This is what iconic high school movie characters' yearbook quotes would be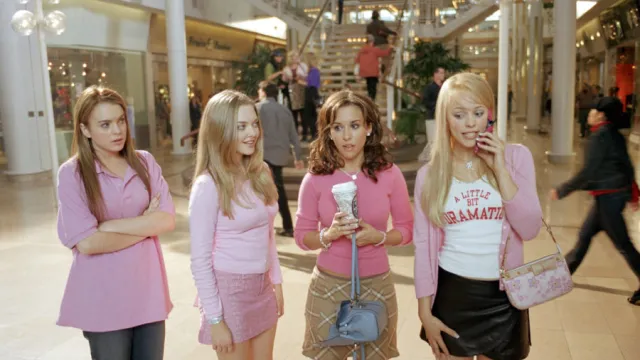 Admit it — we're all a little hopelessly attached to our fave high school, coming-of-age type movies. The '80s, '90s, and early 2000s were golden decades for great young adult content, and although each decade had its own ~brand~, we loved them all dearly. But one thing we rarely saw in our favorite films? The characters actually graduating! In honor of our old-school faves and this year's recent (and soon-to-be) graduates, Shutterfly came up with yearbook quotes we think some of our fave characters would have said.
They're all pretty great, but we'd mostly be concerned about making sure Cher signed our yearbook…
Brian from The Breakfast Club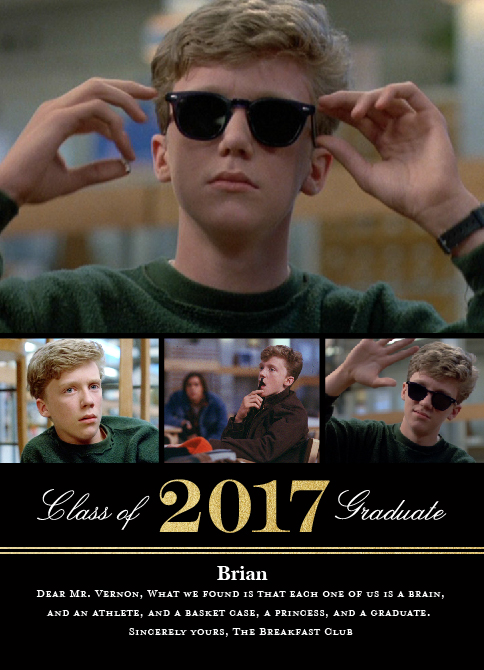 "Dear Mr. Vernon, what we found is that each one of us is a brain, and an athlete, and a basket case, a princess, and a graduate. Sincerely yours, The Breakfast Club."
Cady from Mean Girls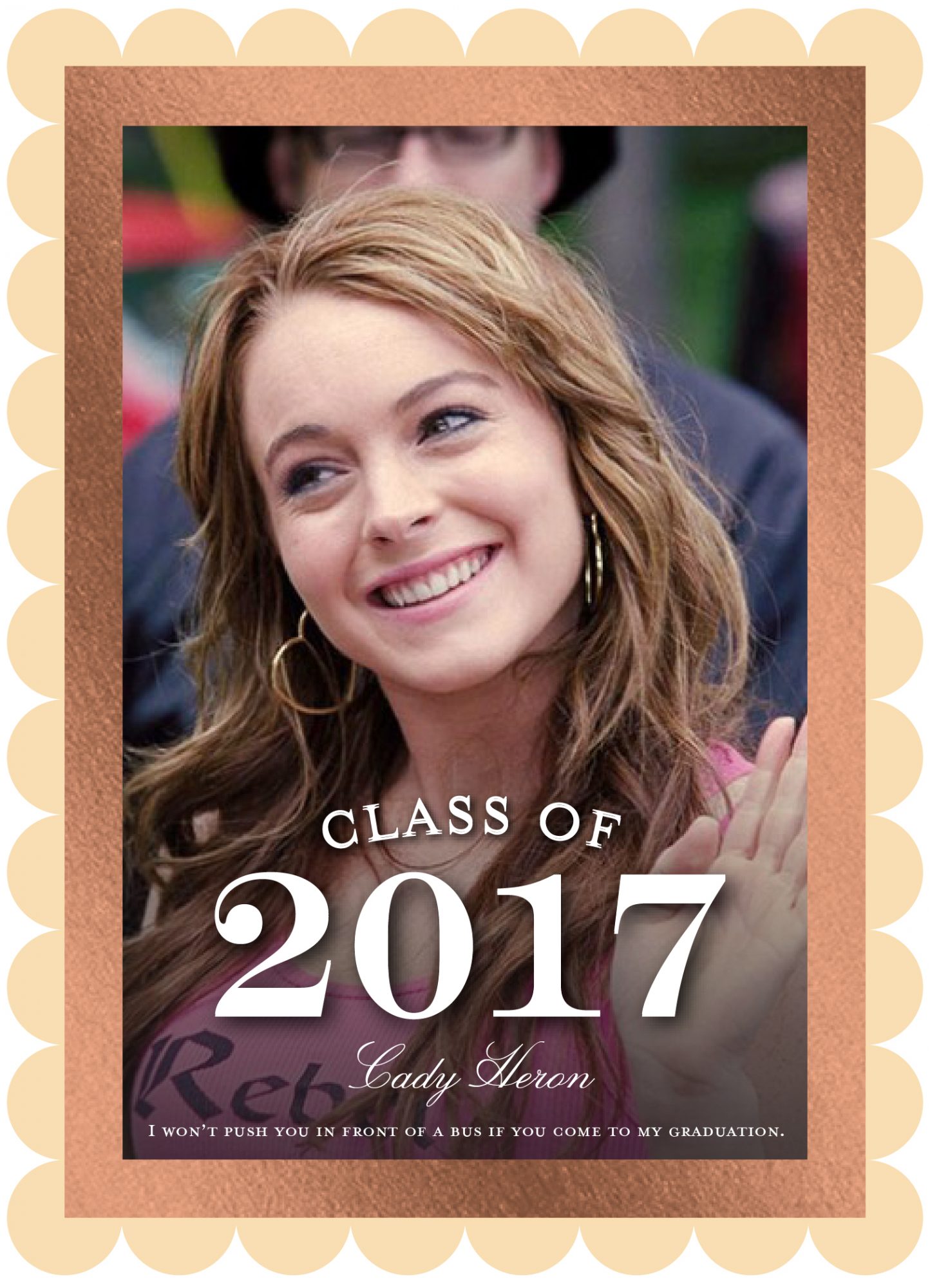 "I won't push you in front of a bus if you come to my graduation."
Cameron from Ferris Bueller's Day Off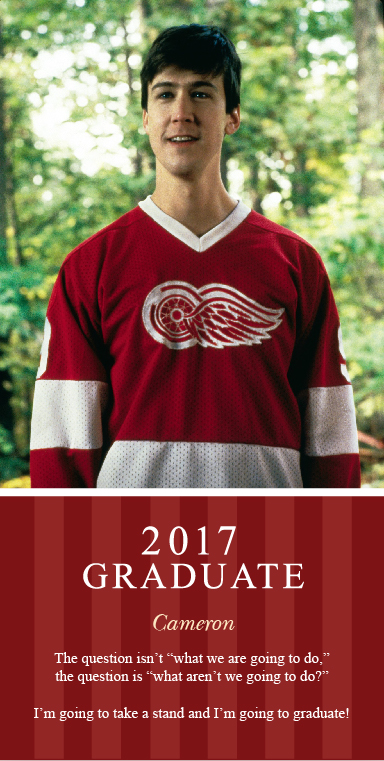 "The question isn't 'what are we going to do,' the question is 'what aren't we going to do.' I'm going to take a stand and I'm going to graduate!"
Murray from Clueless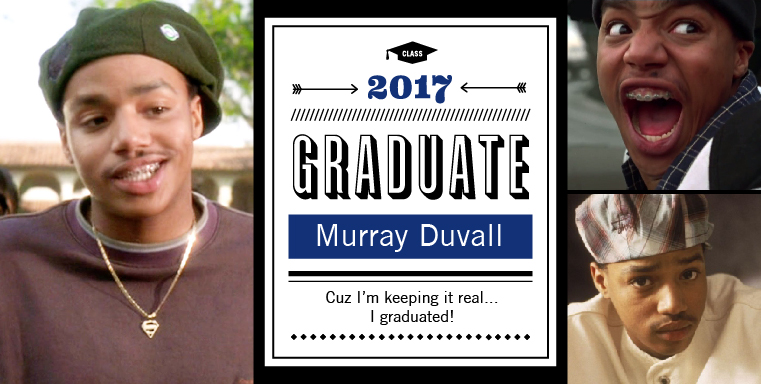 Senior Quote:
"Cuz I'm keeping it real...I graduated!"
Regina from Mean Girls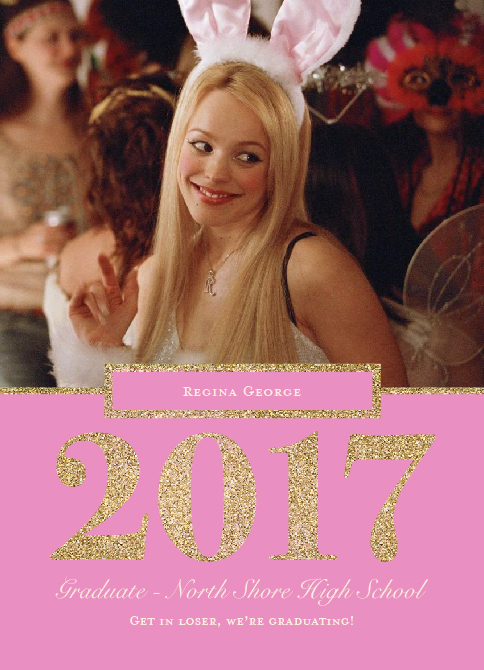 "Get in loser, we're graduating."
Cher from Clueless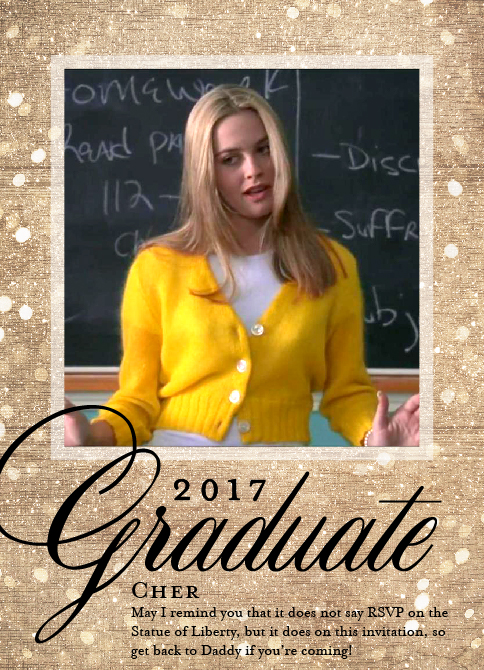 "May I remind you that it does not say RSVP on the Statue of Liberty, but it does on this invitation, so get back to Daddy if you are coming!"
Ferris from Ferris Bueller's Day Off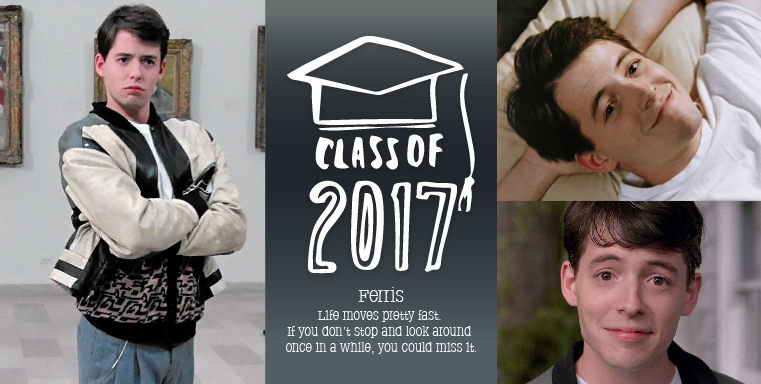 "Life moves pretty fast. If you don't stop and look around once in a while, you could miss it."