Good news — 2018 is the Year of the Dog, and we were born ready for this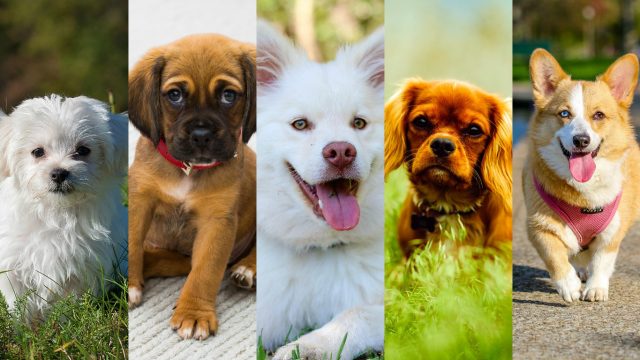 Congrats to everyone on surviving 2017! And you know what, also congrats for making it through 2016 to even see 2017. And now as we kiss that trashfire of a year goodbye, it's time to look forward to 2018, and listen, it's probably going to be a very good year. 2018 is the Year of the Dog, and if that's not the sign of hope and prosperity you need to make it through another day, I don't know what is.
Just to put this in perspective, 2016 was the Year of the Monkey, and yeah, that year was kinda bananas insane. 2017 was the Year of the Rooster, and you know what, that makes complete sense considering we woke up every single morning to the sound of someone screaming on the internet, and it was a nightmare. As for 2018, we have now been blessed with the good fortune of DOG, and it's about time.
All of this is according to the Chinese Zodiac, which will be celebrated in the middle of February — February 16th if you want to mark it down in your calendar right now. It's the start of a brand new year for those following the traditional lunar Chinese calendar, and it comes with a celebration. In China, the occasion is marked with a months long festival, the Spring Festival, for friends and family to gather and honor loved ones of both the past and present.
For us, we're going to take this as a time to look forward to the future, and also DOGS.
So what exactly does this mean, in terms of the zodiac? Well, the rooster is described as "self-righteous, egotistical, vain, judgmental, narrow-minded or petty." Yeah, sounds like 2017. As for the sign of the dog, that's "productive, enthusiastic, independent, engaging, dynamic, honorable, loyal and protective." Hell yes.
Twitter is already pretty excited, and duh. Any reason to celebrate GOOD DOGS.
false
While the Year of the Dog really won't kick off for another month, it's never too early to start celebrating the good doggos for this good year. You can learn more about the Chinese New Year and Spring Festival right here.