15 of the best period swag items on Etsy
1. Sanitary napkin clutch, rommydebommy, $39.91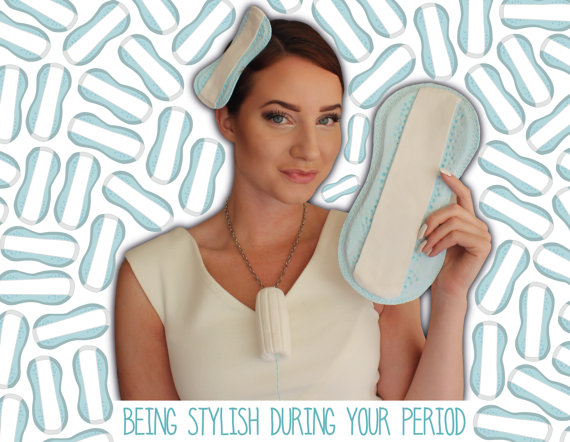 Stylishly combine your menstrual cycle with your outfit by accessorizing with a maxi pad purse. You can also carry your actual pad inside this clutch for some sort of period-ception!
2. Pad & Tampon plush toy, Plusheez, $22.08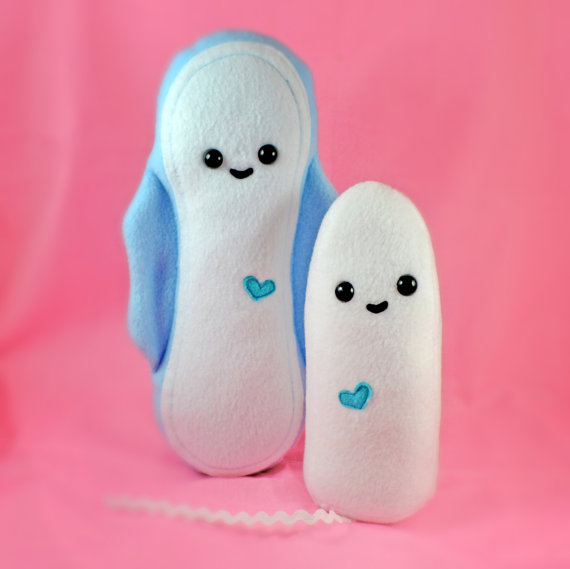 If cramps get you down, you can snuggle up with these plushy maxi and tampon toys.
3. Minions menstrual cloth pad, Telitos, $6.84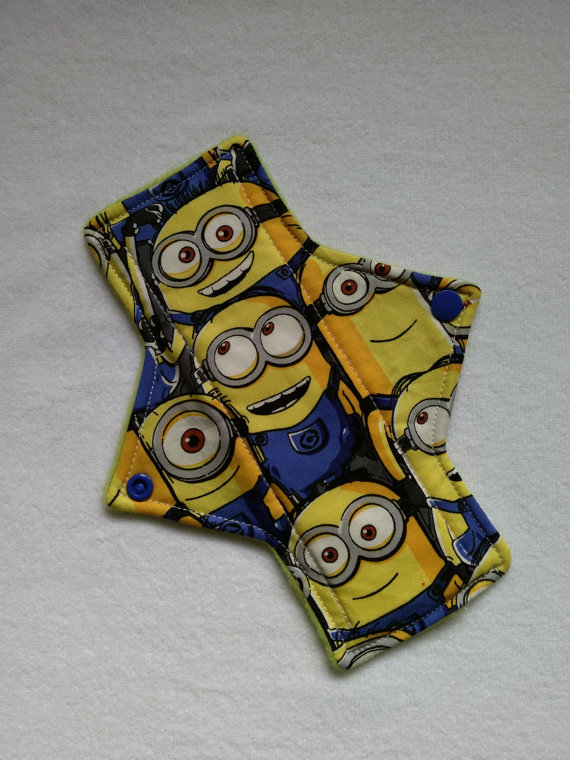 Knowing that you're bleeding on a minion might be a little weird. But, like, in a good way.
4. Hand-painted P.M.S. china plate, Norasnovity, $35.00
Your cheesy pizza period cravings will taste even better on this P.M.S. plate.
5. Menstrual cup pouch, AnnieSewCrafty, $5.78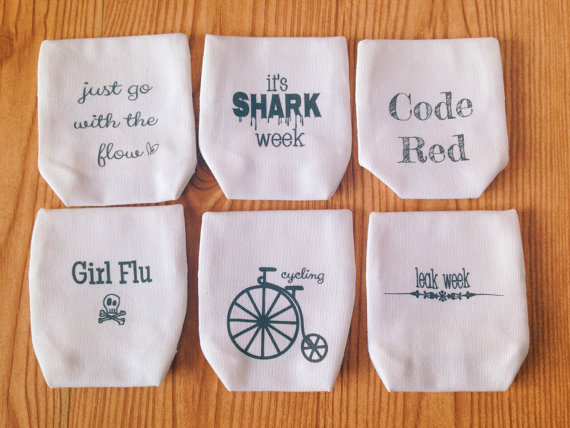 Carry your menstrual cup in one of these sassy pouches!
6. Shark attack period panties, TextileChampion, $23.00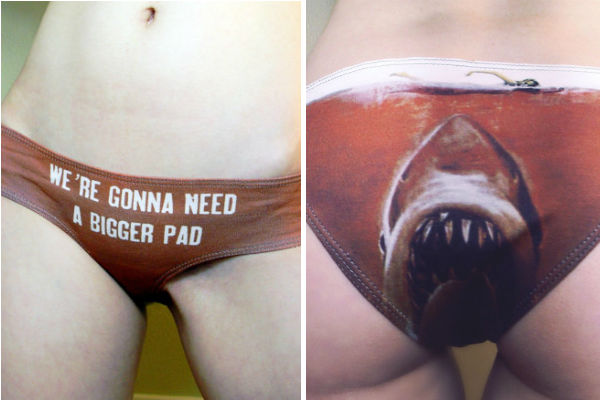 Nothing makes more sense during shark week than Jaws-inspired underwear.
7. Pink tampon lapel pin, BanginArt, $7.00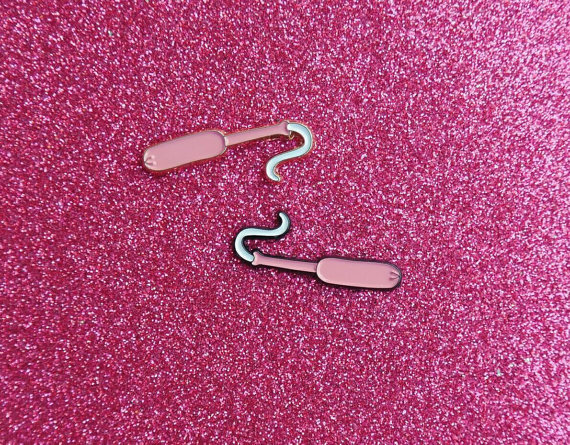 Wear this cute tam-pin that's subtle enough to make someone do a double take.
8. Menstruation greeting card, Intrauterine, $3.75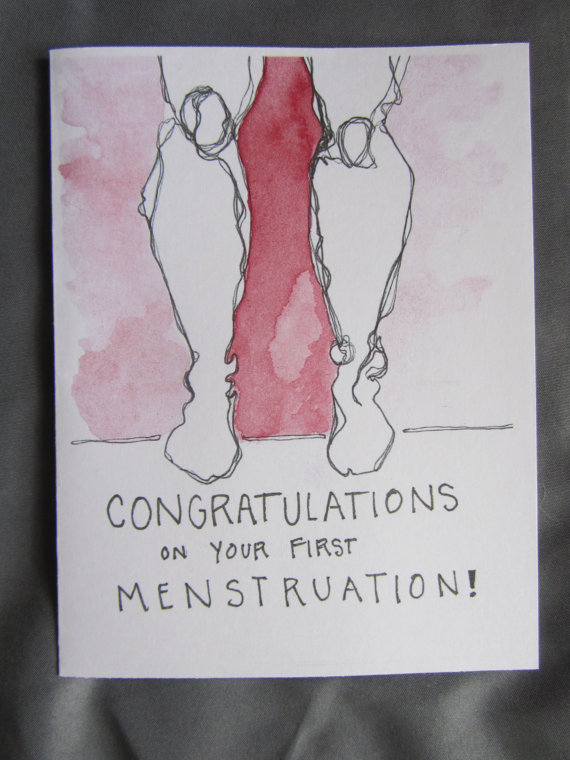 Whether you're trucking through your first period or your fifty-thousandth, a congratulatory greeting card would be an awesome pick-me-up.
9. Heavy flow badge, EcoOdd, $1.00
There's no beating around the bush with this HEAVY FLOW pin.
10. Fertility tracking bracelet, LadyTrackers, $20.00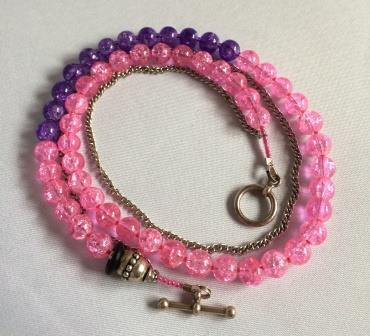 Forget that period-tracking app and wear a bracelet that does the same thing!
11. Bloody tampon pet toy, meowadays, $15.00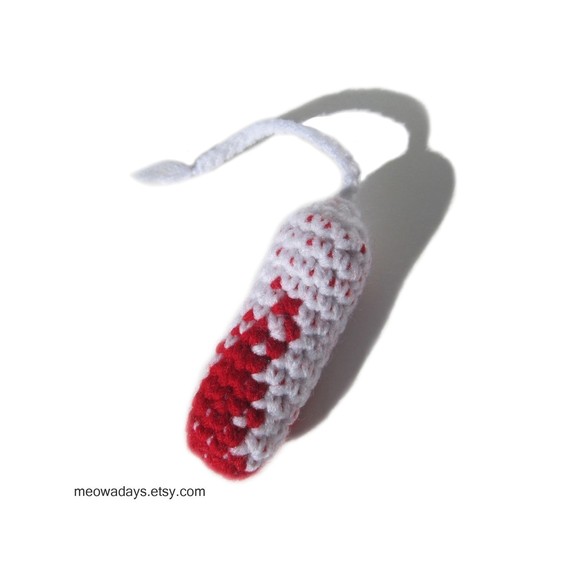 Hey, it's better than your cat getting a hold of your actual tampon.
12. Pad and tampon cross-sitch, WhittyB, $14.00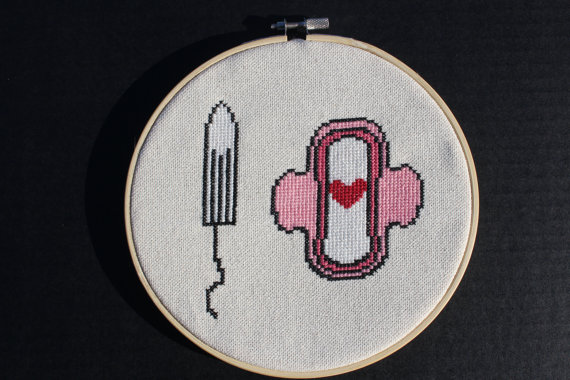 An adorable piece of period-themed bathroom art? Who knew?
13. SACRED and MYSTERIOUS, Healing Wisdom & Herbal Lore for Those Who Menstruate, ChelseaGranger, $10.00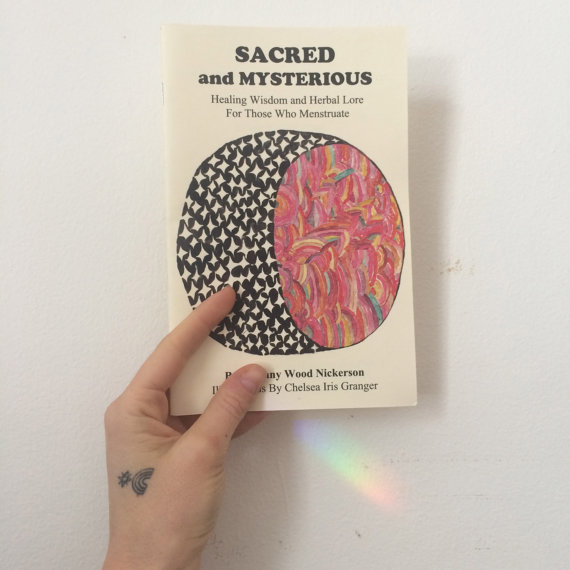 This 'zine not only looks cool, it also includes info that will help you with your cycle!
14. Menses handmade weaving, JackieDivesHome, $16.00
Need some home decor inspiration? This wall hanging might cause your guests to wonder just what exactly they are looking at.
15. Vampire teabag horror prop, StarseedRicinus, $15.00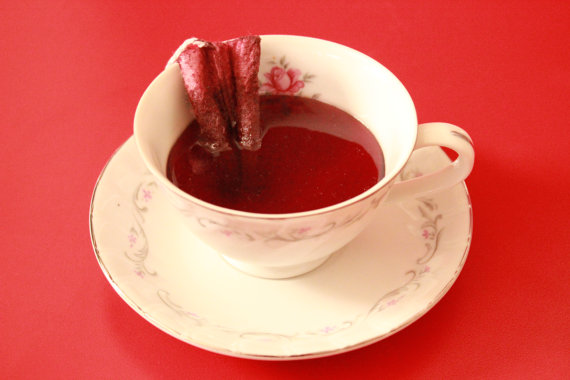 This might very well be the best (worst?) period prank to play on someone.