YASSS: Tarte Cosmetics just came out with a new foundation and they added more shades
Just this week, Tarte dropped so many lust-worthy beauty products, including their new athleisure line that has gym proof makeup! Let's just say we were freaking out. They also re-released their fan favorite Shape Tape concealers in new shades, and it looks like they can't stop, won't stop! We are v. excited that they're all about being inclusive because they just did the same thing with two of their products: Rainforest of the Sea foundation and their new Empowered Hybrid Gel foundation!
Can we just give Tarte two sets of brown holy hand emojis for this upgrade right here? There's nothing more frustrating, not to mention offensive, than reading about a new beauty product only to find that it's not available in your shade.
At least we're making progress, guys. Kat Von D expanded her Lock It foundation, NARS added shades to their concealers, Make Up For Ever blessed us with more concealer options, but no one compares to the incredible amount of colors offered in the new Anastasia Beverly Hills stick foundations. (Makeup brands, get on Anastasia's level. That collection should really be the standard, in my opinion.)
Tarte is heading in the right direction, though. Their newly released Empowered Hybrid Gel foundation is available in 16 shades — snaps for a solid start, Tarte! Empowered is a full coverage foundation with hyaluronic acid to smooth skin. Plus, it literally looks good enough to eat.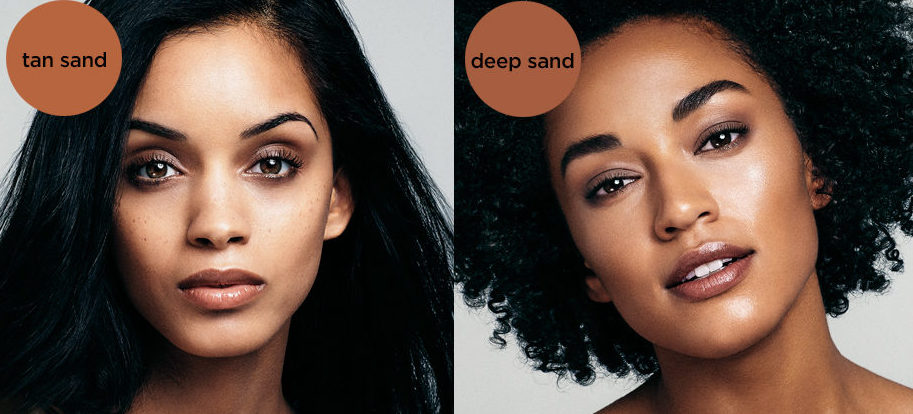 Empowered isn't the only release we're swooning over, their skin-quenching Rainforest of the Sea foundation just expanded into a 21-shade collection.
Rainforest of the Sea is vegan-friendly with a non-chemical SPF. It's full coverage, but lightweight and works well with oily skin. (Seriously, check out the reviews.)
What are you waiting for? Empowered and Rainforest of the Sea are both available rn at Tarte.com for $39 each.