Yara Shahidi just joined Beyoncé's Ivy Park squad, and it's a health goth dream come true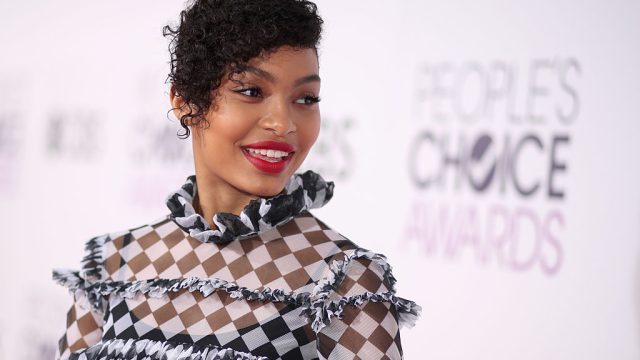 When Beyoncé dropped her athleisure line last year, everyone rushed to grab it. Like, obviously! Now, we're seeing a new face in the Ivy Park squad: Yara Shahidi. The ridiculously talented Black-ish star is one of our absolute faves, so we were totally thrilled to see her rocking Queen Bey's latest. We dig Yara Shahidi's Ivy Park debut for all the reasons. It doesn't hurt that Yara Shahidi is a style icon to begin with!
The ultimate cool girl, Yara Shahidi, looks absolutely INCREDIBLE in the latest Ivy Park release. TBH, Yara Shahidi's Ivy Park leaves us hoping that we'll see even more of her in the modeling world.
https://www.instagram.com/p/BP_E6NLjhmh
Per usual, Ivy Park is straight up out of a health goth dream.  Ugh, we want everything in this look NOW.
And we literally couldn't be more pumped about the girl power-infused message that goes along with this line. Yara captioned the photo,
"I WANT TO BE A POWERFUL GIRL. A POWERFUL GIRL OF COLOR. A POWERFUL MEMBER OF GENERATION Z. I WANT COURAGE."
The ad itself is so, so freakin' cool.
https://www.instagram.com/p/BP-UDefhL49
We can only imagine what it feels like to be standing in the pure, holy greatness that is Beyoncé.
https://www.instagram.com/p/BP-U590h7rG
Just, ah!!! We wanna be a part of this campaign, like, yesterday.
https://www.instagram.com/p/BP-Uti_Bifk
Yara, teach us your ways, lady! How do we get in on this gorgeousness?!