Yara Shahidi wore a gorgeous garden party dress at Coachella, and you can get it for $60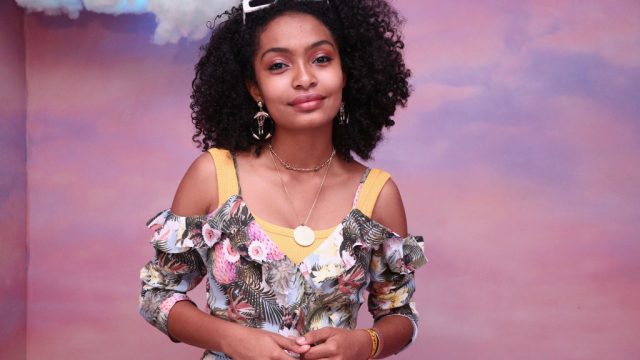 Yara Shahidi is undeniably one of the coolest teens in the world. Even Michelle Obama must think so, since wrote the Black-ish star's letter of recommendation for college! It's only natural that Shahidi would attend Coachella like all ~cool~ people (who can spare the cost of the pricey desert fest), and look amazing while doing it! The best part? Shahidi attended a party hosted by H&M and wore a dress from the brand — and you can get it for only $60.
WIN!
Considering how high the fashion bar is set for stars at Coachella, Shahidi's proven herself a frugal fashionista, which is one of the best kinds, really. She was in good company, too, because Modern Family's teen star Ariel Winter was at Coachella and wore an H&M ensemble, too. Who doesn't love seeing their fave celebs wearing clothes they might actually be able to buy?
Shahidi wore the wrap-front dress from H&M layered over a tank, and needless to say she rocked it.
https://www.instagram.com/p/BS5dOYYA6pM
Get the dress here for $59.99.
With the layered yellow tank, white sunglasses, and layered necklaces, she brought her A-game to Coachella without looking like she's trying too hard.
https://www.instagram.com/p/BS46r1VgEQ3
Yara is absolute #stylegoals in the printed wrap-front dress.
The frock also comes in solid black, if prints just aren't your thing.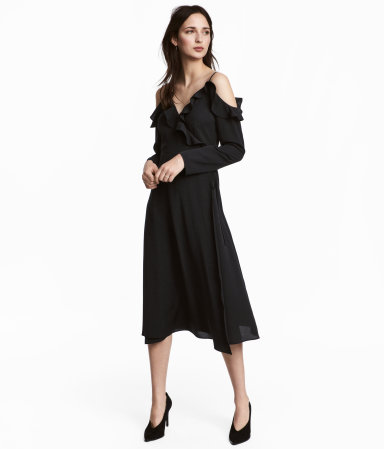 The dress certainly has a flowy, effortlessly cool vibe about it that is perfect for Shahidi and any other women just looking to have fun (and funding for Planned Parenthood, but that's a whole other story). Even if we aren't wearing it to Coachella, we'll be sure to make Yara proud when we wear the fun frock.