Yara Shahidi just showed us how to work mesh inserts into a red carpet ensemble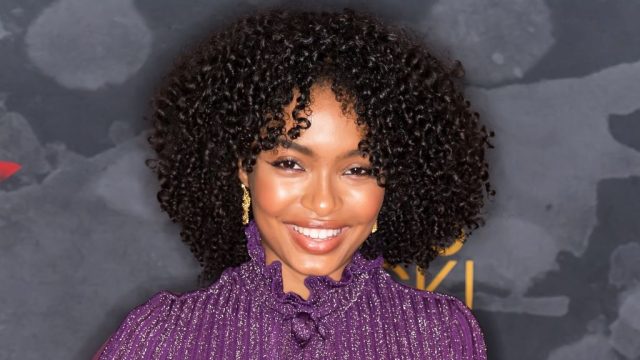 At the 2017 BET Black Girls Rock Awards taping this weekend, this young Black-ish star was definitely on the "Best Dressed" list. Actress Yara Shahidi's Black Girls Rock red carpet look was totally on point — a long-sleeve, purple Elie Saab dress with gorgeous mesh cutouts.
It's not easy to rock mesh inserts; they sometimes end up in odd and undesirable places. But Shahidi's dress had simple mesh cutouts on each side of her ribs, down her arms, and on the bottom of her skirt, and she looked positively flawless. Styled with a matching waist belt and simple gold heels, her look was cheerful and glam.
The 17-year-old actress was awarded the Young, Gifted, and Black honor for the night and, obviously, we wouldn't have picked any other person. Talk about gifted  — the teen started off modeling with her mom in commercials and print ads back in the day, and she's done work for McDonald's, Target, Guess Kids, and Ralph Lauren.
She went on to star in Imagine That with Eddie Murphy, and now she's known for her role on ABC's Black-ish, along with roles in films including Unthinkable, which she stars in with Samuel L. Jackson. Something tells us that there are going to be many more perfect red carpet looks for this incredible young woman in the future.
But this one will be hard to top.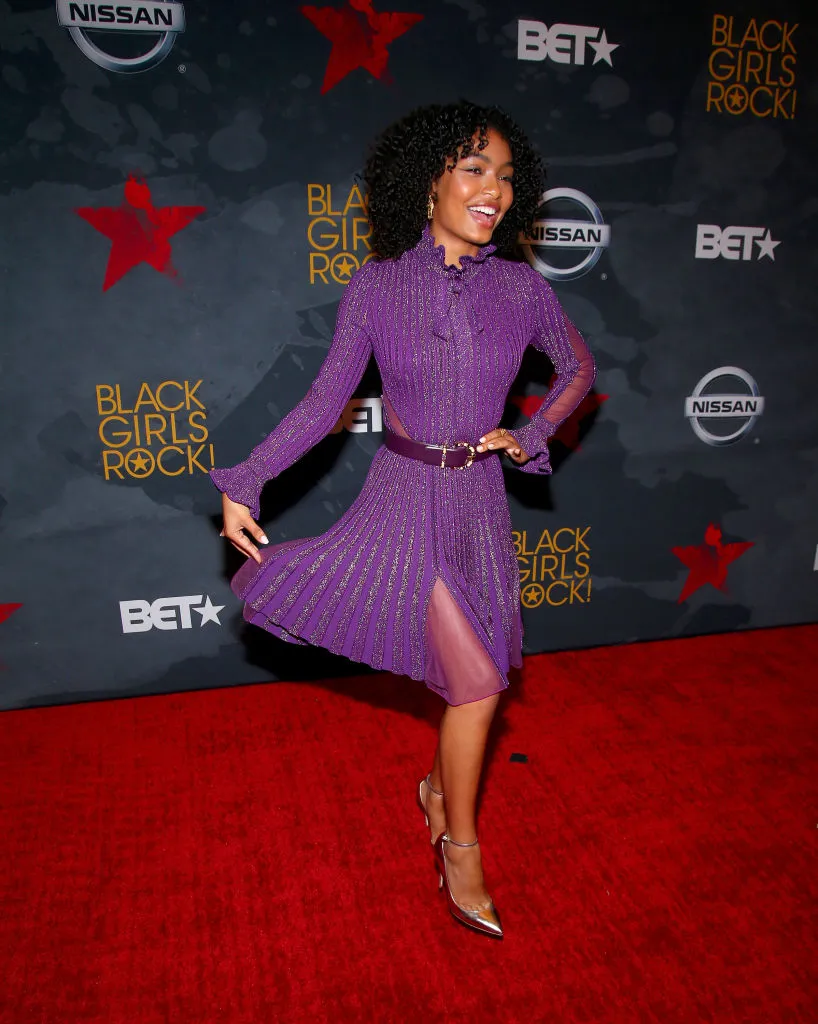 SLAY.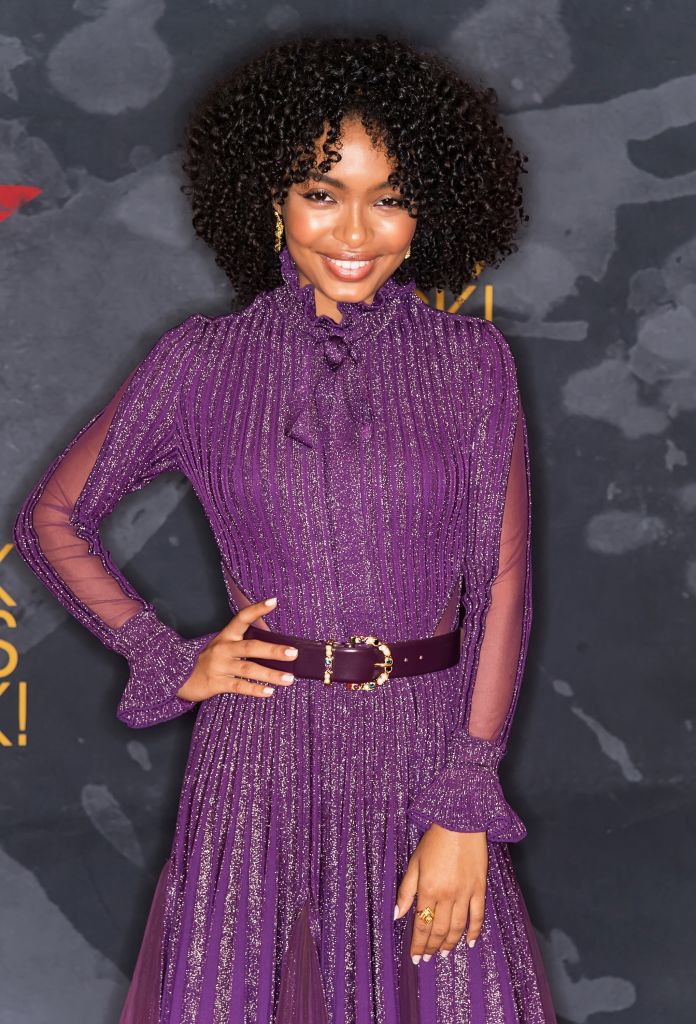 YAS, KWEEN.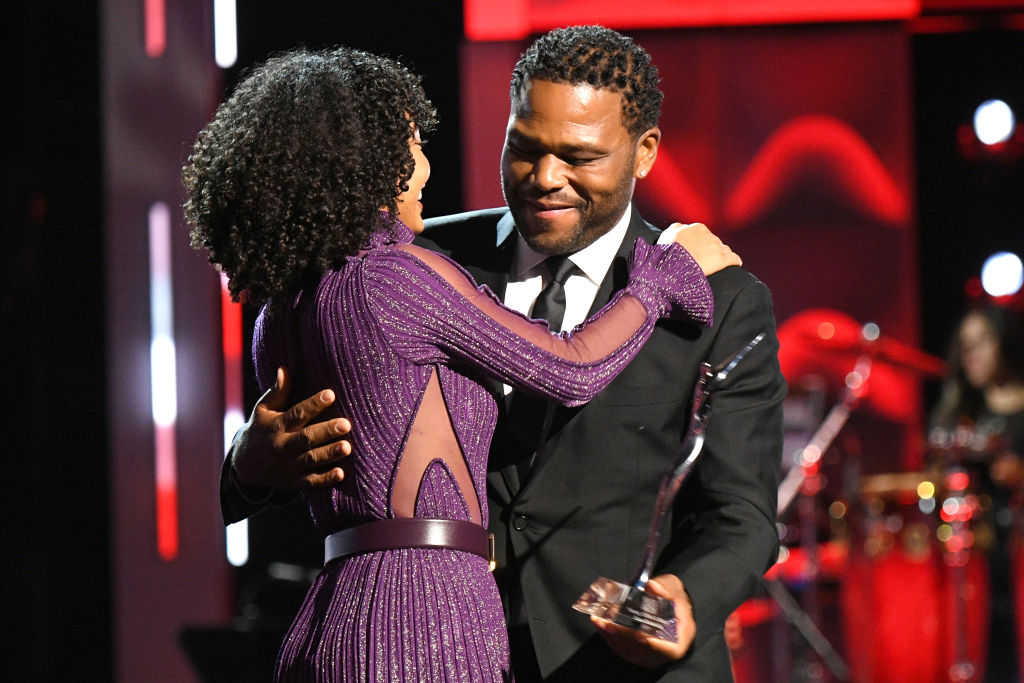 And those SHOES!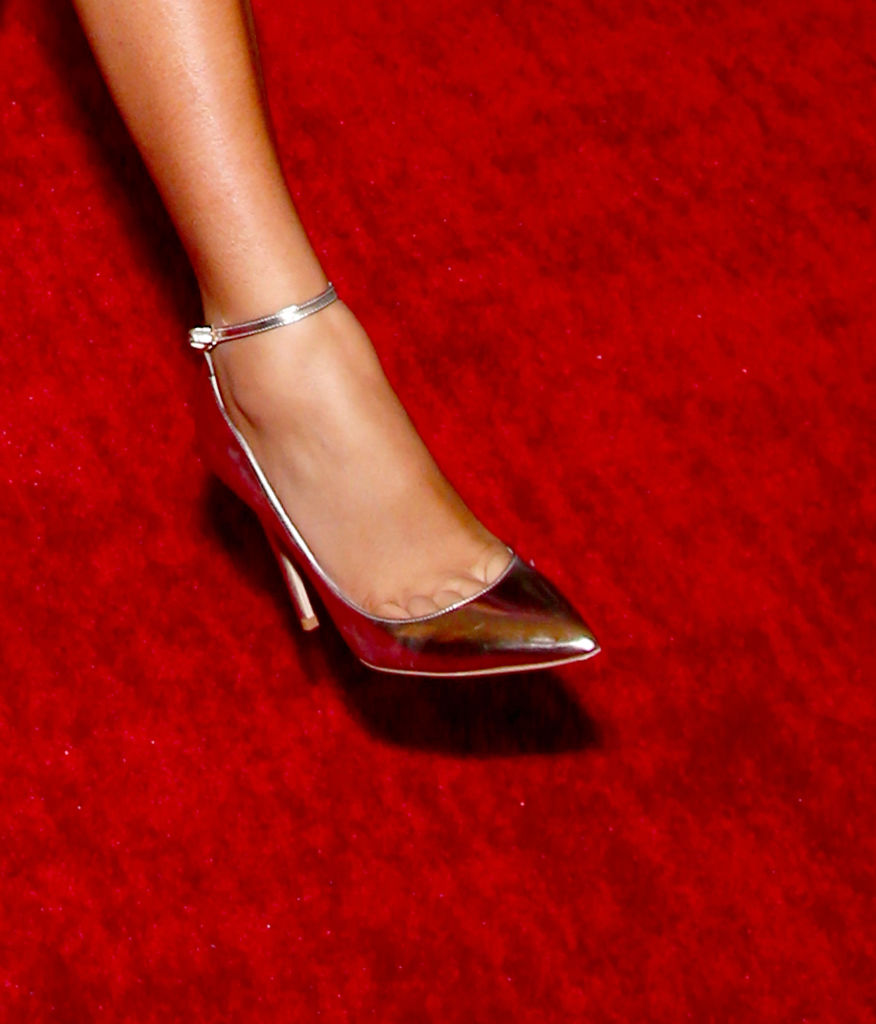 Shahidi has a whole lot of work coming up, too. The Black-ish star will remain in her role at ABC, but will also have a spin-off on Freeform called Grown-ish, all about going off to college. The show will follow her as Zoey, the oldest daughter on Black-ish, as she starts university and faces "real adult problems" for the first time.
The show's creator and executive producer, Kenya Barris, said in a statement:
"'Grown-ish' reflects what we'll be dealing with in the show — that in-between place where you're not quite an adult but facing grown world problems for the first time. Where 'Black-ish' examines what it means to be black, 'Grown-ish' is an examination of what it is and what it means to be grown."
Whether it's rocking mesh cutouts or starring in great TV shows, Yara knows what's good. And we are HERE for all of it.