The "Black-ish" cast had a graduation ceremony for Yara Shahidi, so get ready to cry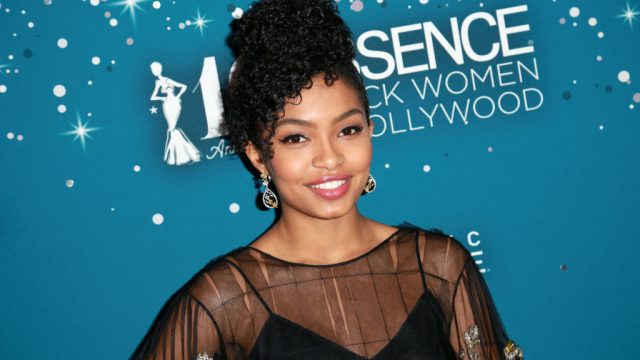 Yara Shahidi is growing up! The Black-ish star is seventeen years old and about to graduate from high school. And because they'll be on hiatus during the formal ceremony, Yara Shahidi's Black-ish costars threw her a special graduation ceremony.
Yara Shahidi and Tracee Ellis Ross both posted this video of the ceremony on Instagram yesterday.
Make sure you have Kleenex ready before you press play.
https://www.instagram.com/p/BRyelJQgDbD
In a caption, Yara wrote:
"I'll be graduating before we come back to shoot season 4 (I'm just speaking that into existence) so my fam+ blackish fam put together a beautiful pre-graduation graduation. I'm not a crier but needless to say tears of joy were streaming. To know that everybody on that set is invested in my well-being and future is surreal. They have watched me grow and helped me thrive. Thank you to everyone who orchestrated and celebrated this huge milestone in my life."
Black-ish premiered when Yara was just 14, so her TV family has watched her grow up. We bet they're so proud of her!
https://www.instagram.com/p/BNqYl4TDqIx
Yara has another great person in her corner: Michelle Obama. The former First Lady wrote Yara a letter of recommendation for her Harvard application.
But before she goes to college, Yara is taking at least a year off.
She told People:
"I've been working more than half of my life and that's always been balanced with school and all of the other responsibilities, so to have a year to focus on work and to focus on specified interests will be nice before I pick a career and choose what I want to study and my life path.
We're excited to see what Yara does next!