Yara Shahidi served us Diana Ross realness at the 2018 SAG Awards
All our favorite stars looked absolutely gorgeous on the red carpet at the 2018 SAG Awards, and even now, we're still in awe of Yara Shahidi's look. Does anyone else feel like she was channeling Diana Ross with that custom Ralph Lauren ensemble and hair? It's a gloriously successful throwback, if you ask us.
Yara looked beyond gorgeous on the carpet, and it seemed like she was having a ball, too. Yara's hairstylist, Nai'vasha Johnson, prepped her hair with Taliah Waajid products that helped bring out Yara's natural bounce and made her hair look silky soft. With the aid of Apple and Aloe Leave-In Conditioner as well as Curly Curl Cream, Yara's hair reached new heights.
Is there anything more gorgeous than a perfectly coiffed hairdo? This natural hair complements both her makeup and her suit. The strapless jumpsuit ensured that Yara's bare shoulders framed her hair beautifully, and her bold berry lips were the perfect contrast to the rest of her look.
It's youthful, lighthearted, sexy, and glamorous all at once. We have to say that this is definitely one of our favorite looks of the night. Who else can pull off a jumpsuit with a giant cape and bow like this?
Anyone else think Yara Shahidi's entire SAG Awards look was the epitome of goals?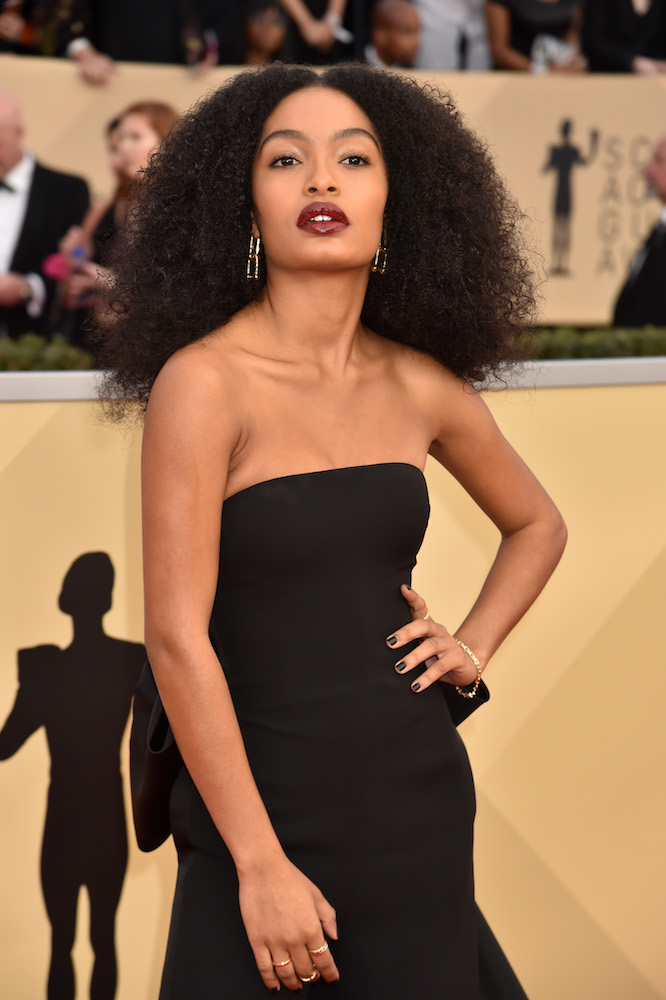 It's perfection, and there's no one more worthy of emulation than the divine Diana Ross. We have a feeling Yara did her proud with this one.
https://www.instagram.com/p/BeOo5V7FKxU
An icon.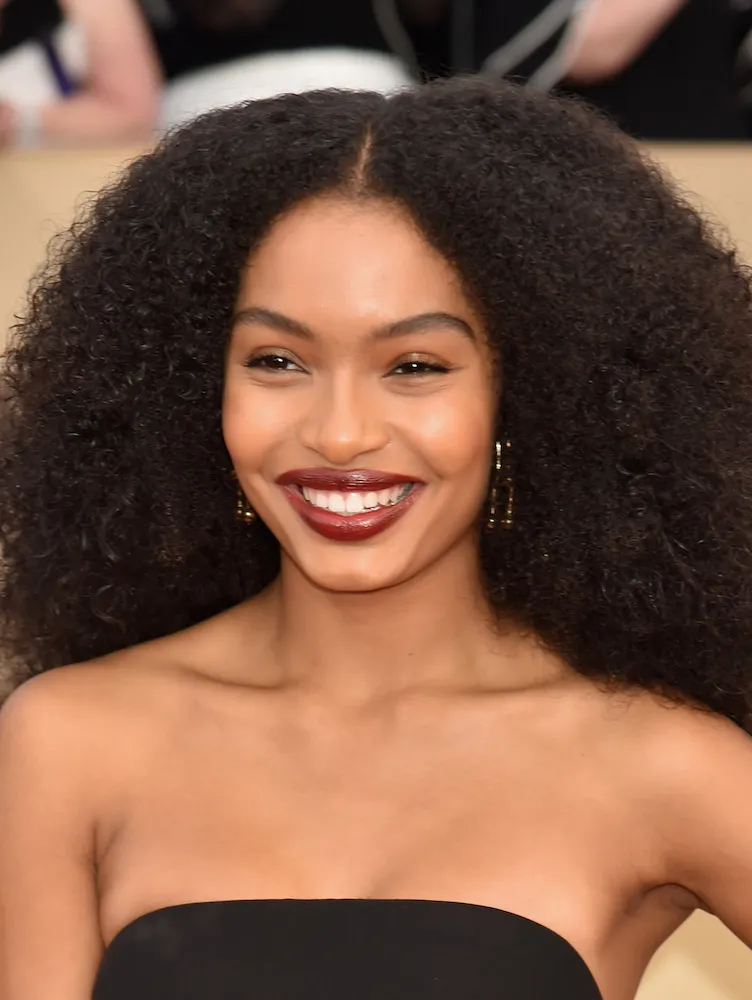 It's positively divine.
https://www.instagram.com/p/BePN22uFMNp
Her train strikes the balance of edgy, unexpected glamour with a touch of the '80s. The bigger feat? No part of this is too over-the-top.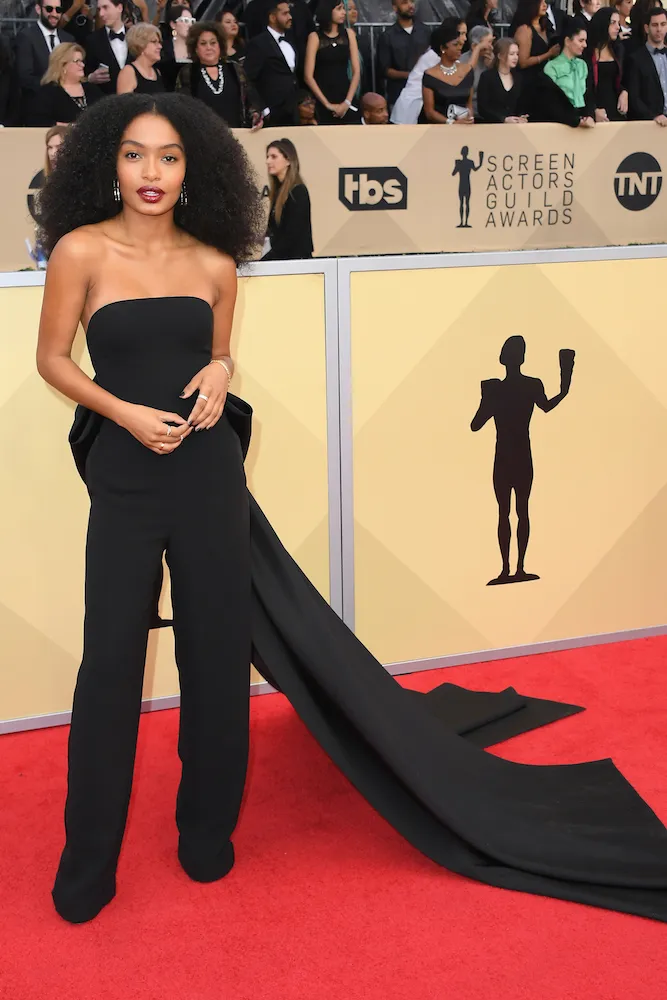 That's not easy to pull off, but she does it with ease. Yara can definitely chalk this one up as an extremely successful red carpet appearance.