We have an official answer to the Yanny vs. Laurel debate, and we're sorry in advance to half of you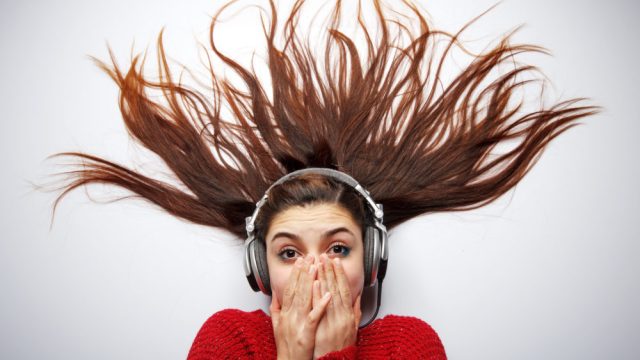 Update, May 17th 2:33 p.m. An earlier version of this article stated that Aronson is an audiologist; although he works in the audio industry, this is not accurate. Additionally "EarPrint," is the name of a patented technology from EVEN. The post has been amended to reflect these changes.
It's only been a few days since an audio recording of a voice either saying "Yanny" or "Laurel" went viral, but in that short time, the clip has already torn the internet apart. Just like "the dress" in 2015, this latest meme has split people into two camps, pitting those who heard "Yanny" against those who heard "Laurel." But now the debate can finally come to an end because we know what the voice was actually saying.
The New York Times managed to find the 18-year-old who posted the controversial clip to Reddit, a high school student named Roland Szabo. Szabo told the Times that he had shared an Instagram post from one of his friends that contained the recording to the subreddit r/blackmagicf-ckery. The clip gained traction and went viral when YouTuber Cloe Feldman tweeted it to her more than 212,000 followers.
The original source of the audio? Szabo's friend, Katie Hetzel, recorded it from the Vocabulary.com entry for "laurel." Sorry, Team Yanny.
But why do we hear different things in the first place?
Danny Aronson,  CEO of EVEN, which produces headphones that are "like glasses for your ears" told HelloGiggles in an email that it partially depends on which frequencies your brain is emphasizing. Focusing on the higher frequencies in this audio clip will cause you to hear "Yanny," while concentrating on the lower frequencies will cause you to hear "Laurel."
In a phone interview, Aronson stressed that everyone's hearing differs slightly based on factors like age and gender. This can make a difference in if you hear "Yanny" or "Laurel," and it also impacts your hearing in more subtle ways on a daily basis. Aronson's company tries to address this when making its headphones using its patented EarPrint technology, which adapts sound to the unique way individuals hear in each ear, and a companion app to the company's headphones allows users to visualize their own EarPrints.
"Hearing is not a monolith," Aronson said. "It's not the same for everyone."
There's also a technical explanation for the "Yanny or Laurel" phenomenon. The way websites like Twitter and Instagram compress audio files could affect the sound of the recording. Aronson also noted that the quality of your headphones could also affect what you hear.
But those who heard "Yanny" can rest assured that there is nothing wrong with them. Aronson said that, in the end, this aural illusion highlights the many differences in individual perception.
"There's no right answer," he said. "I think that's the point. It doesn't have to be one or the other."
There you have it, folks. We can now lay this argument to rest.