This new bridal swimwear collection is so cute, you'll want it even if you aren't getting married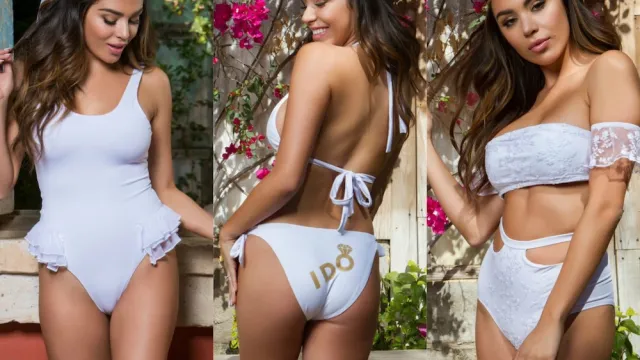 There's a new bridal swimwear collection that's so cute, you'll want it even if you're not getting married.
Destination wedding? Bachelorette party in paradise? The latest capsule swim collection from Yandy.com has everything you need for your nuptial swim needs. Yandy is THE source for all things sultry, yet affordable. The brand's summer 2018 swimwear collection was influenced by the swim styles of the '90s. Baywatch-loving brides will appreciate high-cut bikini bottoms, and hippie chicks will dig peasant blouse-style ruffle details on top.
Part of Yandy's Modern Tide collection, the new Destination Bride line is a sea of pink and white with a little bit of gold detailing. (Because the water is your "something blue.") There are pieces for the bride, the maid of honor, and anyone who appreciates a classic white bathing suit.
Pieces are affordably priced from $9.95 to $39.95, and bikini components are sold separately. Sizes run from S to XL. You'll be Bride-chilla by the pool in these sassy suits!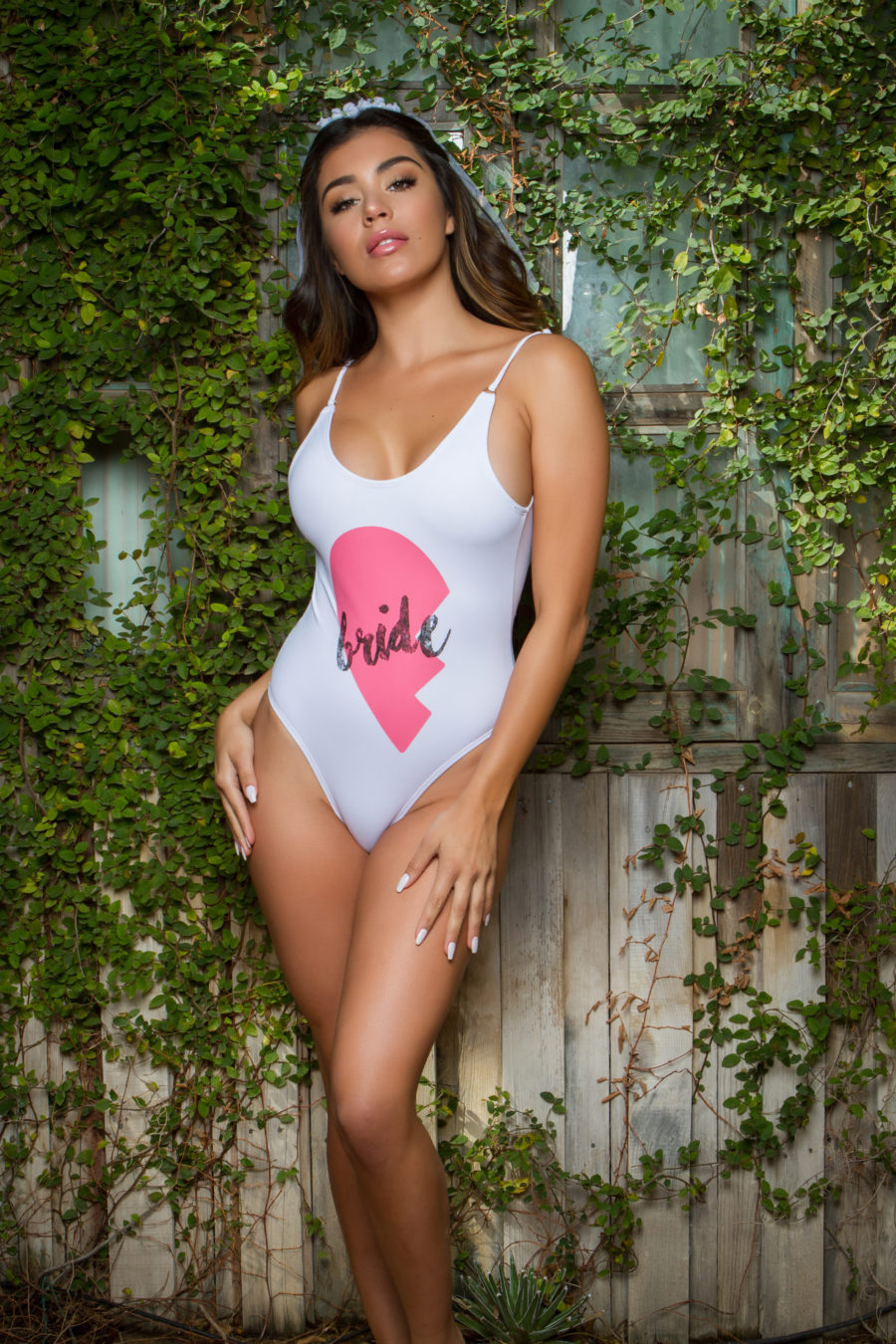 Straight and to the point. Be sure to stand next to….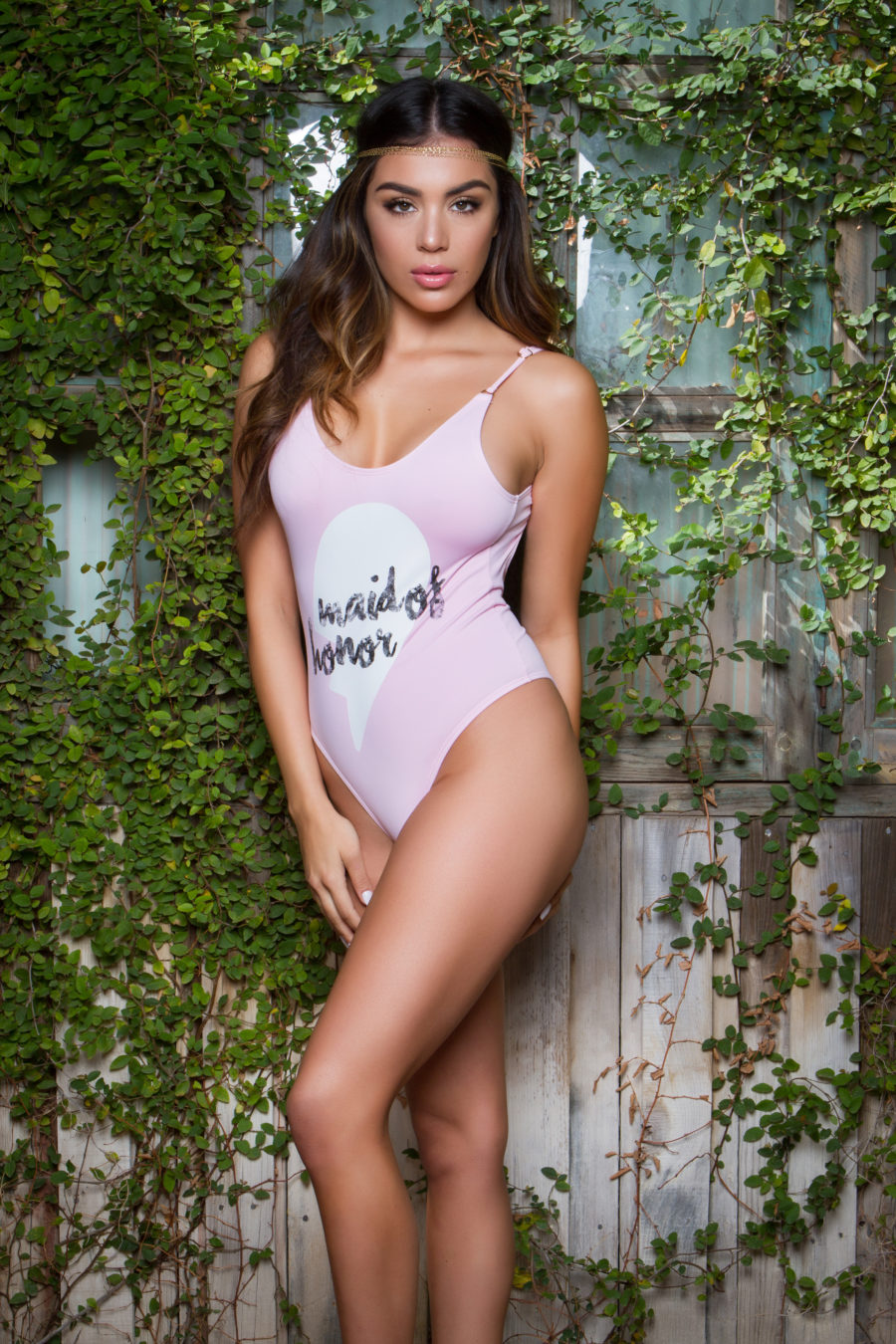 Besties 4-eva.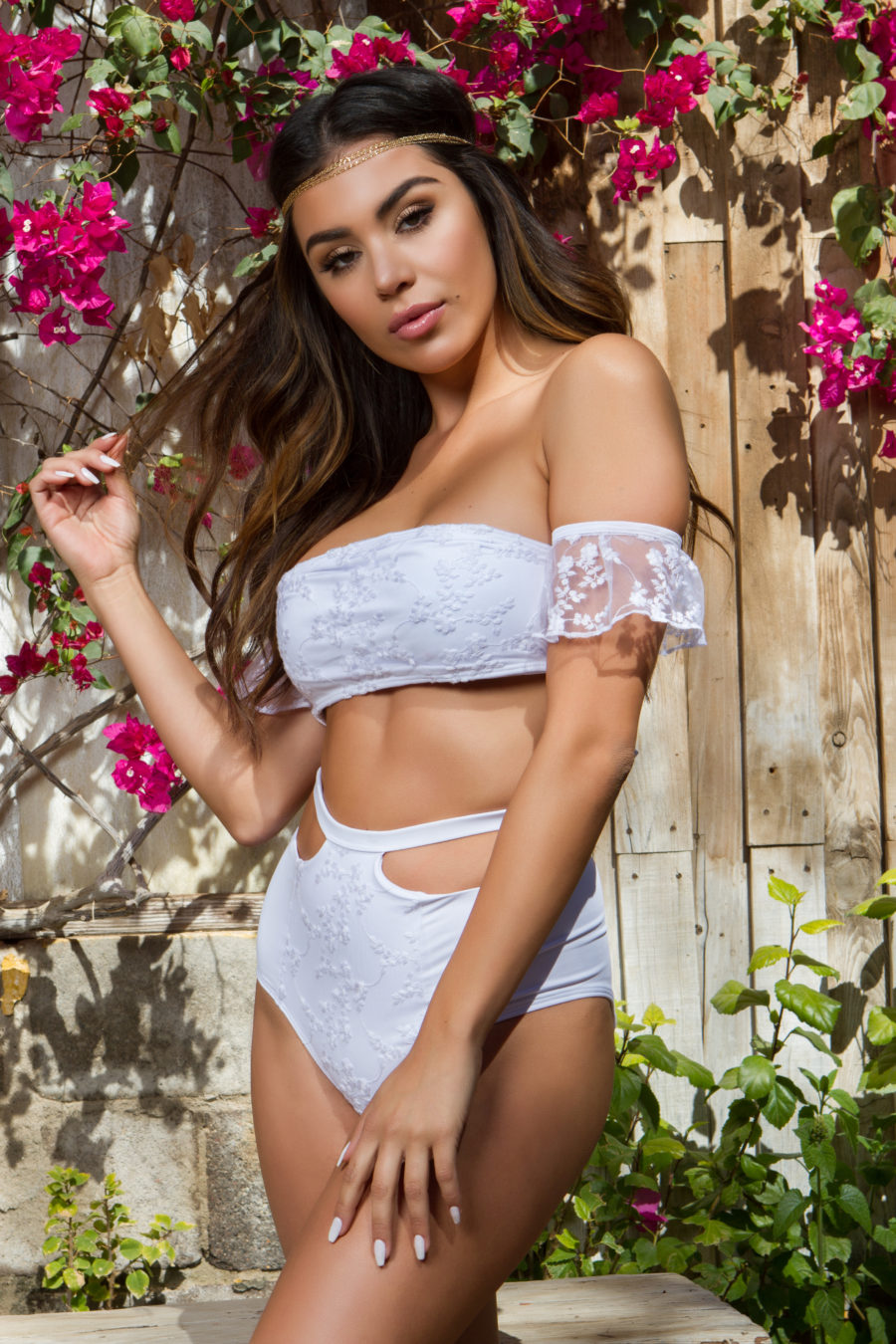 Lace off-the-shoulder and lace with a high-waist. That's one you'll wear again.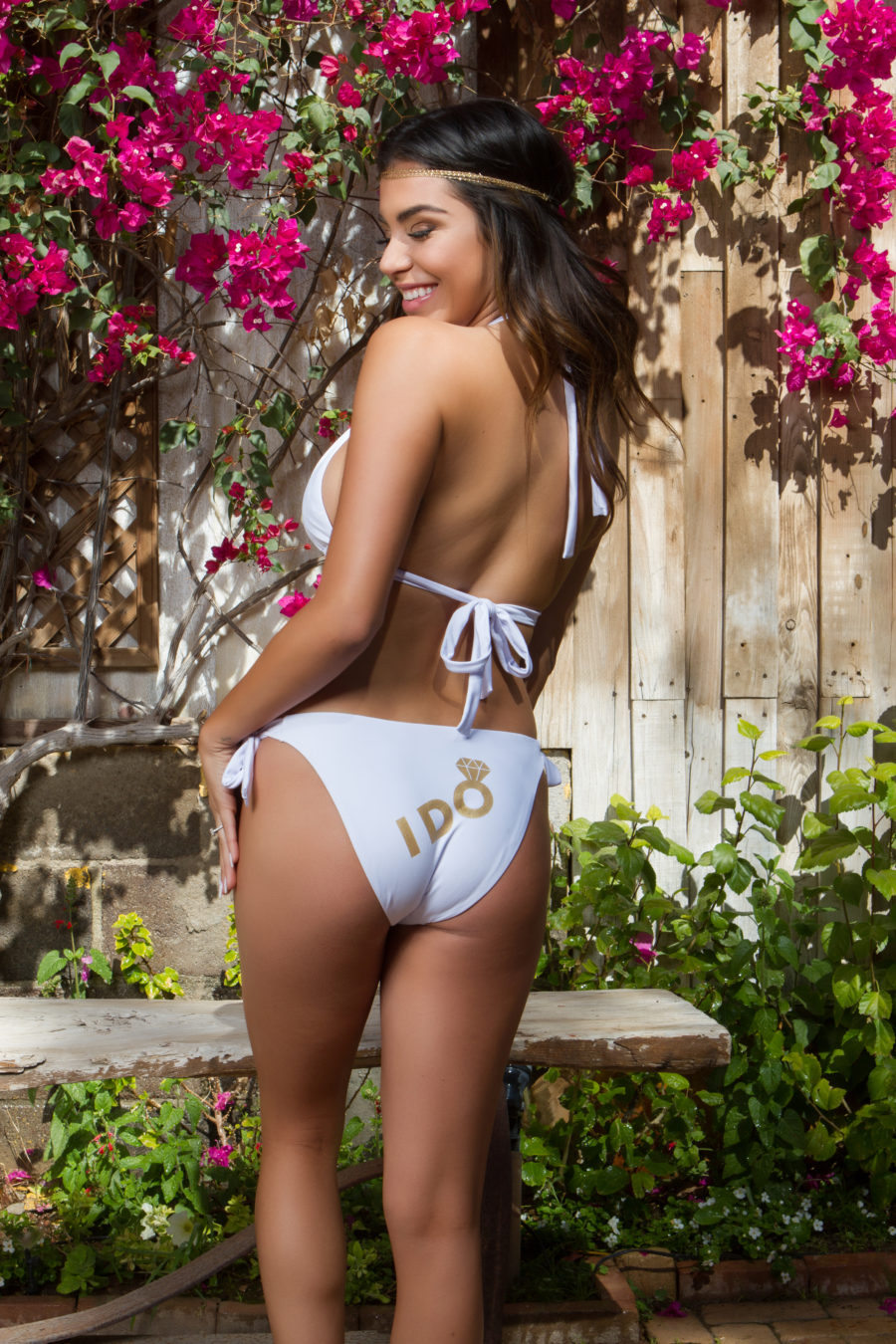 Hate to see you go…love to watch you leave.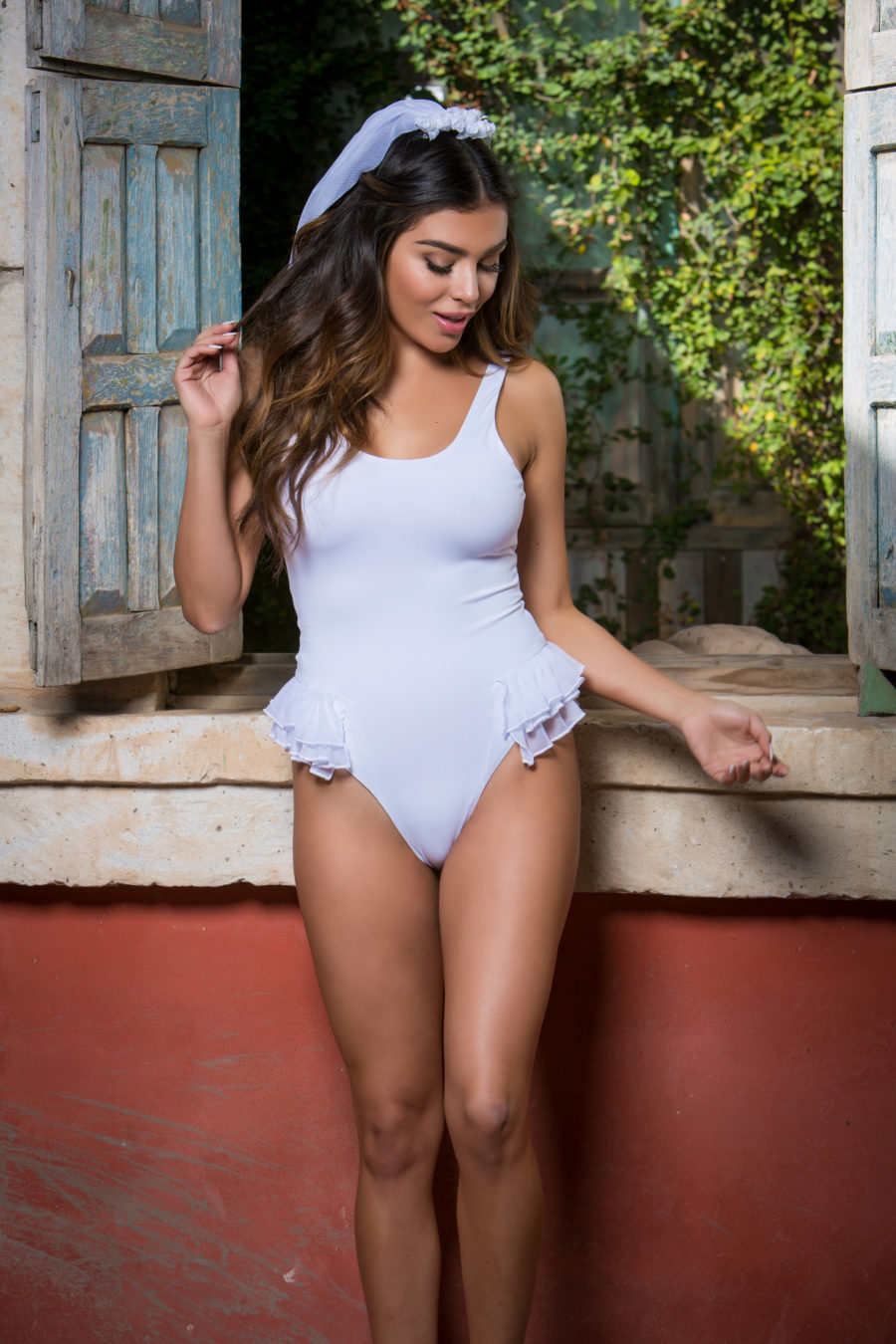 After the rice (and the family) has been swept away, you can relax in this frilly cuteness.
Shop the Yandy Destination Bride Swim Collection on Yandy.com.