YA novels that get real about mental health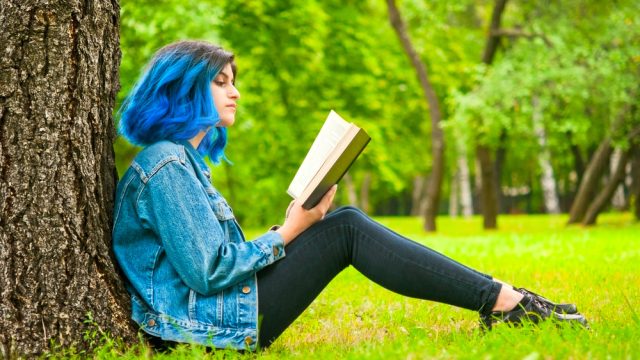 Books have the magical ability to make us feel like we aren't alone, and that's especially true when it comes to the subject of mental health. Although YA books on mental health definitely aren't new, it seems like there's been an extra push in recent years among writers and readers to be more open about the struggles so many of us face. And that's a great thing! When mental illness isn't talked about, it's easy to view it as something shameful that should be hidden. By being open about it, we can work to humanize and destigmatize it. With that in mind, here are a few YA books from recent years that get real about mental illness, from bipolar disorder to anxiety to OCD.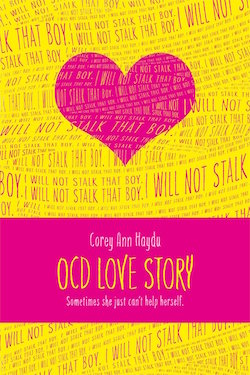 Bea has obsessive compulsive disorder, which manifests itself in many ways: obsessive thoughts, the constant fear of hitting someone with her car, and a fixation on a guy she can't stop thinking about. But when she meets Beck in her therapy group, they have a connection. OCD Love Story places the reader right in Bea's head, where it's easy to feel crushed by the weight of her thoughts. As the title suggests, there's romance here, but it's also one of the best depictions out there of life with mental illness.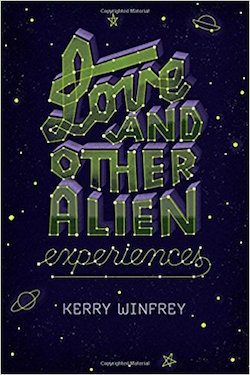 For the past 67 days, Mallory hasn't left her house. She attends school via webcam and spends most of her time on We Are Not Alone, an alien message board. But when she's nominated for homecoming court as a joke, she starts to think that maybe she could win…that is, if she can convince her super-hot neighbor to go with her. Although anxiety and agoraphobia are heavy topics, Mallory faces her obstacles with a whole lot of snark. Full disclosure: This one is written by HelloGiggles contributor Kerry Winfrey, aka yours truly.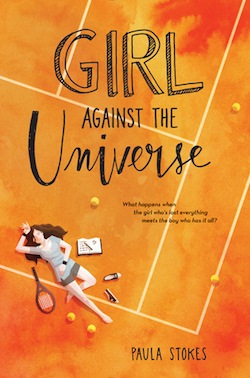 Maguire thinks she's bad luck. After living through several harrowing situations (including a car crash that killed her family members) she would rather hide out in her room where she knows she can't hurt anyone. Stokes creates a positive portrayal of therapy as Maguire works through her PTSD. Plus, a cute love interest never hurt anything.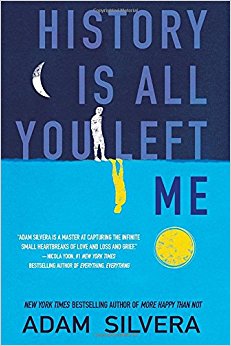 Theo and Griffin broke up, but Griffin thinks they'll end up together again someday. But then Theo drowns, and Griffin is heartbroken (like, really, really heartbroken this time). Now, he struggles to deal with his OCD and his intense grief as he faces the loss of the guy he loved while connecting with the boy Theo was dating when he died.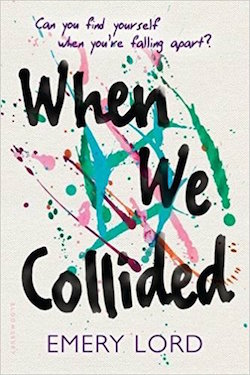 Vivi is beautiful, charismatic, and full of life. When Jonah meets her, she seems like she just might be the person to pull him out of his well of grief. But Vivi's life isn't all fun and games…she's also struggling to face her diagnosis of bipolar disorder. By using dual points of view and placing us right in Jonah's and Vivi's heads, Emery Lord makes it impossible not to care about these characters and their battles.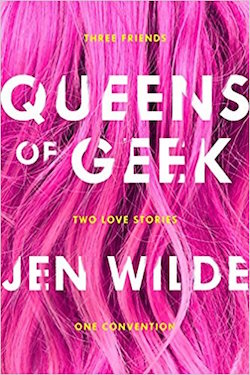 Taylor is excited to attend Supacon with her superstar BFF, Charlie. But while Charlie loves the spotlight, Taylor prefers to keep hidden. Her anxiety makes it tough for her to handle the crowds and noises of the convention. When she gets a chance to enter a huge contest to meet her idol, can she take a chance? This fun, light read proves that while anxiety is always tough, it doesn't mean you can't achieve your dreams.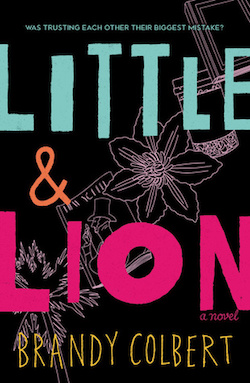 If you've read Brandy Colbert's first novel, Pointe, then you know that she's a master at deftly exploring tough topics. Little & Lion is about Suzette, who just returned home from boarding school, and her step brother Lionel, who has been diagnosed with bipolar disorder. But things get complicated when Suzette starts to fall for the same girl Lionel likes. Check it out if you want to read a compelling exploration of sexuality, family relationships, identity, and mental health.