I'm a YA novelist, and this is what I learned at my first author event
A few month ago, I attended my first professional author event at a local Barnes & Noble. The nationwide weekend bash, B-Fest, boasted all sorts of giveaways, exclusive excerpts, and more from some of today's bestselling YA authors. Even though I had no idea what I was doing, my debut novel is to be released via Griffin Teen next year, so of course I wanted to dip my toes into the proverbial waters. Since that important milestone in my career, I've had time to reflect on ways to improve my mindset for future book events. Here are some of the things I learned:
Decide to be present
I'm a continual worrier, always preoccupied with what will happen next, rather than taking a moment to appreciate what's happening now (I'm working on it). Before my appearance at B-Fest, I spent so much time preparing my talking points, ordering bookmarks for publicity, and creating various "presentation" documents that once the time actually came to speak to an audience, my mind just kept spinning. I couldn't bask in the experience. I should've been able to relax and enjoy the opportunity, but I let my fear of failure steal those passing moments. If I could rewind the clock, I'd re-do all of the inner conversations I had about my impostor syndrome and fear of incompetency, and instead, reveal a confident, hard-working woman who deserved to be there. Because the latter part is true — I deserved it.
It's a lot scarier in your head
Because I had no other author event to compare that day to, I built this thing up as though I'd be climbing Mt. Everest, when honestly, it couldn't have been more laid back. The store was fabulous, the events coordinator was fantastic, and the people with whom I interacted were amazing. All the things that I had assumed would go wrong, didn't, and the event was a success. So basically, calm down and all will fall into place.
Set expectations low
Aside from preparing all you can before the big day, my best newbie advice would be to aim the bar really, really low. Seriously! If you go into your first event thinking, "This probably won't be my most successful event" — you might be pleasantly surprised at how well it actually turns out! This isn't to say that you should be negative — I definitely wasn't — but I certainly didn't think anyone would care to hear about my journey as an author when I'm still a whole year away from my 2017 release — PLUS, no one's heard of me. But I was totally and completely WRONG. By not expecting much from a first time event, I was able to appreciate being involved in the event at all. Everything else? Icing.
Prepare, but be flexible
Yes, I'm an over-preparer — mostly due to my anxiety and OCD — because it helps me nix possible catastrophes. But it's also important to be flexible. Plans can change, whether its due to lack of attendance or space, losing your notes, forgetting your bookmarks, or falling prey to any other sort of cruel life joke — so basically, be professional, but stay chill if things go awry.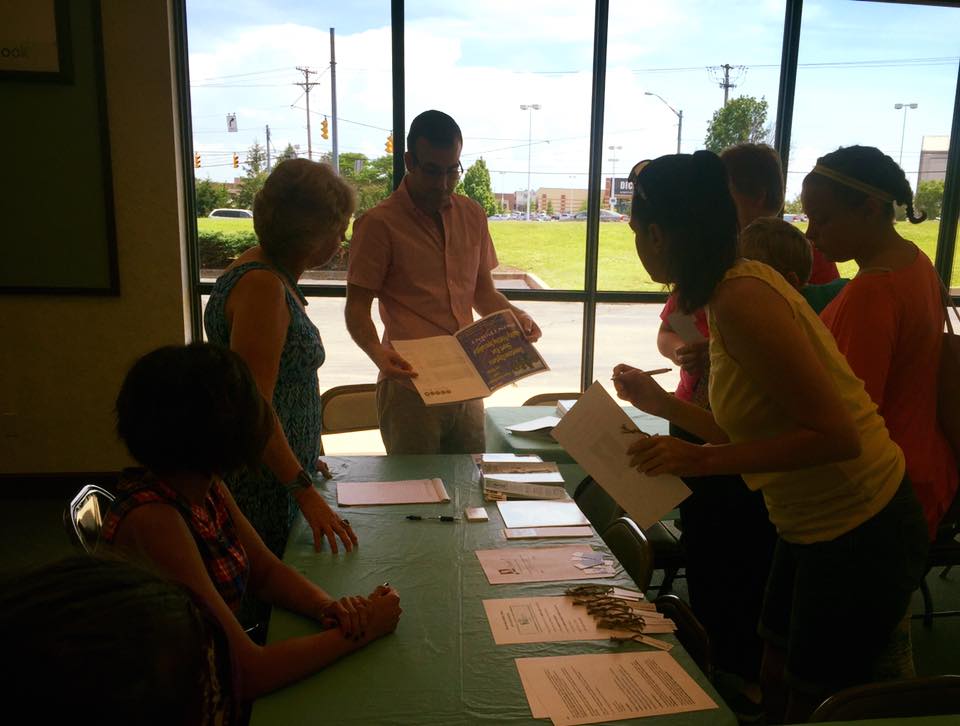 Treat it as a learning experience
Once you're a published author, your first event must happen at some point, whether it's good or bad. Once it's over, note the things you felt were done successfully, and consider what you should improve to ensure the next event is a bigger success. No two events will be the same, but at least you'll know what works for you.
No matter how many people attend, every single person matters
Whether the bookstore has a line around the corner, or if your Mom and Dad are the only attendees — every single person who comes to hear you speak is a VIP. If your event isn't some huge sellout, try to remember that even bestselling authors have had their share of near-empty events. Everyone has to start somewhere. If you think about it, discussing your book with even one stranger is kind of the dream, right?
Selling yourself is an elusive art form
I'm terrible at self-selling. It makes me uncomfortable. After nearly a decade of ghostwriting, editing, and pursuing a YA fiction career of my own, some people still don't even know I write for a living! True story! If you don't specifically ask me about my secret writing life, I don't offer the info; that's not conducive to selling books. B-Fest helped me face my fears. When I engaged in conversation without coming across as a lame, overbearing salesman type, people were naturally inclined to want to hear more about me. Admittedly, I'm still not great at the whole pitching thing, but B-Fest definitely taught me that being open can translate into people caring — and that turns into genuine interest in my writing.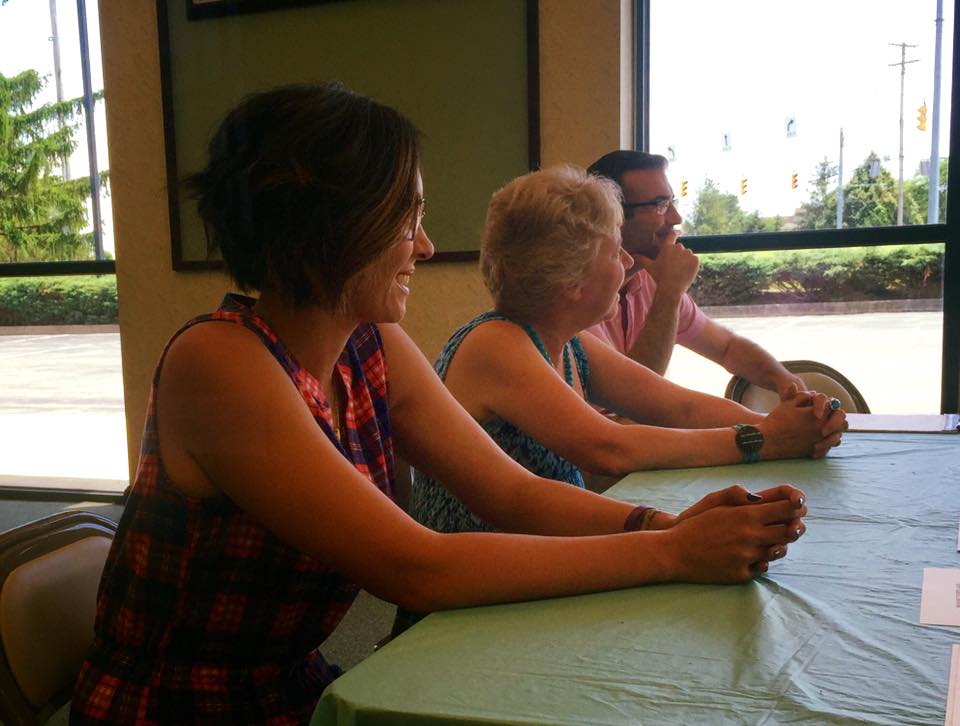 This is part of the job
Along with learning how to sell myself, this event reminded me that writing the book is only half the battle. We authors have second, third, and fourth jobs when it comes to our books: maintaining our social media presence, interacting with event attendees, cleverly deciding what swag to utilize at events, figuring out how to pitch the book, and yes—going to the actual events. All these things combined help us connect with our audience, and that sells books. It's also important to engage with the folks who put on the event — thank them and become part of their circle. One event doesn't define your career, but those relationships might. After all, who else will champion your work when new customers are browsing for a hot YA release?
It's supposed to be FUN
I know, I know— it's hard to remember to have fun as it's happening, but once it's over, you'll look back and think, "I wish I'd enjoyed it more and stressed less." I can still remember this time last year, when I hadn't yet sold my book. I couldn't imagine what it'd feel like to live that dream — and now — here I am. It's a feeling equivalent to putting my heart out there, while simultaneously wanting to remain anonymous. It's scary, but exhilarating all at once. Just remember, the people at your first book event came to see YOU. Enjoy those moments for what they're worth — and if it doesn't turn out the way you'd hoped, I hear method acting works!