Find your next YA read based on the movies and TV you love
My heart beats for YA fiction. I'm 24 and I still can't get enough of it and probably never will. I know I'm not alone in this: The YA readership is huge and ever-growing. There's just something about that magic (literal or not), enthusiasm, and imagination at the center of so much YA that really makes it the best of reading.
While a ton of teen- and tween-focused fiction has gotten the film or TV adaptation treatment in recent years, there are still many relatively undiscovered YA reads out there that have yet to become part of popular discourse in the same way that basically everyone knows all about The Hunger Games, The Vampire Diaries, or Harry Potter.
Here are a few of those lesser-known (but still super awesome!) YA series that you should definitely put your eyes on ASAP. We've also matched them to some existing movies and TV shows you might love. We're nothing if not helpful!
If you like the John Hughes/Molly Ringwald movies, you'll love the Jessica Darling series.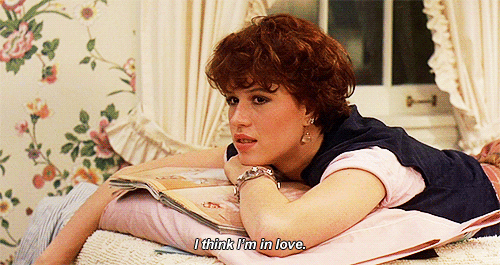 Move Megan McCafferty's Jessica Darling series, starting with Sloppy Firsts, to the top of your list, stat. I've read a lot of YA in my days, and this is easily my favorite non-supernatural YA series, starring my favorite protagonist, and one of the greatest fictional boyfriends in the history of all books (I am completely serious —#MarcusFlutieForever). Jessica Darling is a witty, hilarious teen who deals with typical high school angst and drama after her best friend Hope moves away. Somehow, McCafferty takes the minutiae of adolescent/young adult antics and molds them into something that's at once both incredibly unique and universal. The series is laugh-out-loud funny, heartbreaking, and memorable.
If you like dystopian movies, you'll love Penryn and the End of Days.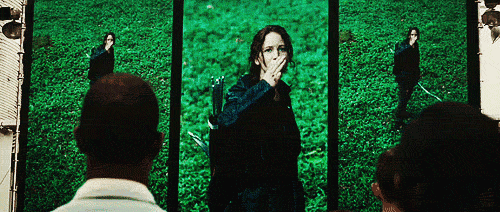 Susan Ee's Penryn and the End of Days books will be right up your alley if you love these specific types of dystopian stories. Much like Katniss and Tris were two seemingly-ordinary girls caught up in a larger conflict, the main character Penryn is thrown head first into a war between humans and angels when the destructive heavenly beings come to Earth and ironically raise some hell. There's also a great "unlikely romance" story at the center of the trilogy — and for those of you that are experiencing love triangle fatigue, good news! There's no love triangle bogging down the narrative, just a ton of Penryn kicking ass and taking names.
The Uglies series by Scott Westerfeld is another great one. Set in a dystopian future where all teenagers receive a total body makeover on their sixteenth birthdays, you'll love Uglies if you're a fan of post-apocalyptic fiction that has a well-developed, interesting world. The various sects and social age groups that exist in the universe of Uglies are sort of like the Divergent factions. Not only is the series a great adventure, with main character Tally serving as an obvious inspiration for later heroines Katniss and Tris — it also raises thought-provoking questions about concepts of beauty and the future of body modification.
If you like Shadowhunters or The Vampire Diaries, you'll love the Blue is for Nightmares series. 
The Blue is for Nightmares series by Laurie Faria Stolarz features Stacey Brown, a 16-year-old girl who experiences a sudden onset disturbing psychic visions while she's away at boarding school. It's a bit darker than your average YA series (because, y'know, death premonitions galore), but it's very well-written and nicely mixes supernatural elements with a suspenseful mystery.
Meg Cabot is best known for giving the world the inimitable Mia Thermopolis with her series The Princess Diaries, but Cabot has written more than a few amazing YA series. The Mediator was originally released under Cabot's pen name, Jenny Carroll, but has since been re-released with her true name attached. The series, set in California, follows the witty, Buffyesque Susannah "Suze" Simon, a begrudging 16-year-old New York transplant, as she grapples with her powers — as a "mediator," she sees ghosts and is beset by them until she can help them pass on to their afterlife. Cabot is great at creating relatable female heroines that her readers can't help but root for; Suze is no exception. She's also got a hot ghost from the nineteenth century haunting her new bedroom, so be assured, there's ample tortured romance to get you through if the ghost mysteries aren't your particular cup of tea.
Moving away from the psychic teens variety, Holly Black's Modern Faeries Tales books are centered around the world of — you guessed it! — faeries. Tithe, the first book, introduces Kaye Fierch, a 16-year-old girl who follows her mother's rock band around the country, eventually getting mixed up in the drama of the fey world and its royal courts. Holly Black is a terrific, evocative writer (her short stories are also wonderful), and the Faerie trilogy is one of her earliest efforts.
If you like lifestyles of the rich and famous (like Gossip Girl or The OC), you'll love The A-List.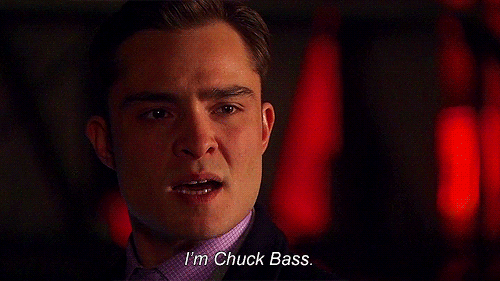 There was a period of time when escapist YA fiction centered on affluent teens and their sexcapades. That trend seems to have (mostly) cooled down but if you have a hankering for some good ol' fashioned teen drama, you'll love The A-List series by Zoey Dean, which can best be described as West Coast Gossip Girl. It centers on Anna Percy, a wealthy East Coast girl who moves to Beverly Hills and finds herself enmeshed in the drama of a much rowdier group of rich high-schoolers.
Seven Deadly Sins by Robin Wasserman was another unexpectedly addictive book series in this vein, featuring more morally bankrupt California teenagers getting into all kinds of steamy antics.
If you like magic-related shows like Charmed, you'll love the Gemma Doyle Trilogy.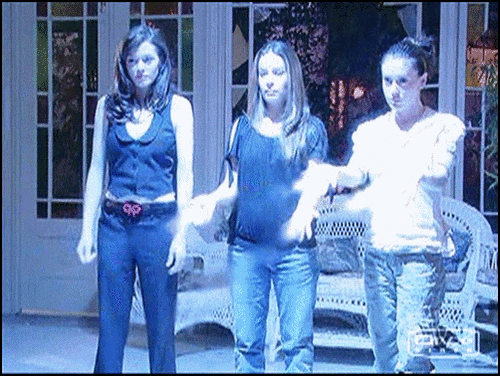 It's a complete mystery to me how Libba Bray's Gemma Doyle Trilogy has yet to be adapted to film or TV. This series is hands-down the best supernatural/fantasy YA series I've ever read. Set in Victorian England (mostly at an all-girls boarding school), Bray's story centers on Gemma Doyle, a teenaged girl sent from her home in British India to the strange Spence Academy after the mysterious death of her mother. If it sounds Harry Potter-ish, that's because it sort of is. Vaguely. Bray evokes a killer sense of time and place, really immersing you in 1895 England, and creates a really cool magic-infused world and back story for her characters. It's a smorgasbord of Gothic/Victorian/horror/fantasy, and it's just so, so good.
Daughters of the Moon by Lynne Ewing, an urban fantasy series about a group of ordinary girls living in L.A. who harbor mysterious powers and discover they are mortal goddesses, is another highly recommended read if you're into stories about gals with cool powers saving the world on a regular basis. And really, who isn't?
Cate Tiernan's Sweep, about a young girl named Morgan Rowlands who discovers that she is a witch descended from an ancient and well-known bloodline, is a winner for anyone who loves books that deep-dive into the intricacies of (fictionalized) Wicca and feature a "regular" girl who discovers that she's actually uber-powerful. I'm not a huge fan of reading YA for the romance alone, but the love story at the center of this series is probably one of the more interesting, twisty, complicated romances I've read in modern young adult fiction. Cate Tiernan has written several really great YA series; another favorite is Balefire, about New Orleans twin witches at the center of a centuries-old curse.
Wicked by Debbie Viguie and Nancy Holder is another magic/reincarnation-focused series, similar to Witches of East End in particular. The action focuses primarily on main character Holly Cathers, but quickly expands to a diverse and engaging cast of characters both living and dead, including her equally magic-inclined twin cousins Amanda and Nicole. It's much darker than your average YA series, so I wouldn't go handing it out to the young tweens in your life, but it's a must-read for a mature reader.
So, what are you waiting for? Get reading!