The xx debuted a new song on SNL last night and we're in love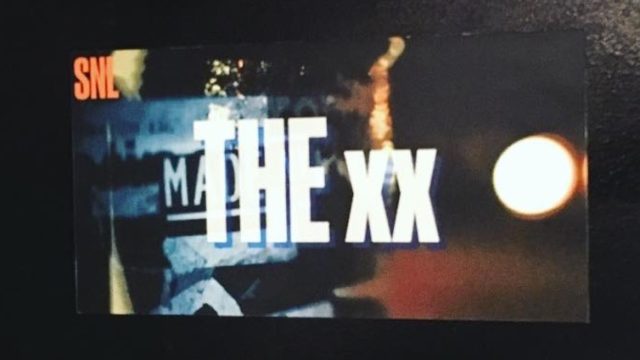 British band The xx makes music that sounds painfully intimate, whether in a sad or just contemplative way. How did that translate last night on Saturday Night Live?
Earlier this week, The xx teased a new song on their Instagram — their first new music since their 2012 album Coexist:
That song, "On Hold," got its full debut on the SNL stage.
But a totally new song, "I Dare You," dropped for the first time ever last night, and The xx knocked it out of the park, or rather gently ushered it into listeners' ears:
https://www.youtube.com/watch?v=fmZFhaDHZ_Q?feature=oembed
The xx is fond of deep electronic swells; music that thrums rather than blasts or blares or boasts. "I Dare You" is a little venture into both faster and more urgent territory.
Which isn't to say that The xx is only ever mellow. Instead, it's great to hear the band exploring the limits of their studiously placid range. On my own part, I love a good lyrical duet, and so the song ticks that box for me.
The xx announced that their third album, titled I See You, drops on January 13 of next year. On their Instagram, they announced plans for a European tour:
While they don't have plans for a North America tour yet, rest assured that we'll hear and see more of them (sorry) soon.