"Xena" fans rejoice: the reboot will proudly showcase same-sex relationship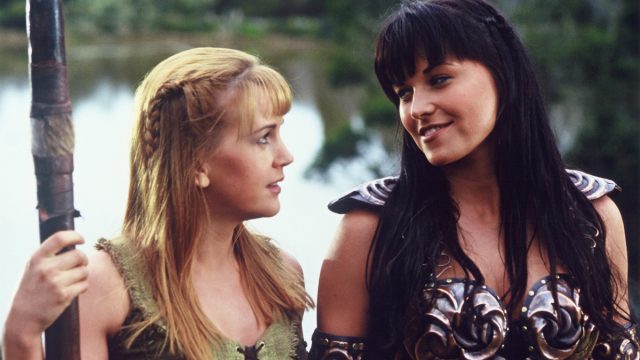 During Xena: Warrior Princess's original television run between 1995 and 2001, a relationship between Xena and and her best friend/companion, Gabrielle, was certainly hinted at, but never explored. Because, you know, television between 1995 and 2001 wasn't all that into exploring uncharted territory, especially when it came to same-sex relationships.
Now, we are proudly living in the year 2016, and same-sex relationships are all over TV, from basic cable, to premium cable, to HBO. With Xena coming back to primetime in the near future, you know what that means? We're finally going to see a Xena and Gabrielle relationship explored, and it's about dam time.
During a Tumblr Q&A session, one of the show's new writers, Javier Grillo-Marxuach (who has written before for Lost and The 100), explained that he knows television has changed in the last few years, and he's ready to proudly embrace it.
"Xena will be a very different show made for very different reasons," he wrote. "There is no reason to bring back xena if it is not there for the purpose of fully exploring a relationship that could only be shown [sic] subtextually in first-run syndication in the 1990s"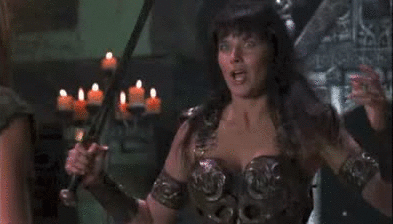 If you're excited about this news, Lucy Lawless and Renee O'Connor, who played Xena and Gabrielle respectively, are actually the most excited about this. Back in 2008, O'Connor told AfterEllen that, "They are so in love with each other, they love each other so dearly; there's no way you can say that's not true. Anyone can see that from watching the show." Now we're actually going to see it on the show, with Lawless tweeting out her own excitement.
The reboot is currently in the works at NBC right now, and as of right now — and it could all change! — Lawless and O'Connor are not planning to reprise their original roles. That's a bummer, but at least the spirit of these characters will live on, now totally, and completely, updated for 2016 television.