OMG: The official "X-Men: Apocalypse" trailer is here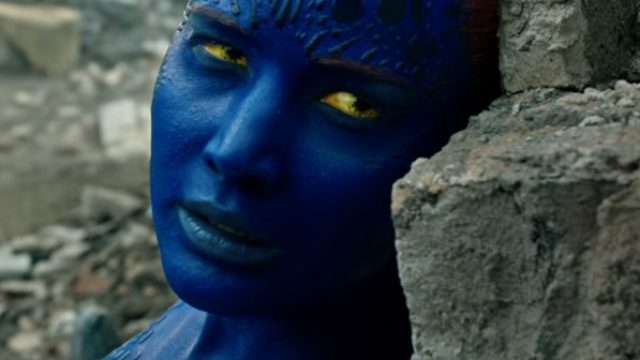 There was a lot going on in the teaser trailer for X-Men: Apocalypse, but if you thought *that* was amazing, just you wait. A new trailer is here, and guys, it's all kinds of intense.
In the official X-Men: Apocalypse trailer released today, we see our mutant heroes dealing with some pretty heavy stuff. You know, like the end of humanity as we know it. Ugh, hate it when that happens. "Forget everything you think you know," Mystique (Jennifer Lawrence) tells the students of Charles Xavier's School for Gifted Youngsters. "You're not students anymore; you're X-Men." (Then, just moments later, Apocalypse is choking the hell out of her.)
In the midst of the chaos and destruction, we see glimpses of the fabulous ladies playing kickass mutants, such as new X-Men member Jean Grey (Sophie Turner) and telepathic Psylocke (Olivia Munn).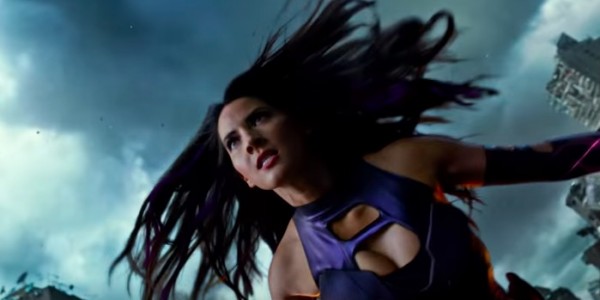 The two-and-a-half minute-long trailer is backed by a gorgeous and dramatic cover of Coldplay's "Don't Panic" by Charity, which just makes things even more intense. "Together, we will cleanse the earth," Apocalypse says menacingly — except by the looks of the trailer, his view of "cleanse" is absolute, total destruction.
Check out the full trailer below. We'll be watching over and over in preparation for the X-Men: Apocalypse premiere on May 27th.