People in Wyoming are sporting tutus for an empowering reason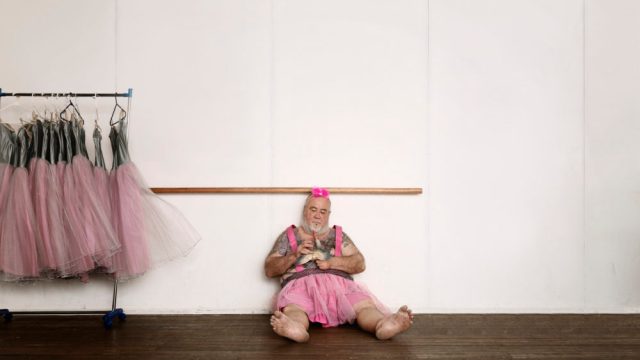 Residents across the state of Wyoming are showing solidarity for the LGBTQ community in a very cute way. And it has all of us welling up with emotion. In response to one republican senator's absurd comments surrounding bullying stigmas, residents are rocking tutus to protest for equal LGBTQ rights.
How this all came about.
While speaking at a Q&A session, Wyoming Senator Mike Enzi made it clear where he stands on bullying, and protecting the LGBTQ residents. When asked about how he plans to solve both issues, Enzi gave one heck of a cringeworthy response.
"I know a guy who wears a tutu and goes to bars on Friday night and is always surprised that he gets in fights," he said, according to the Greybull Standard. "Well, he kind of asks for it. That's the way that he winds up with that kind of problem."
As a result, infuriated residents of the "Equality State" took matters into their own hands, showing Enzi — and whoever else agrees with his off kilter comments — the first step to ending bullying in their community. Participants rocked the dancing garb to their favorite bars, and used social media to show their support with the #LiveAndLetTutu, which is a play off of Wyoming's state motto "Live And Let Live."
One look at these photos and the message can be heard is loud and clear: people should be able to wear whatever they want, wherever they choose, and not be harassed for it.
Fair warning. These photos will be the sweetest thing you've seen all day.
https://www.instagram.com/p/BTgL9fmDkSc
https://www.instagram.com/p/BTf3HusljXM
A tutu for solidarity? Where do we sign up?
It's simple. Respect should always be a default, no matter what someone looks like or decides to drape their body in. Hopefully, Senator Enzi will see the error in his thinking sooner than later.
To say we're proud would be a total understatement.