WTF: Emmy Rossum was asked to audition in a bikini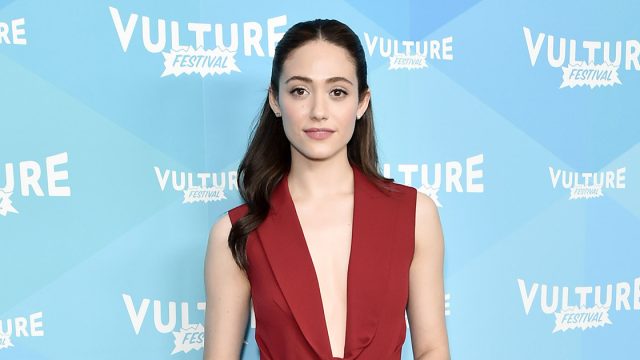 We know that sexism is still well and alive, and, yes, that makes us angry and frustrated. Indeed, when we hear stories like the one that Emmy Rossum just shared, we feel like holding a protest right here and now.
The Shameless actor recently sat down at a roundtable with America Ferrera, Pamela Adlon, Minnie Driver, Kathryn Hahn, and Issa Rae for TheHollywood Reporter. During the interview, the star was asked whether she had experienced sexism in the workplace, and she recounted this story.
"Well, I've never been in a situation where somebody asked me to do something really obviously physical in exchange for [a job], like a pay-to-play kind of situation," she said. "But even as recently as a year ago, my agent called me and was like, 'I'm so embarrassed to make this call, but there's a big movie and they're going to offer it to you. They really love your work on the show. But the director wants you to come into his office in a bikini. There's no audition. That's all you have to do.'" 
This was, of course, met with indignation from the other women at the roundtable. Continuing, Rossum said that the bikini probe was essentially to find out whether she was "fat."
"He wanted to know if I was fat now. That was basically the question. And I actually had this moment like, 'Well, how good is the part?' For a second, I was like, 'Would I do it? Send me the script. Maybe the character is in a bikini in the movie...Not in a bikini in the movie...Not naked in the movie," she recalled, before quipping: "'We really love your work, but we just want to see how tight your ass is." Are you f—ing kidding me? Last time I checked, I'm not a fucking model."
Of course, we know that sexual harassment in the workplace is a real thing, and, as Emmy says later in the interview, "we're all vulnerable to it."
In fact, this isn't the first time that the actor has spoken about sexual harassment. In an interview with Cosmopolitan.com, Rossum shared how harassment can take various forms, some of which you might not even realize.
"Sexual harassment can be very subtle. It can be just bringing up a sexual topic where it's not intended," she said at the time. "I've had experiences where I've felt uncomfortable, where a man was telling me in the workplace about his sexual relationship with his wife or with his girlfriend."
By speaking up about her experiences, Rossum is not only raising awareness but also providing an example for individuals who may not realize that they are experiencing harassment at work. We're so thankful that she's advocating and standing up for women, whether it be about sexual harassment or about getting equal pay to her male counterparts. She's super inspiring.