So wrong: This Kim Kardashian robbery Halloween costume is the least funny thing ever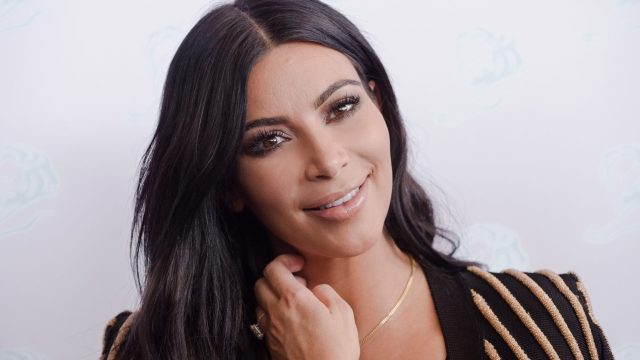 In recent news, there are few things as widely discussed as Kim Kardashian being robbed in Paris. While we don't know the full details of the story (and perhaps never will) it's clear that Kim experienced something REALLY traumatic and that sensitivity and compassion are 100 percent necessary, regardless of your opinion of the Kardashians in general. Unfortunately, not everyone has gotten the memo to be empathetic.
Well, now it appears that there is now a Kim Kardashian Halloween costume inspired by being the victim of an armed robbery. While the costume doesn't use her name, it's pretty clear from the details and the timing what it is in reference to, and it's as horrific as you'd imagine.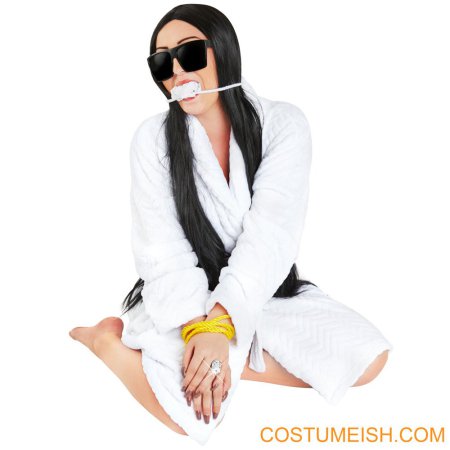 As you can see above, the costume which is called the "Parisian Heist Robbery Victim Kit" includes a "white short sexy robe," enormous sunglasses, a wig with long black hair, and a "$4 million dollar" ring. Disturbingly, this is not all the costume includes. It comes with a fake gag and two feet of rope, as well. Yeah, pretty gross, right?
The costume retails for $69.99 and is available for purchase at Costumeish.com. And again, while the description doesn't necessarily reference Kim by name, the description of the item from the site pretty much solidifies it, in case you didn't catch the hint from the costume itself. The description reads:
"This Halloween it's all about the #Hallomeme and who better than America's goddess of all things glamorous 'Parisian Heist Robbery Victim Costume?' She has devoted her life to promoting American decadence, youth, and hedonism but all that flashy living caught up with her one night in Paris when armed men bound her, stole her jewelry and her peace of mind. This Halloween have some fun with pop culture and dress just like the Queen of Social media with our sensational 'Parisian Heist Robbery Victim Costume' Costume."
UGH. No matter what your personal opinion is on a celebrity or a TV show, it's important to treat everyone with compassion and respect. This costume is far from cool and in fact, downright offensive.