Here's what you need to know about the Writer's Strike, and how it'll affect all the TV shows you love
There are many things about showbiz us regular people don't know much about. When we turn on the TV to watch our favorite shows, we see a perfectly finished product and remain blissfully unaware of what goes on behind the scenes. You've probably heard of the Screen Actors Guild or the Directors Guild of America due to awards shows but these guilds are just two of many unions that protect people working in the entertainment industry.
On May 1st, the Writers Guild of America's (WGA) contract with the The Alliance of Motion Picture and Television Producers (AMPTP) ends and if they can't agree to a new contract, there's going to be a strike.
The strike would begin May 2nd, the day after the contract ends, and would shut down production on all shows. With the possibility of a strike looming, the WGA West executive director just sent out a letter to ad buyers, warning them of the possibility of strike occurring and cautioning them that they will be wasting their money buying ads if the strike does occur.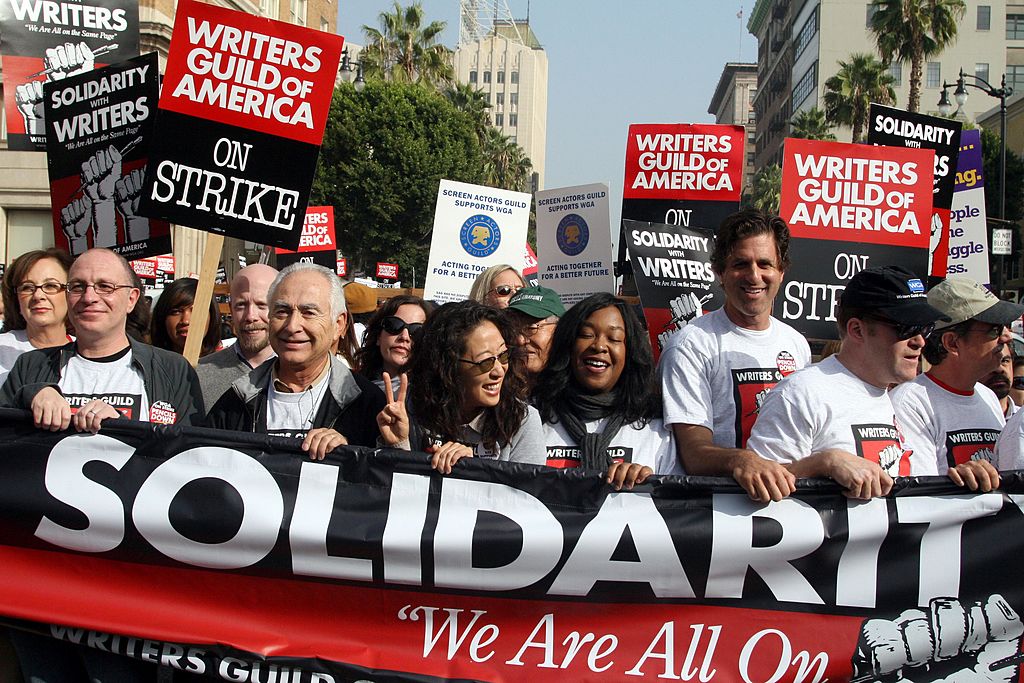 So what does this mean for you, a lover of TV?
It means that the writers of your favorite shows would stop writing, completely. This typically causes complete shutdown of the shows. As Deadline has pointed out, the strike would begin during the summer hiatus when many primetime shows aren't in production anyway, but summer shows, which would still be in production on May 2nd, would be affected. Similarly, late night shows would halt immediately. 
If an agreement isn't made quickly, the strike could quickly delay the productions for shows set to air in the fall. In the letter to ad buyers, WGA West executive director David Young wrote about the strike impact on fall TV.
He wrote, "Critically, a work stoppage in May could significantly affect the fall television season. Writers on fall broadcast series typically begin work in May and June in preparation for fall season launches. This lead time is needed to develop storylines and write episodes prior to the start of production. Any delay in the start of work has the potential to postpone fall season premieres and reduce the amount of new programming available to advertisers and audiences.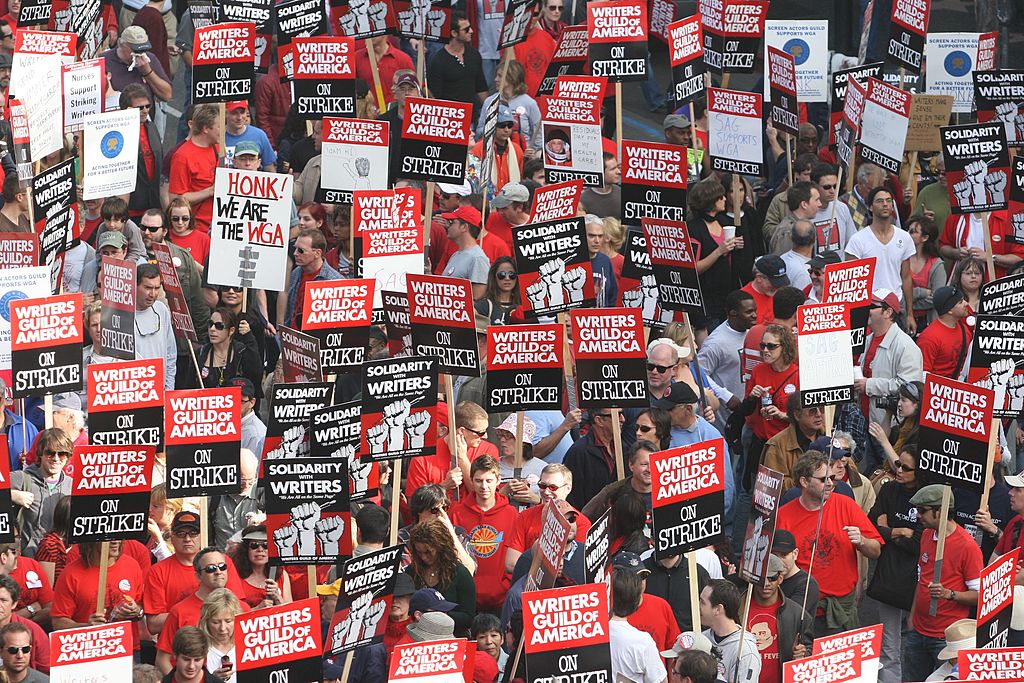 What happened last time?
This isn't the first time, there's been a writers' strike and the last one was very costly. The previous writers' strike began in November of 2007 and lasted until February 2008, a total of 100 days, disrupting the roughly 150 primetime and late night shows in production. During the strike, many stars of the interrupted TV shows crossed picket lines in support of their writer colleagues.
During the last writer's strike, after eight weeks, late night shows returned to production without writers, with the exception of The Late Show with David Letterman and The Late Late Show with Craig Ferguson, which were owned by Letterman's company and were able to come up with a temporary agreement with the WGA. The 2007-2008 strike cost networks a quarter of total scripted programming and caused a serious rating decline, as networks quickly ran out of new episodes to air.
When production did pick back up, many shows saw their episode count shortened. As Young said in his letter to ad buyers, NBC ended up returning all money to advertisers because of the losses.
In 1988, a writers' strike also took place during the summer months and wasn't settled until August. Due to the strike, the fall television schedule was delayed by six weeks. It's safe to say, these writers mean business.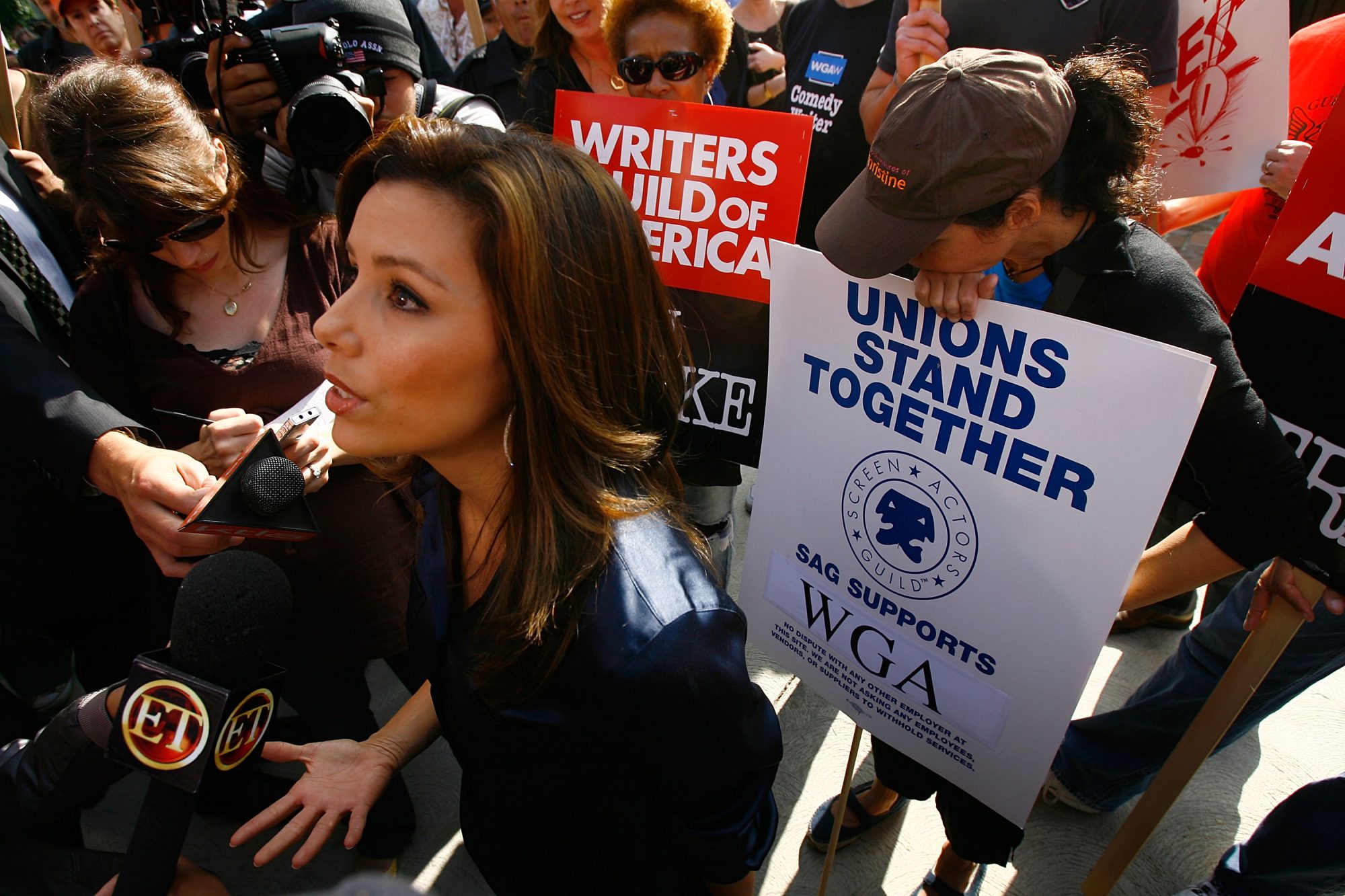 Why is the contract important?
The WGA currently represents over 12,000 writers currently working in television. The WGA and AMPTP failed at reaching agreement during their first round of negotiations, which took place between March 13th and March 24th. A second round of negotiations is set to begin on Monday.
While this issue is really complicated, especially to people who don't work in the entertainment industry, at its core, the looming strike is about fair pay, health insurance, and pension, something we all know is important. We hope the WGA and AMPTP are able to reach an agreement!