Here's how to write a fortune cookie for a stranger because we need more things like this in our lives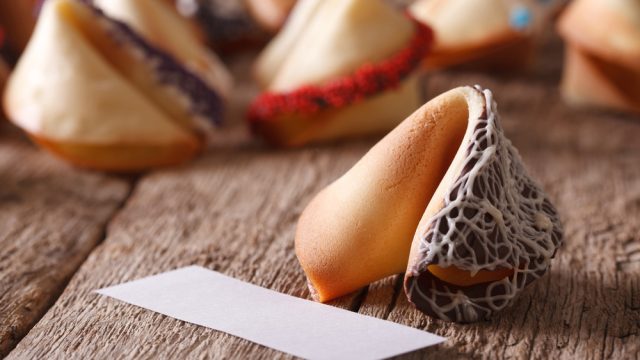 You know that feeling of cracking open a fortune cookie and seeing just the message you needed to read? Now you can create that moment for someone else by writing your very own fortune cookie fortune for a stranger.
Thanks to Huffington Post, we know the Museum of Food and Drink is celebrating fortune cookies — and all things Chinese food (well, American Chinese food). The Brooklyn museum premiered Chow: Making the Chinese American Restaurant earlier this month. Funds were raised in October MOFAD's Chow exhibition on Kickstart with Chow backers raising over $90k — $10,000 more than the museum's $80k goal.
Now that the museum's open to the public, visitors can check out a menu timeline from the last 100 years, try tasty treats from chefs like Doron Wong and Jonathan Wu, and, most excitedly, write their own fortune to be baked into a cookie.
Meet Project Fortune, "an interactive edible experiment rooted in [MOFAD's] belief in the kindness of strangers."
If you're in the neighborhood, you can swing by to write your own fortunes to be printed up and baked into a fresh batch of cookies. Not nearby? Submit your own ideas on Twitter using the hashtag #ProjectFortune. You can even send e-fortunes right to your friends and family.
So what kind of fortunes are people writing? We love these ideas we found online.
https://www.instagram.com/p/BMhyrXEgGIL
https://twitter.com/udfredirect/status/799862252559925248
Whether they're sharing song lyrics or some words of wisdom, people are coming up with seriously amazing fortunes. At the very least, they're probably all better than this one… false
Check out MOFAD's website to learn more about the Chow exhibition and plan your visit. Go ahead and share a little good fortune, will you?