The latest trailer for "A Wrinkle in Time" might be the most gorgeous one yet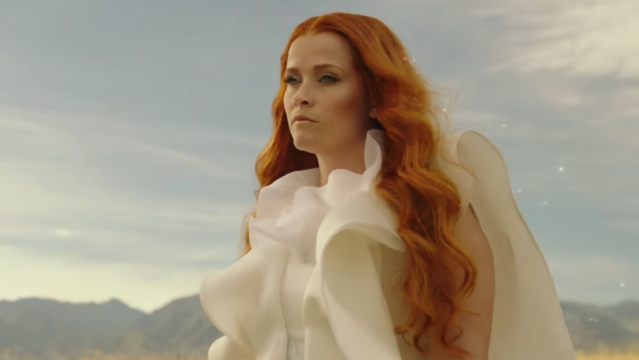 The Ava DuVernay-directed adaptation of Madeleine L'Engle's classic novel, A Wrinkle in Time, has looked amazing from the very first teaser trailer. The costumes are imaginative and gorgeous, the worlds are beautiful, and the cast is so effortlessly diverse that it feels like a breath of fresh air. Every A Wrinkle in Time trailer has gotten us more pumped for the film than the last, but the latest trailer for the movie is absolutely the most beautiful one we've seen so far.
While most of the other trailers have focused on setting up the universe in which A Wrinkle in Time takes place, this trailer focuses heavily on the film's protagonist, Meg Murry. One of the most compelling things about L'Engle's story is the bravery that Meg shows in traveling through time and space to save her father. It's Meg's decision to be a warrior and save the person she loves that makes the story much more than just a well-loved novel we all read as kids.
That focus on Meg's strength and bravery painted against the beauty and uniqueness that we've already gotten to see in previous trailers — which is taken to a whole other level here — absolutely makes this our favorite trailer so far.
As if we weren't already incredibly pumped for this movie already…
https://www.youtube.com/watch?v=bocp6eKDyKA?feature=oembed
A Wrinkle in Time boasts quite the all-star cast with Oprah Winfrey, Reese Witherspoon, and Mindy Kaling playing Mrs. Which, Mrs. Whatsit, and Mrs. Who, respectively. Storm Reid plays Meg Murry, and Meg's parents, Dr. Alex Murry and Dr. Kate Murry, are played by Chris Pine and Gugu Mbatha-Raw. The cast is also rounded out by other awesome actors like Zach Galifianakis, Bellamy Young, and Rowan Blanchard.
We're confident that A Wrinkle in Time is easily going to be one of the most imaginative, fun-to-watch films of the year. So obviously we're so ready to see the amazing world we fell in love with translated onto the big screen, when it lands in theaters on March 9th!