The U.S. men's gymnastics team is taking lots of shirtless photos and it's VERY distracting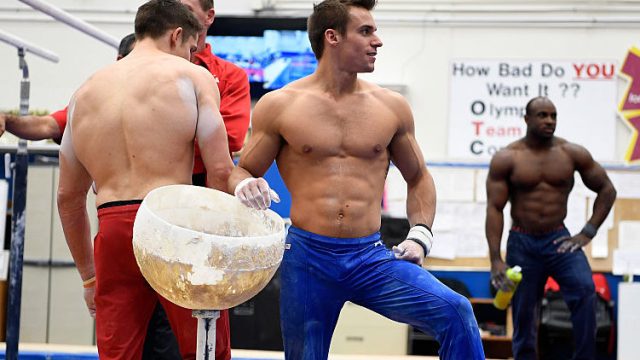 We are only two days away from the Rio 2016 Olympics, and we are so pumped! We are not the only ones, just check out the USA men's gymnastics team after a hard day of practice.
The men's gymnastics team posted this photo after one of their practices.
It's okay. BREATHE. Let's all take a moment to recover. THIS IS REAL. We're so accustomed to seeing them in those body suits that we just get a little speechless to say that these male gymnasts have some serious abs.
We really think that male gymnasts should compete shirtless.
Yeah, the grin on Jake Dalton's face suggests that he agrees. I'm sorry, what were we talking about? We were too busy staring.
Need them to look handsomer? Just add music!
Check out these sweet moves by gymnast Sam Mikulak.
Danell Leyva is giving us some serious smolder.
They've gotta have all their gear.
That smile from Chris Brooks is melting our hearts!
And they clearly love their sport!
Alex Naddour is posing with his BFF, the pommel horse, which to us looks a little like a device of torment, but hey, to each his own. And he is looking good next to it!
We may just become fans of men's gymnastics!
Go Team USA!