These woven artworks by Erin M. Riley explore female identity and trauma
Though we may think of art museums and galleries as places where we can escape our everyday lives, art also has the potential to serve as a mirror. We might find a reflection of our identity, a scene that matches our own personal history, or symbols that pave the way for contemplation. Through her intricate weavings, artist Erin M. Riley emphasizes exactly that by focusing on themes such as female sexuality, identity, and domestic violence.
Her new solo show "Simple" takes these motifs one step further by exploring "the inherent aggression women face in our contemporary society," as stated in the show's press release.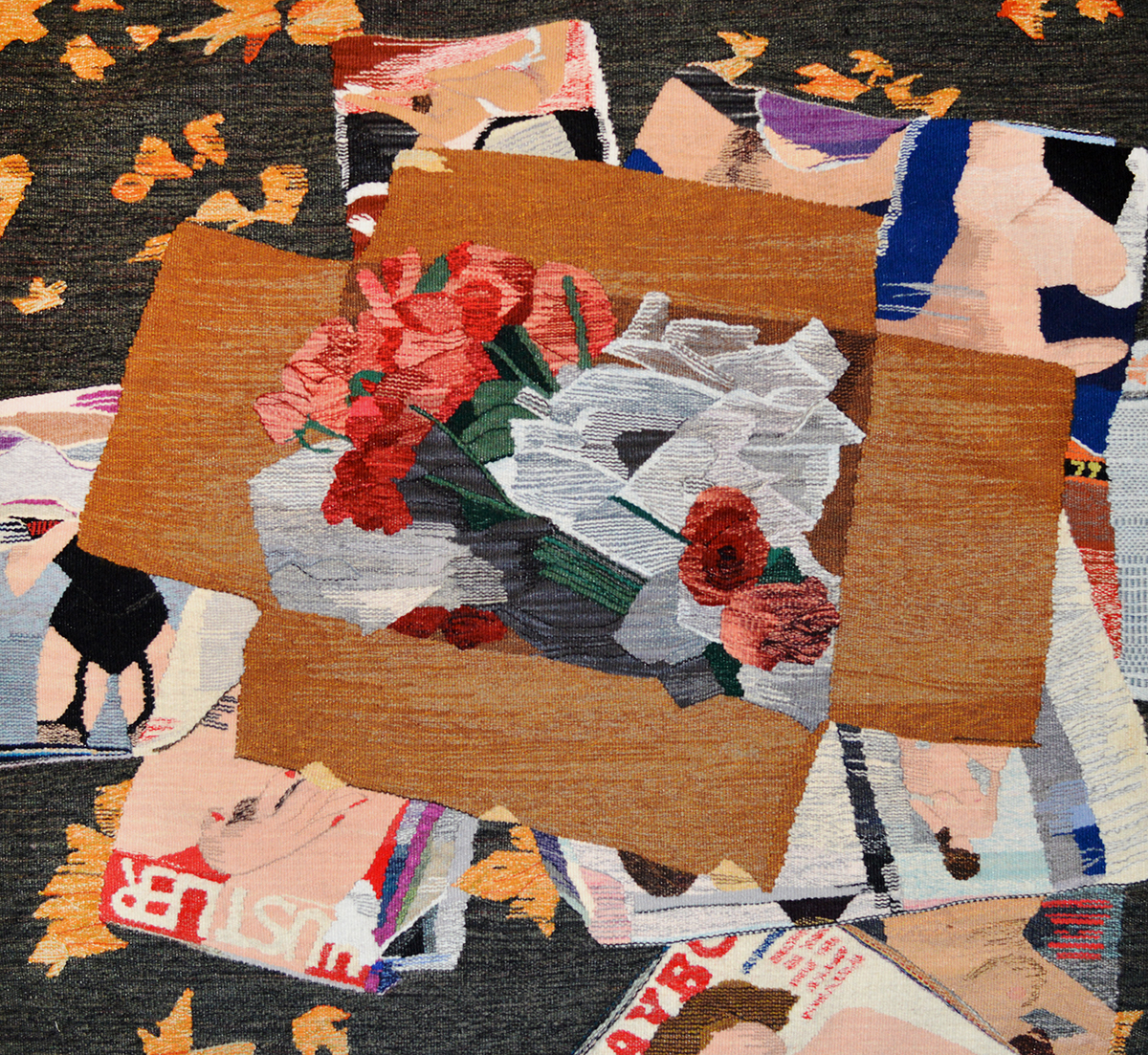 In her previous work, the Brooklyn-based artist often deals with scenes of intimacy and sexuality. She hones in on the language of Internet culture, like the smartphone selfies we see on social media channels. Her everyday scenes capture the paraphernelia littered throughout our most personal moments: a pack of birth control, nail polish, hair clips, big earrings.
You recognize a bit of your own identity in the objects, the little things in the bottom of your purse or cluttered within your bathroom drawer.
While Riley continues to capture these relatable stories from a macro point of view, "Simple" includes "personal stories" — as Riley explains in an email to HelloGiggles — but also touches on "how personal situations are relived on a daily basis because of the way society treats women." In a post-election climate, many of the conversations Riley had with other women "brought up deep-rooted issues of misogyny and violence against women that is just accepted, ignored or excused."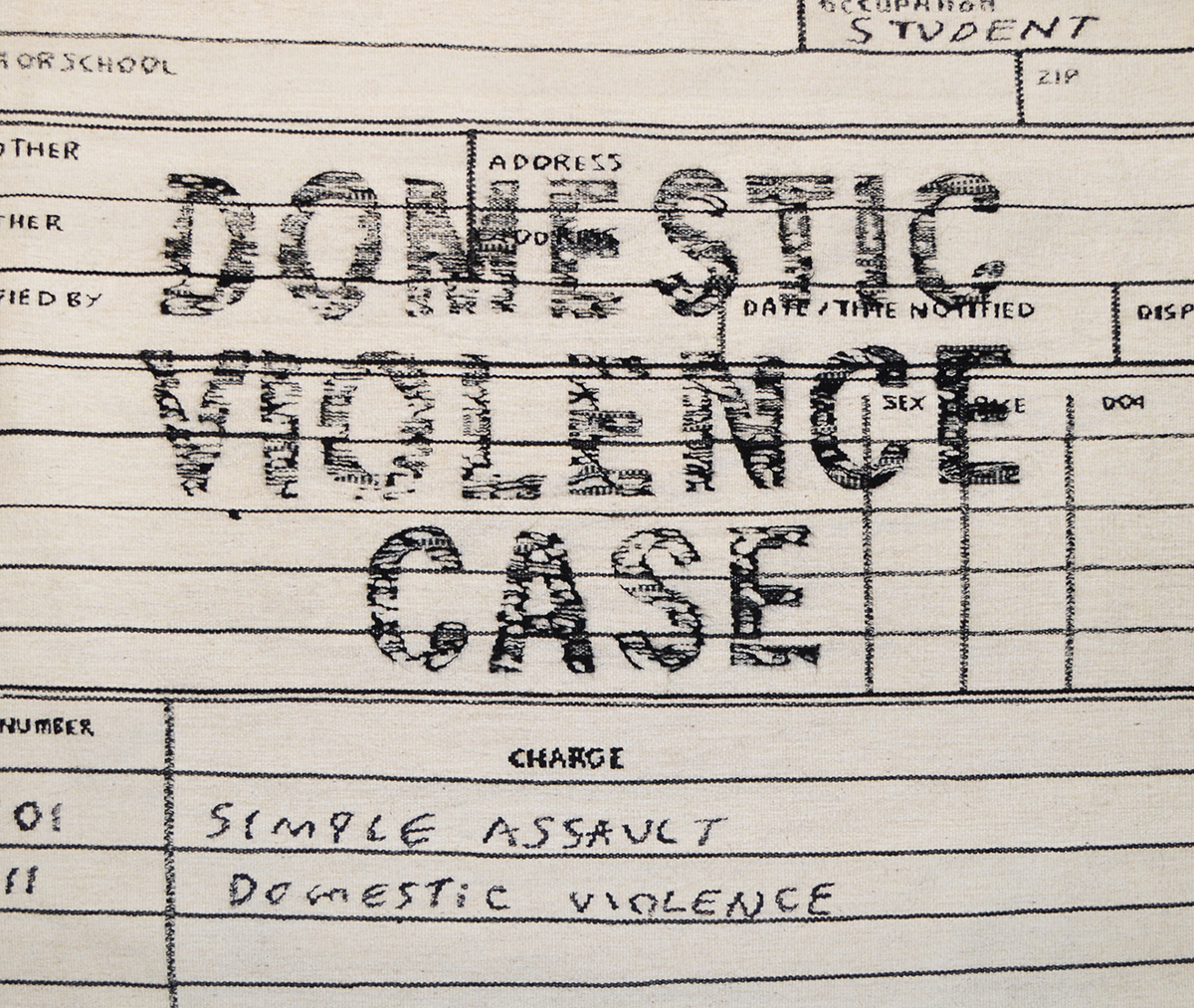 Her source material comes from real-life events, including Riley's own experiences. Portraying them in her art gives the artist a way to reflect on them.
"This show is pieces from screenshots of drunk driving accidents in the news, police reports from domestic violence cases, tabloid news of women who have experienced violence, stains from my personal life, selfies, collages of texts that I have received from stalkers, remnants from relationships that fell apart, and excerpts from letters unsent to fathers," the artist explained to us.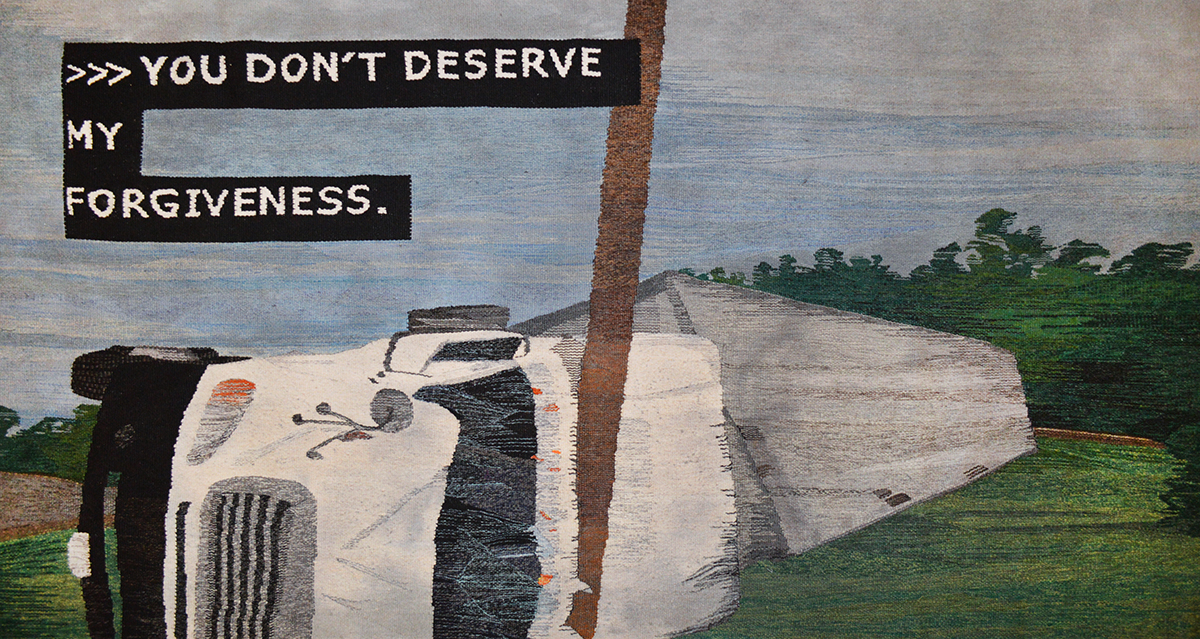 She also hopes that the pieces will make viewers feel less alone in their own struggles. Her pieces defy their static medium in the way that they capture snapshots of stories still happening all around us.
Riley continued, "This show is about the fine line that we as women (trans women, queer women, women of color, poor women) walk between the daily risk for physical harm and opening ourselves up to experiences in the hopes of finding love, pleasure, and joy."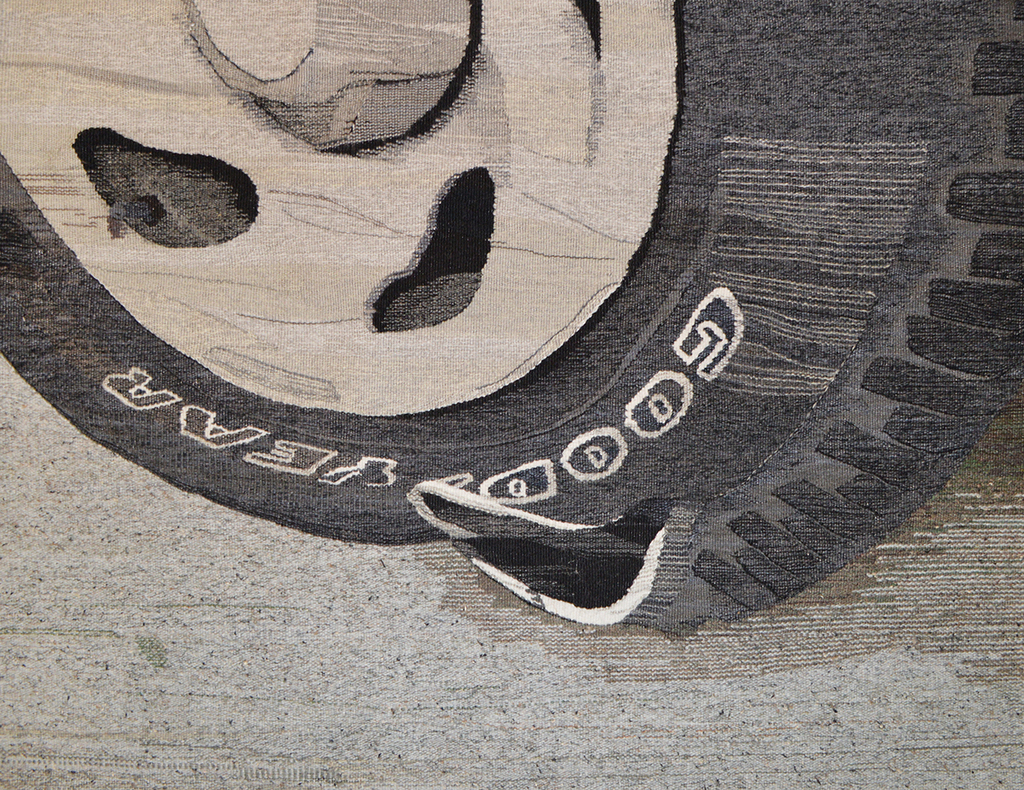 Ultimately, her works offer a space to process past experiences and come out stronger on the other side.
"Simple" will be on view at Hashimoto Contemporary from March 4th to 25th. You can see more of Riley's work here.