Would you get a lash tattoo? It's the newest beauty trend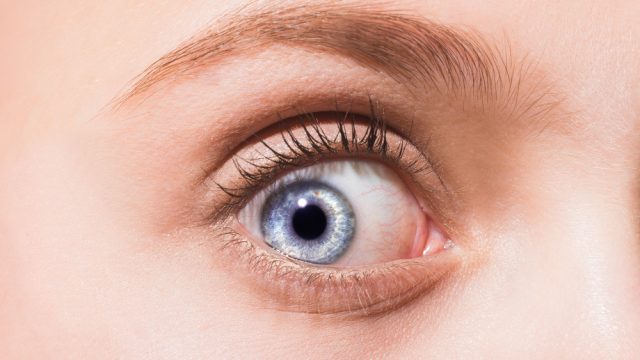 New York's hottest new beauty trend is lash enhancements, or a lash tattoo. It's got everything a good beauty trend needs to take off: ease, or  lash thickness without any makeup, a cosmetic doctor called "The Eyebrow Doctor," and a sharp needle heading straight for your eyelids.
But seriously, this is the future and eyelash tattoos are here, so it's something you might want to start thinking about and see what side you come down on. According to Marie Claire, eyebrow doctor Piret Aava is leading the charge to rid the world of eyeliner forever. A "makeup artist and eyebrow expert," Aava uses this thing called a Nouveau Contour to enhance your lashes. "It's the world's first computerized pigmentation device and used for both cosmetic and medical micropigmentation procedures," she told Marie Claire. "The area is numbed first, and then thin liner is tattooed right in the lash line."
The process involves an initial procedure and a touch-up after 4 to 6 weeks, but after that you're home free for up to five years. "You fill in between the lashes to create the illusion of thicker, darker, and completely full lashes without looking lined or like obvious makeup," Aava said in a post on her Instagram.  "No one will know you've had anything done, but your eyes will be more permanently defined."
If taking a needle to your very delicate lids sounds really scary, you're not alone. But it actually does seem to work and could save you the hassle of carefully putting on eyeliner, that makeup beast wilder than any other.
Into The Gloss writer Lacey Gattis wrote about her experience and gave a rave review, saying the pain was manageable and the healing quick. "The whole experience has been great and so freeing. I only wear makeup now when it sounds fun and I'm excited to do it," she writes. "For me, cosmetics are a great means of self-expression, but on Monday at 8 am. when all I'm trying to express is my need to be at work in a half hour, the goal is to put as little work as possible into looking good."
Not a bad idea, in that case.