Cheetos cookies exist, everybody — would you eat one?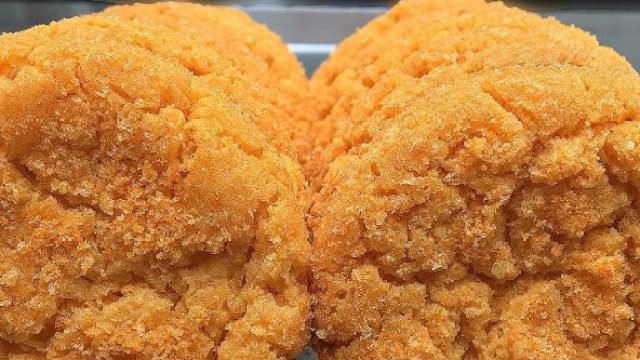 Yep, you read that right. Cheetos cookies are a thing at one Los Angeles bakery — are you brave enough to give them a try?
LAist writes that this hybrid cookie successfully merges savory and sweet so that you'll never have to choose between the two again. Ross Canter, co-owner and baker at Cookie Good in Santa Monica, California had this to say about how the Cheetos Cookie came to be:
"A few weeks back while noodling our holiday line up and the possible uses of crushed candy canes, Cheetos popped into my head (I do love Cheetos so this kind of thing does sometimes happen). I quickly started building a new cookie recipe in my mind."
"I knew it had to be thick and chewy, salty and cheesy, have the soft crunch and slight corny flavor of Cheetos and, if possible, it'd be great if the cookie could turn fingertips orange."
And Canter made it happen, telling LAist that a party-sized bag of cheetos and a hefty tub of cheddar cheese powder gave birth to the Cheetos cookie he had been imagining.
Of course, not all late-night snack ideas are good ones, and Canters says the cookie does make some folks nervous. Even the most enthusiastic cookie and Cheetos lovers may feel very hesitant when it comes to deciding whether this hybrid cookie is worth the adventure. But Canter is countering that apprehension by offering samples to curious consumers, helping to quell any nerves about how this snack tastes.
Will you be giving the Cheetos cookie a try anytime soon?