The world's most expensive shoes cost more than Kris Jenner's mansion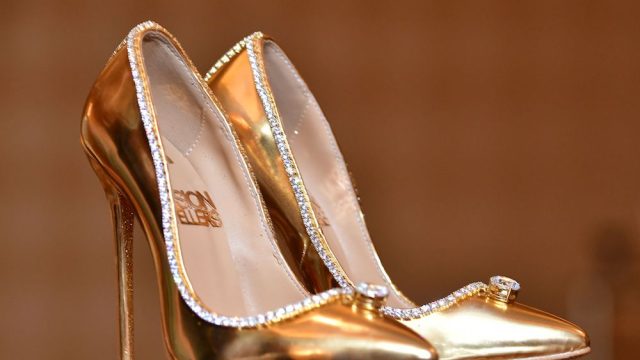 Your splurge on those Gucci mules isn't such a big deal once you learn the price of the world's most expensive shoes.
The gold high heels considered the most expensive pair of shoes in the world are retailed at a whopping $17 million U.S. dollars. To put things into perspective, these heels cost more than Kris Jenner's $12 million mansion that she recently bought near Coachella.
The jewel-encrusted shoes recently debuted at Dubai's Burj Al Arab Hotel, the only seven-star hotel in the world. Because, of course. India Today reports the shoes are "adorned with 15 flawless 100 carats of diamonds," set in white gold. There are reportedly 236 diamonds total. The heels are also made with silk and leather, according to AFP News Agency. As for their shape, the heels are long and thin, while the front has a pointed toe design. They look similar to classic Louboutins.
The unveiling of the heels.
The shoes are displayed inside a diamond-shaped case, and we wouldn't expect anything less.
The $17 million gold heels were created by Dubai brand Jada Dubai with Passion Jewellers. As India Today reports, the heels took nearly nine months to design. Additionally, the shoes will be sold by custom order only, and yes, the price will remain the same for each prospective buyer.
And in case you were wondering, the brand's inscription inside the heels is also made of gold. However, it's thin enough to make walking more comfortable. Who says you can't be bougie and comfortable, too?
Maria Majari, co-founder and creative director of Jada Dubai told the India Times: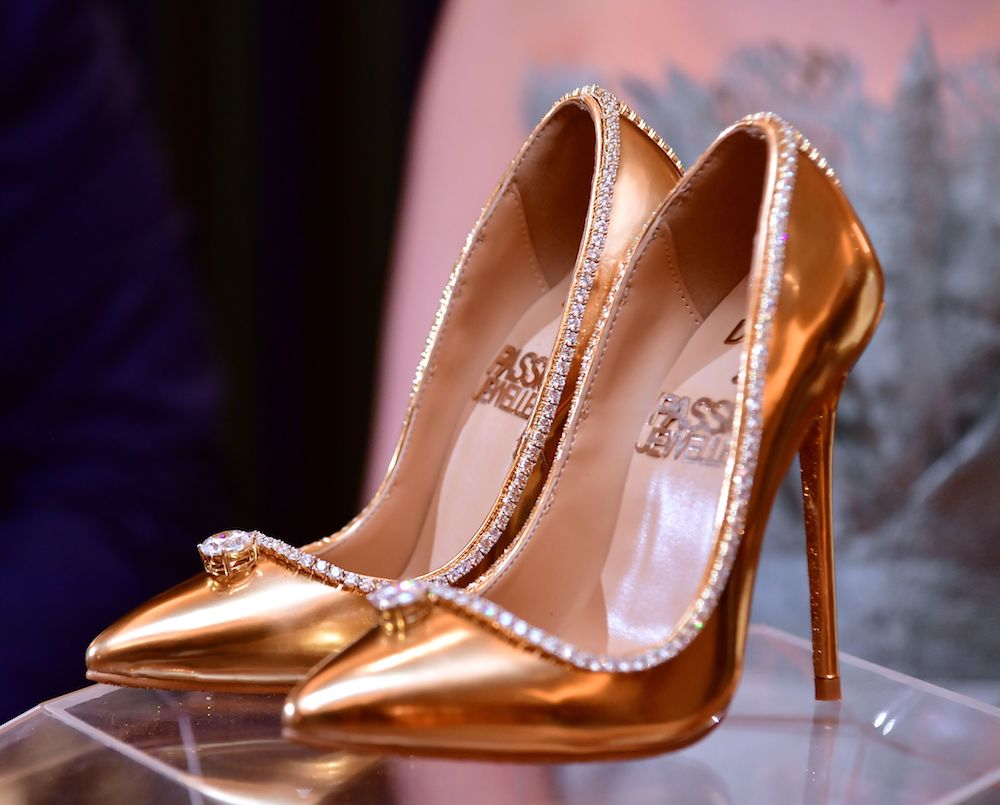 Jada Dubai took to Instagram to offer a closer look at these expensive babies.
But, let's be honest, this Twitter user said what we were all thinking.
We only wonder how long the shoes would take to break in.