The world's largest daiquiri was just created, and it obviously contains an insane amount of booze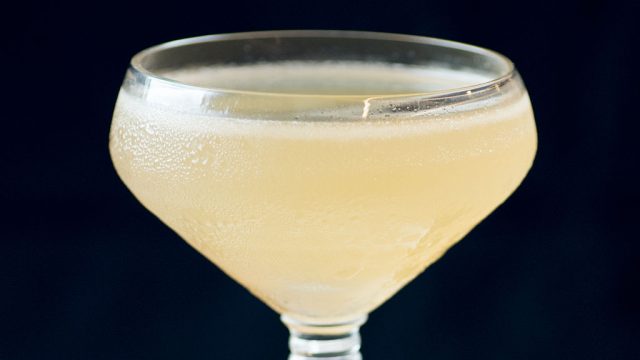 We don't need anyone's approval to discuss alcoholic beverages this early in the day, so let's get right into the world's largest daiquiri we spied at Eater and collectively drool over it with no shame whatsoever. Created by bartenders from Cleveland's Porco Lounge & Tiki Room, this colossal drink obviously contains an insane amount of alcohol. At 95 gallons, it's *almost* capable of completely soothing our post-election souls, but that slight shortcoming definitely wouldn't stop us from diving head-first into a huge glass of this record-breaking beverage.
It's like someone tossed a bazillion of those refreshing frozen popsicle cocktails into a blender, doused them in even more liquor and blended into oblivion. In reality, though, the daiquiri of our dreams used "simple syrup, fresh-squeezed lime juice, rum, ice, and four 1.5-gallon blenders." A mere 38 minutes later, the bartenders had filled a 100-gallon Tiki mug with daiquiri deliciousness.
And boy, do they look pleased with the results:
Quick, who's great at math? We need a quick cost comparison between catching a flight to Cleveland or buying all the ingredients and making this gargantuan bevvie ourselves.