This is how your beauty routine can help save millions of sea turtles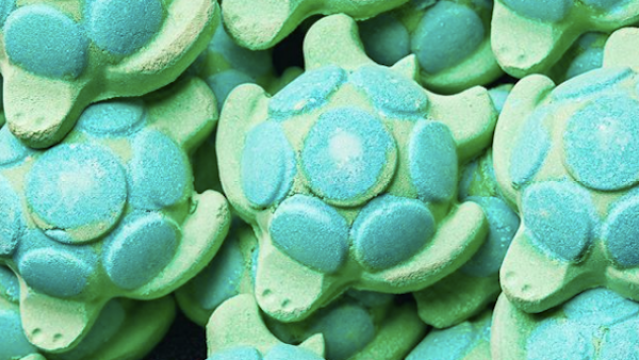 Now that beach season is in full swing, it's important to remember that we're not the only ones frolicking in the sea. Today happens to be World Oceans Day, making it the perfect time to think about ways beauty lovers can help save thousands of sea turtles and other marine life. Did you know that every year, over 1oo million sea creatures, including turtles, die due to plastic pollution? We can make the oceans a safer place just by making a few small changes in our beauty routine.
By educating ourselves on the ingredients and packaging materials in our favorite beauty products, we can make wiser decisions about what brands to support and what formulas to be on the lookout for. We all want our planet to be healthy and able to sustain life of all kinds, so if there are small changes we can make to help that, then it's imperative we do so. No one wants to contribute to the infuriating pollution problem our oceans are currently facing. We should care about the beauty of this lovely planet as much as we care about our own.
Luckily, there is lots of information out there these days and plenty of brands and products that are raising awareness for important environmental causes.
In honor of World Oceans Day, here's how your beauty routine can help save marine life.
It's worth the extra effort, we promise.
When it comes to environmentally conscious brands, no one is doing quite as much to raise awareness for important causes as Lush. Not only were they among the first to use biodegradable glitter in their products, but they also dedicate Charity Pots throughout the year to supporting small grassroots organizations fighting to advance and secure environmental rights, animal rights, and human rights. Lush also supports The Sea Change agency, which collects plastic and debris to save the turtles and other wildlife.
In honor of World Oceans Day, Lush is launching a Turtle Jelly Bomb.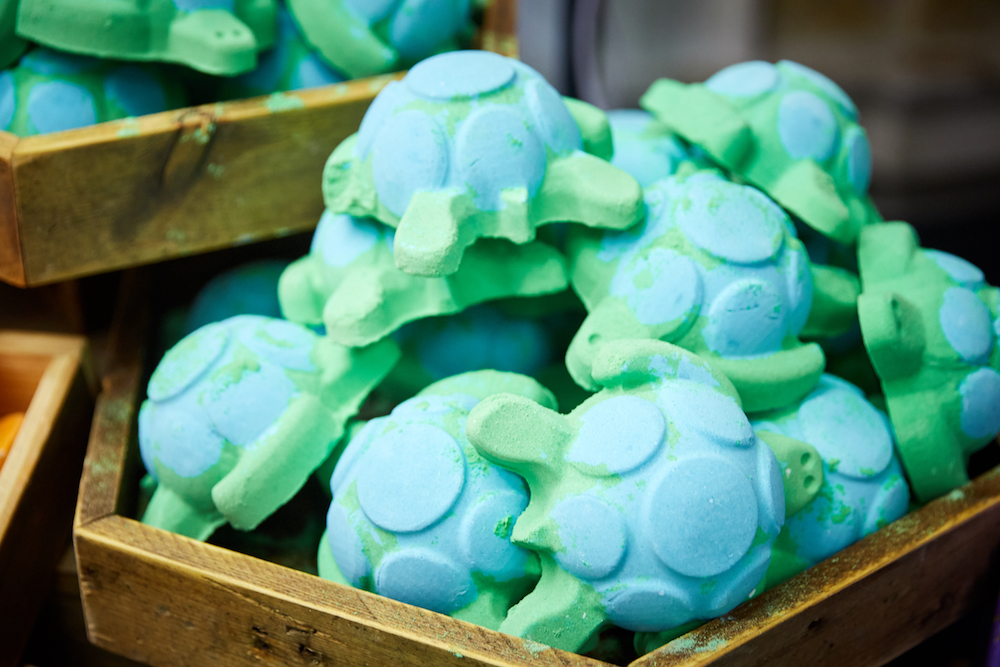 Its goal is to raise awareness of how we need to be mindful of the footprint we are leaving on the planet.
The Turtle Jelly Bomb is packed with fresh pine and smoky sandalwood and contains strings of agar seaweed that disperse in the tub as the bath bomb fizzes, which symbolize the plastic straws and other bits of ocean plastic that harm sea turtles and other marine life. You can buy it at Lush for $7.95.
https://www.instagram.com/p/BjxmS5xl8-Y
Another way to honor World Oceans Day is by eliminating or reducing the plastic beauty products we use.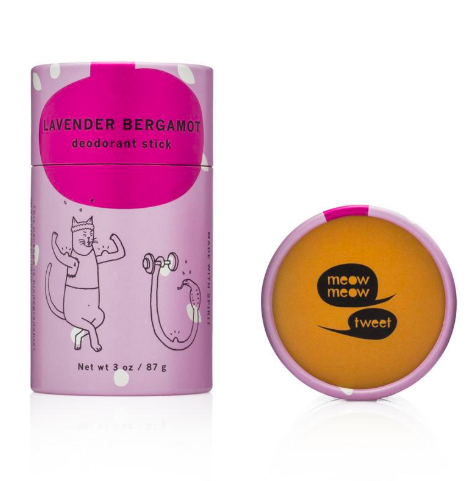 Unfortunately, most beauty products come in plastic containers, making this seem like a daunting task. Luckily, there are companies working to solve this problem. Brands like Lush sell many "naked" products without packaging, like solid shampoo bars. Other brands have come up with clever environmentally friendly alternatives.
Farmacy not only uses ingredients that are safe for the environment and our bodies, but it puts all of its products in recycled (and recyclable) glass containers. It also prints its labels on paper harvested from well-managed forests using soy ink. Other brands that use glass containers include Herbivore, Captain Blankenship, Meow Meow Tweet, and Tata Harper.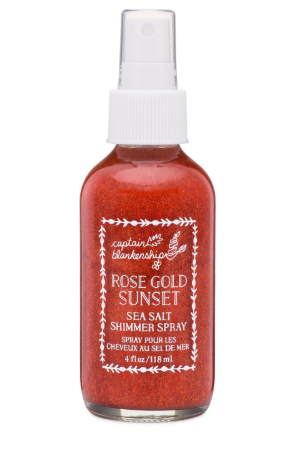 If you are using plastic containers, check out Garnier's Rinse, Recycle, Repeat campaign. Not only does it educate beauty lovers on how to properly recycle empties, but it provides a little trash can that you can fill up and mail in to be recycled for free. Brands like Kevin Murphy, Loli Beauty, and Alima Pure take it a step further by packaging their products in biodegradable plastic. There are so many brands helping to turn the tide and make sustainability a standard in the beauty industry.
Find out if your fave brand has a recycling program in place. Origins, for example, will take your beauty empties no matter what brand they're from. They then recycle or burn your beauty products for energy.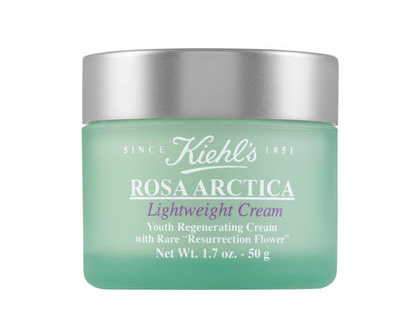 Kiehl's also has an in-store recycling program in place. All you need to do is bring your empties to the store, where you'll receive a stamp on a special card. Once you reach ten stamps, you get a free travel-sized product. Given how much we adore Kiehl's, it'll be easy as hell to hit that 10-stamp mark. MAC Cosmetics accepts empties as well, and for every six you turn in, you get a free lipstick. And if you bring five containers back to Lush, you get a free product. If that's not enough incentive to recycle, we don't know what is.
High-end, luxury beauty brands are also doing their part.
La Mer's Blue Heart Ocean Fund advocates for ocean protection through donations and awareness-raising initiatives, and by supporting ocean conservation projects.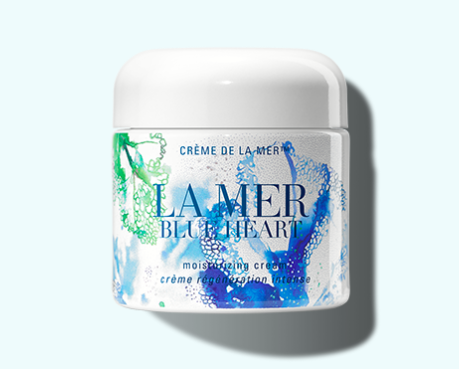 The Blue Heart Créme de la Mer moisturizer takes everything we love about the sea and harnesses its power to infuse the skin with sea-sourced nutrients. For those who can afford to splurge on this ultimate luxury moisturizer, why not use extra cash that for good?
Speaking of beach season, did you know that many sunscreens contain ingredients that are destructive to coral reefs? Oxybenzone and Octinoxate, two very common ingredients in many sunscreens contribute to coral bleaching. Luckily, we can turn to physical and mineral sunscreens to help solve this problem. Zinc is a powerful alternative to oxybenzone and octinoxate, and it's relatively easy to find.
Brands like Drunk Elephant, Avene, Coola, and La Roche-Posay are all ocean-safe. It's important that you read those labels!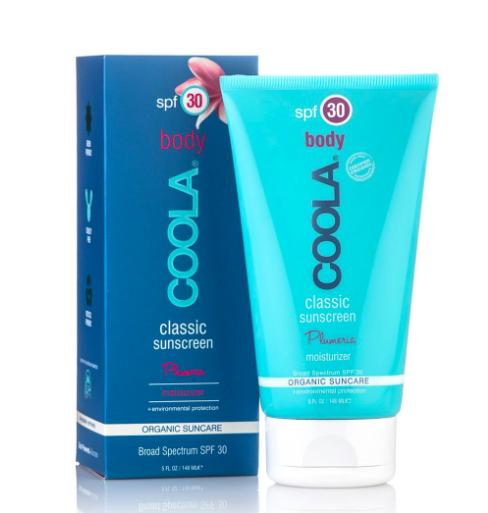 Once you start looking, you'll see how easy it is to be a little more conscious of the ingredients we use. There is just no need to use chemicals that will harm the ocean system, and we are so lucky to have high-quality, affordable alternatives.
One of the biggest trends of the past few years has been glitter makeup. It's everywhere – in our face masks, bath bombs, eyeshadows, and lipsticks. Traditional glitter is, unfortunately, terrible for the environment.  Many scientists have called for a ban on glitter, since glitter is a microplastic, and we already know how much damage plastic can do to the environment. And seeing as microbeads were recently banned for similar reasons, it wouldn't be surprising if glitter followed suit. Not only does it pollute the oceans, but if ingested it can kill sea turtles and other ocean life.
Lush was among the first brands to use biodegradable glitter in their products, and luckily many brands have followed suit.
 When looking for environmentally-safe glitter products, search for terms like "plant-based" and ingredients like eucalyptus and mica.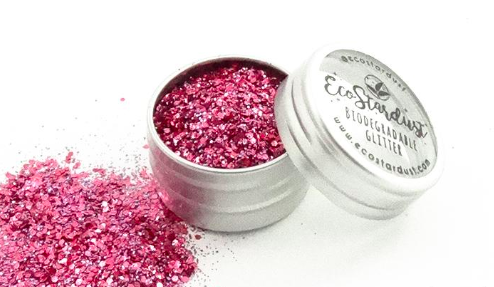 EcoStardust is dedicated to helping beauty lovers glitter-ify themselves without harming the oceans. Its glitter products are made from non-GMO eucalyptus trees and are biodegradable, vegan, and not tested on animals. You can slap them on your eyes, your lips or anywhere else you need a bit of a lift.
Avoid glitter cosmetics with polyethylene, polypropylene, polyethylene terephthalate, polymethyl methacrylate, and nylon. British brands like BioGlitz are also leading the charge, and it's definitely worth it to seek out that shine responsibly.
What better time than World Ocean Day to reflect on the little things we can do to help keep our earth safe and happy? There are so many easy and convenient ways to make a difference, there's no excuse to not do our parts.