While the world is marveling at Emma Roberts' pantsuit, we can't get enough of her ombre sunglasses
Fashion is a wonderful thing. But what is fashion without accessories? Emma Roberts arrived to the Chloé fashion show during Paris Fashion Week wearing a set of sunnies that caught our eye and won't let go! Don't get us wrong, the actress' floral Chloé pantsuit can certainly carry itself. But we think that Roberts' ombre sunglasses might be stealing the show!
Ombre sunglasses are certainly not a new trend. In fact, we've been wearing them since the 1970s. And the pair that Roberts is rocking gives us those vintage vibes with the warm tint and the skinny metal frames.
And like, yeah, the pantsuit is pretty cool too, we guess. But we're here to talk sunglasses, people!
Roberts is wearing Chloé's Carlina round frames in what looks to be "Transparent Peach" ($376). These sunglasses can be bought in several different ombre colors and metals to match your existing wardrobe.
https://www.instagram.com/p/BRI5_bvhzS7
And the round cut of these sunnies are super flattering on any face and have that vintage '70s look to them.
https://www.instagram.com/p/BRI0krvBLtC
But truthfully, we can't afford to spend almost $400 on sunglasses. We've got student loans to pay! So we set off on an online shopping adventure to find the perfect pair of ombre sunnies to fit our budget and our style.
This pair from Forever 21 meets our requirements. They have the ombre effect, metal frames, and a round shape. Plus they are only $7.90. We think we can handle that!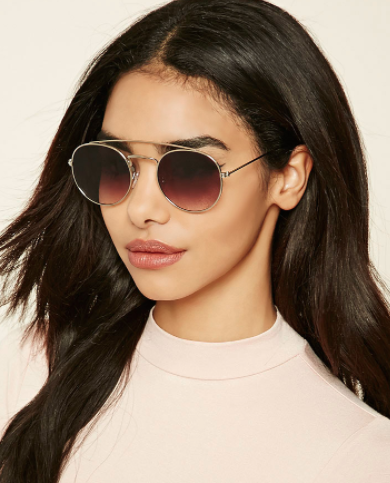 This pair of oversized vintage style sunglasses from Etsy seller GracedVestige are right up our ombre alley. The hexagonal shape screams '70s and the pink and blue lenses are giving us LIFE. These guys are only $10.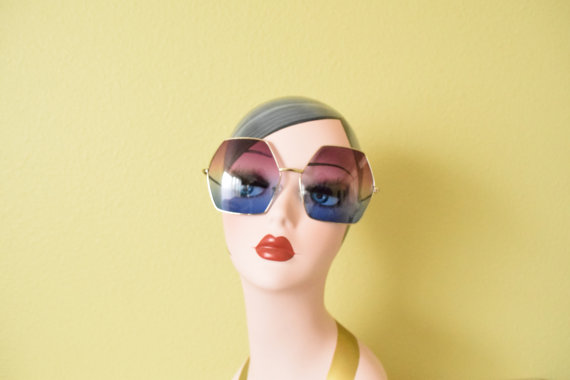 Torrid has a pair of pink ombre sunnies that have that classic round shape. They're perfect for those who dislike dark lenses and heavy frames. You can pick these up for $10.43.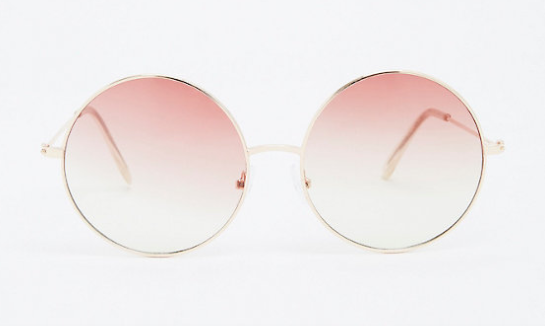 And finally, these Charlotte Russe sunglasses are probably the best Chloé dupes you can get ($6). They look exactly like the Carlinas Roberts is wearing in her Instagram picture, but cost a lot less.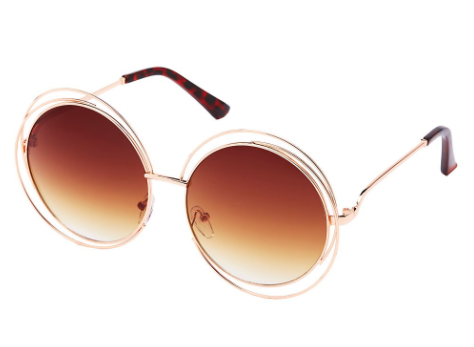 In the fashion world, history repeats itself all the time, meaning vintage is always in style. By wearing any of these vintage-inspired ombre sunglasses, you'll be adding a little old school pizzazz into your spring wardrobe. Remember, clothes are awesome, but accessories make them awesome-er!