The World Health Organization officially ruled that being transgender is not a mental illness, and it's about time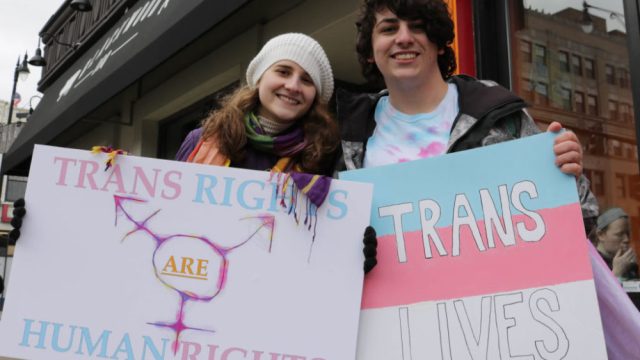 Although the transgender community faces near-constant challenges when it comes to securing basic human rights, small victories are being made every day. Most recently, the World Health Organization (WHO) officially announced that it will no longer classify transgender as a mental illness — and this is a major step forward.
HuffPost reports that on June 18th, WHO released a new version of International Statistical Classification of Diseases and Related Health Problems (ICD), which provides a "holistic look at every aspect of life that can affect health." One of the biggest changes in the ICD-11, which the WHO called "vastly improved," was the reclassification of "gender incongruence" — aka being transgender or genderqueer. While the ICD-10 categorized this condition as a mental health disorder, the update considers it a "sexual health condition."
In its press release about the change, the WHO explained that gender incongruence had been reclassified and not removed altogether because "while evidence is now clear that it is not a mental disorder, and indeed classifying it in this way can cause enormous stigma for people who are transgender, there remain significant health care needs that can best be met if the condition is coded under the ICD."
The Guardian notes that before these changes can take effect, U.N. member states must approve the new ICD at the World Health Assembly in Geneva, Switzerland in May 2019. If approved, the new classification will take effect on January 1st, 2022. France and Denmark, along with several other countries, have already adopted this new definition domestically. false
WHO is not the first organization to change the way it discusses trans and genderqueer identity. In 2012, the American Psychiatric Association reclassified "gender identity disorder" as "gender dysphoria," noting that discomfort with ones' assigned gender is what causes trans people distress and that transitioning is the treatment. In other words, coming out as trans can help relieve mental health issues.
Being trans or otherwise questioning your assigned gender is not a mental illness, period, and we're encouraged that one of the world's largest authorities on public health is recognizing this. We hope these changes ultimately lead to more understanding and acceptance.