16 stylish worksuits that will make getting dressed in the morning SO much easier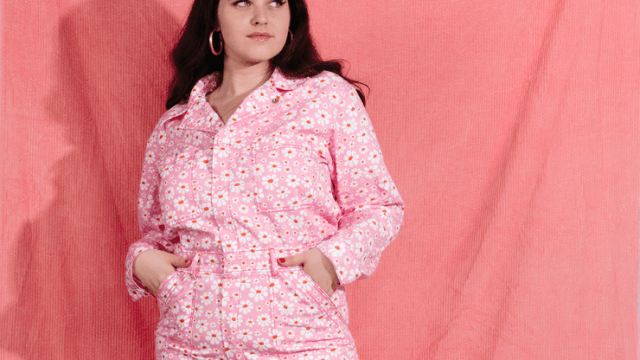 Call them what you want (utility jumpsuits, worksuits, boiler suits) but the fact of the matter—nay, the hill we'll die on—is that worksuits are a perfect piece of clothing. No other outfit is so easily constructed, so easily thrown on, and so effortlessly stylish than a simple worksuit. It's always onesie season in our neck of the woods, and, we're calling it, worksuits are the best way in.
Of course, we know what you're thinking. "What about a dress?" It's true—a dress is indeed also one piece of clothing that covers your entire body. But will a dress, any dress, ever be as cozy as a worksuit? A comfortable pair of pants and a comfortable top literally sewn together and handed to you? You know the answer.
We've compiled a list of 16 of our favorite jumpsuits/worksuits/boiler suits, from super affordable options starting at only $26, to ultra-luxe picks from the likes of Isabel Marant, for you to pick and choose from. Browse the list below and shop away. Trust us—you won't regret it.
1 Asos White Utility Jumpsuit
A crisp white jumpsuit is a statement piece all on its own.
2Big Bud Press Everyday Jumpsuit in Mustard Yellow
Available in every color of the rainbow, but we're currently crushing on this mustard yellow number.
3Caron Callahan Crawford Jumpsuit
We love how this can easily be dressed up with jewelry and a pair of heels.
4GAP Utility Jumpsuit in Tencel
Cuffed sleeves and a pair of sneakers make this an effortlessly cool outfit.
5 Ilana Kohn Tuck Coverall
This cropped jumpsuit will be calling your name come springtime.
6Shein Zip Up Elastic Waist Equipment Utility Jumpsuit
So chic—and only $26 (!).
7Nasty Gal Jean Genie Denim Jumpsuit
Oversized sleeves make this more interesting than any ol' denim jumpsuit.
8Nooworks Coveralls Blue Tiger
Go for an all-over animal print if you're feeling bold.
9 Zara Long Belted Jumpsuit
So versatile and easy to throw on.
10Revolve Jazmin Zip Up Jumpsuit
We love this jumpsuit paired with simple stilettos.
11 Isabel Marant Lashay Linen-Blend Jumpsuit
You can wear this Isabel Marant jumpsuit forever…so it's worth the splurge.
12 Topshop Denim Boilersuit
We're obsessed with the lining on the pockets of this Topshop one-piece.
13 Urban Outfitters Rosie Utility Jumpsuit
Worth everyone asking if you're a Glossier employee, tbh.
14 Wildfang Workwear Coverall
You can't go wrong with a classic army green print.
15 Nomia Utility Jumpsuit
So effortlessly chic.
16Blue Lazy Daisy Everyday Jumpsuit
Shake things up and opt for a floral jumpsuit, just because. Even better? It also comes in pink.