7 workout apps that ACTUALLY work and keep you motivated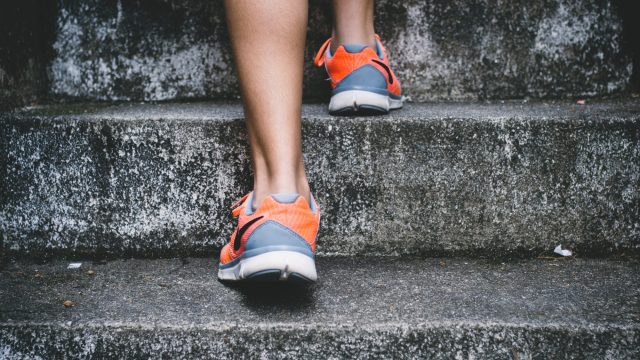 Anyone else tired of that nagging voice in their head telling you that you should work out more? It must not know how many tricks you've tried to commit to regular workouts. It's hard! Keeping new habits is as hard as breaking old ones. However, these workout apps that actually work at keeping you motivated can put you over the hump and keep you there.
If you have a hard time finding workout apps that motivate you to hit the gym (again) with renewed fervor and determination, trust us: You are totally not alone in the struggle.
But before you throw in the towel and accept that lethargic, frustrated version of yourself you see in the mirror, let us help you get back on the road to fitness with this roundup of kick-ass workout apps that work and help you to push yourself in the process.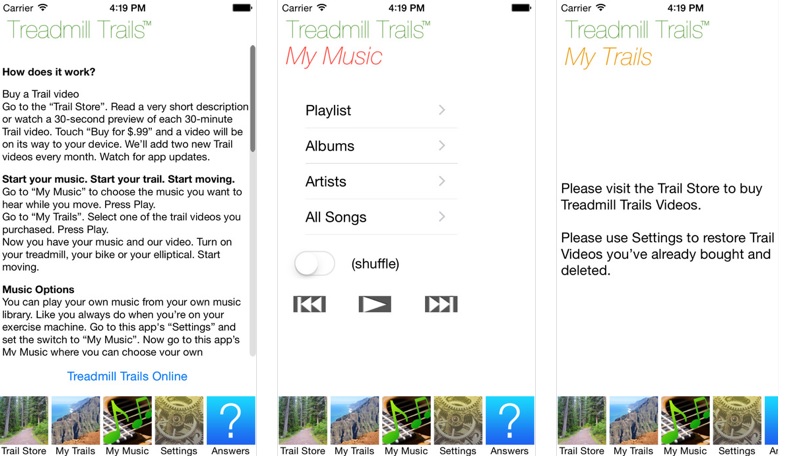 If your two left feet just can't handle the intensity of that "Uptown Funk" treadmill workout or you're just really bored with your elliptical routine, the Treadmill trails app transforms mundane workouts into virtual (albeit sweaty) strolls through trails in the Appalachian, Hawaii, national parks and more.
For 99 cents, users get access to a 30-minute silent trail video, but you can also play your own music in the background or listen to the narrated rhythm soundtracks in the app's "Trail Narration and Happy Rhythms" section.
Sure, this app sounds an awful lot like Tinder for the gym, but since the benefits of having a fitness buddy cannot be denied, we think it's worth a try.
For those of us who are strictly seeking kick-ass workout partners, the free Bvddy app will use your location, preferred workout methods and skill level to find matches. It even incorporates the right swipe to confirm workout buddies, allowing you the option to choose when, where and how you get your combined fitness on.
Free for iOS and Android users, this app helps you satisfy your philanthropic and fitness goals at the same time. For every mile you walk, run or bike, corporate sponsors will make financial donations on your behalf to the charity you choose from Charity Miles' listings, which includes over 40 organizations.
Sometimes, putting a little bit of money on the line is the only way we can finally commit to swapping our sloth tendencies for the beast mode mindset required to work out on a regular basis. Because we are not above accepting payment to exercise, we totally approve of the free Healthy Wage app.
By participating in challenges, users earn money for reaching their fitness goals. As Techlicious notes, the folks behind the app Healthy Wage appear to be extremely focused on enforcing its rules, making sure to emphasize the need for healthy fitness habits.
The health and wellness coaching app goes above and beyond by pairing people who have specific health conditions with coaches to create a personalized health program. The app provides access to nutritionists, mentors, therapists and other health experts who are trained to address more than 25 chronic conditions. It then imports the user's medical info into other fitness apps.
If you're the competitive type who is more motivated when you treat your workouts like a real-life video game, Fitocracy may be just what you need to keep you coming back for more exercises. Free for iOS and Android users, the app allows you to log points for completed workouts and gain achievements. Fitocracy also fosters a sense of community and also includes advice from fitness experts.
Also, we love the fact that Santa endorses this app.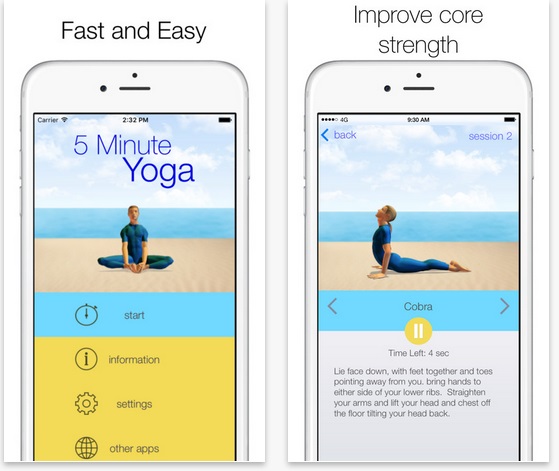 One of the most common excuses from people who can't stick to a workout routine is the lack of time. With the 5 Minute Yoga app, users can get in a few quick poses to shift into zen mode. A timer helps to keep you on track, but once you get into your yoga flow, don't be surprised if you suddenly find a few more minutes to dedicate to your workout.