Working at a department store on Black Friday was a lesson in survival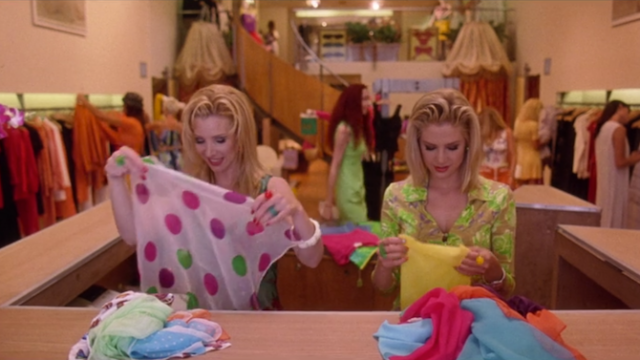 Friday, November 23rd, 2012 will forever go down in my personal history as Black Friday the 13th. It was Thanksgiving break during my sophomore year of college, and in typical broke college student fashion, I thought a seasonal retail job was the key to a dope discount and some extra cash. Little did I know that my stint as a commissioned sales associate in the women's shoe department of a mall department store would turn me off working in retail forever.
This is, of course, no shade to you brave seasonal retail working souls. I salute you. You deserve medals for your dedicated civic duty to expertly folded t-shirts and frantic moms with coupons. It took me all of one holiday season to realize I was not about that life. There were very special kinds of hell in the women's shoe department that day. Allow me to elaborate…
1The hours
I reported for duty at the most unholy hour of 6 a.m., when there was no sunlight to provide me with a ray of hope. There was not a cup of coffee strong enough to raise me from my post-turkey stupor as I stumbled through the department store's revolving doors in my all-black "uniform." While my family slept soundly back home, I was in the suburbs, dressed in my Elvira finest and standing in what the retail gods like to refer to as "the huddle." The huddle is a circle of faux camaraderie wherein sales associates are wrangled in the same area, and store managers reveal sales numbers from the previous day to encourage you to continue your commitment to capitalism.
2The competition
When you make a mere $8.25 an hour as a retail worker, being bumped up to commission feels like a gift (lies).
My stint as a commissioned sales associate meant I watched colleagues fight to the retail death. Black Friday was particularly venomous: After scaling a ladder to find the last size 7 pair of Uggs for a frazzled preteen who stumbled out of bed before sunrise, my 10 cent commission could be pulled out from under me by another sales associate if I wasn't vigilant enough.
3The music
There were only so many times I could hear Mariah Carey tell me that all she wants for Christmas is you. As someone who has been known to eagerly bust out some "Santa Baby" in the summer, hearing carols play on a loop during a 12-hour workday actually made me feel like Scrooge.
4The customers
Hell hath no fury like the mother of a teenage daughter with a coupon code.
During my 12 hours of wiping down toddler fingerprints from mirrors and gathering moist try-on stockings, I was also responsible for venturing into the gray stockroom and scaling shelves for pairs of shoes. Doorbuster hour — or 7 a.m. to 8 a.m. — was especially trying. For one hour, customers who were already daring enough to risk a stampede were rushing into my department, hoping to get a small percentage off of winter boots and trendy shoes. This meant shoes were haphazardly strewn around the store, and I had to face numerous threats of "Can I speak to a manager?" after delivering the tragic news that a customer's coupon expired mere minutes after a promotion ended. (Which always resulted in a stern reminder from a higher-up that "the customer is always right.")
That dark day ended with quarter-sized blisters on my feet after standing for hours on end, heightened anxiety after fearing a shoe box to my head would be how it all ends, and me, questioning what possesses any of us to go out in sub-zero weather and turn into Hunger Games contestants in the name of 30% off.
If you are one of the bold and the brave who will be responsible for keeping customers contained this Black Friday, thank you for all that you do.
But if you are one of those armed with expired coupons and a penchant for knocking over carefully folded clothing displays, you better learn to respect the employees trying to help you.