Fashion can empower you to become even more of a badass at work—this career coach says so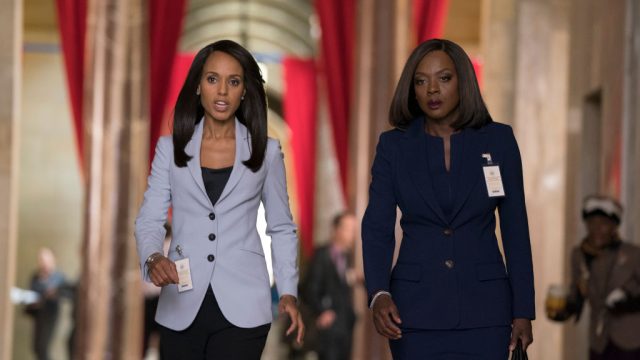 Women have been rocking it out in the boardroom and beyond since forever. But lately, there has been an especially large number of victories to celebrate. In the last couple of months, for example, plus-size fashion advocate Liz Muños was appointed CEO of Torrid, and Serena Williams fought fearlessly for an end to the sexism she's faced throughout her career in tennis. As we collectively swoon over women business leaders in a range of careers who provide inspiration for girls of all backgrounds, their work wardrobes may not be top of mind. But as Williams showed us when she wore a tutu on the court during the U.S. Open, what you wear at work can make an important statement.
But we're not Serena Williams, and neither are you (probably). So we spoke to Masharika Prejean Maddison—a former executive director, a career coach, and the founder of LightWell Coaching & Consulting in the Bay Area, who has done phenomenal work on diversity and inclusion in the workplace—to find out how us regular women can use fashion to empower ourselves at work.
HelloGiggles: How is your wardrobe strategy different from other career specialists?
Masharika Prejean Maddison: I have more of a capsule wardrobe these days. With fewer pieces that I mix and match, I create efficiency in the daily dressing process without sacrificing the fun.
HG: When you think of a woman power player, who comes to mind?
MPM: Michelle Obama!
HG: No argument there. How have her intentional fashion choices made a difference in how we think about power dynamics for women in the workplace?
MPM: I'm a fan of Michelle Obama's intentionality in pairing decisions. She can rock a J. Crew top or Target dress mixed with a high-end designer piece effortlessly. I love the no-nonsense manner in which she dresses—comfortable, classy, and current. I choose to believe that Michelle Obama only wears what she likes and she chooses to break implicit biases that all fashion trends are set by majority cultures. In choosing designers of color to style her, she's making a statement that talent can be as colorful as the palette used to style our former first lady.
HG: What does it mean to wear a power color?
MPM: I associate the clothing color that I wear with chakra alignment and/or spiritual practice. I'm very intentional about what color clothing I wear to call in energy—a term that I'd used interchangeably, in context, with power—into my physical space.
HG: Is red really a power color you should wear to work?
MPM: In terms of the chakras, red is connected to our roots and sense of groundedness. Anchoring on this interpretation of the color, I personally would be very likely to wear red to work to invoke (and exude) power.
HG: How do you define fashion?
MPM: I subscribe to Shiona Turini's definition of fashion: "Fashion is about storytelling through clothing; it's about the stories behind them and the ones you create around them. It's a cultural influence, backstory or intellectual touchpoint that you can trace back to what you're wearing. We use it to escape the mundane, to embrace and celebrate tradition. It's about a sense of history and pride and it embodies a greater sense of purpose than just a garment tossed on to cover bodies."
HG: What role does fashion play in the life of a woman with a successful career?
MPM: Regardless of the profession, fashion connotes a story about who we are and what we value. Fashion is highly subjective—both to the wearer and outside observer—and speaks volumes in defining someone's brand.
HG: When you think of a power player, what do you see?
MPM: I see a woman who is comfortable in her body and in her clothing. I see a woman who is an active listener and clear communicator. I see a woman who finds ease in making eye contact with people, though I also honor that in some cultures, eye contact is a sign of disrespect.
HG: How recent was your last professional fashion faux pas?
MPM: I was on a kick where I wore my Converse high tops to work daily. As much as I love them, wearing scuffed sneakers to work is a no-no in my book. My attempt to pull off the Ellen DeGeneres look was an epic fail!
HG: When would you recommend sacrificing comfort for fashion?
MPM: Never. Never. And never. If someone is uncomfortable, it's difficult to be your personal best. The attention becomes focused on everything but a heartfelt relationship to ourselves and others when we're uncomfortable in our clothing.
HG: What advice would you offer to women who are looking to make power plays in the workplace?
MPM: Simple pieces made of high quality will endure. Find pieces that you love—either newly purchased or via "second-love shops"—and let the clothing be a storyteller in ways that your words may not.