10 comfy items our editors are wearing while working from home
Most of us who work in traditional office settings are used to putting on a-cute-but-work-appropriate-outfit, doing our hair and maybe our makeup, and getting out the door to start our day. But now, because of efforts to limit the spread of coronavirus (COVID-19), our daily routine looks a lot different.
While we attempt to adjust to working from home or working remotely, just changing out of our pajamas in the morning can seem like a big feat (though our full-time-remote Senior News Editor, Caitlin White, says putting on pants is key to getting sh*t done). Instead of stressing out about what to wear, the editors here at HG HQ have been prioritizing comfort over everything as we dial-in to our team meetings and conference calls from our couches. These "quarantine cozies" are the comfiest items in our closets, and the items we've been living in while each of us gets used to our new, unfamiliar routines. From luxe leggings that feel like a second skin to cozy sweaters, loungewear sets, and slippers, these work-from-home clothes are our current uniforms.
Don't forget: Just the act of getting dressed in the morning can do wonders for your mental health, mindset, and productivity. With these cozy picks, you'll feel like you've barely left your snuggly pajamas. Now, seriously, put on some pants.
Comfortable work-from-home clothes you can shop:
1Lou & Grey Tweedy Hoodie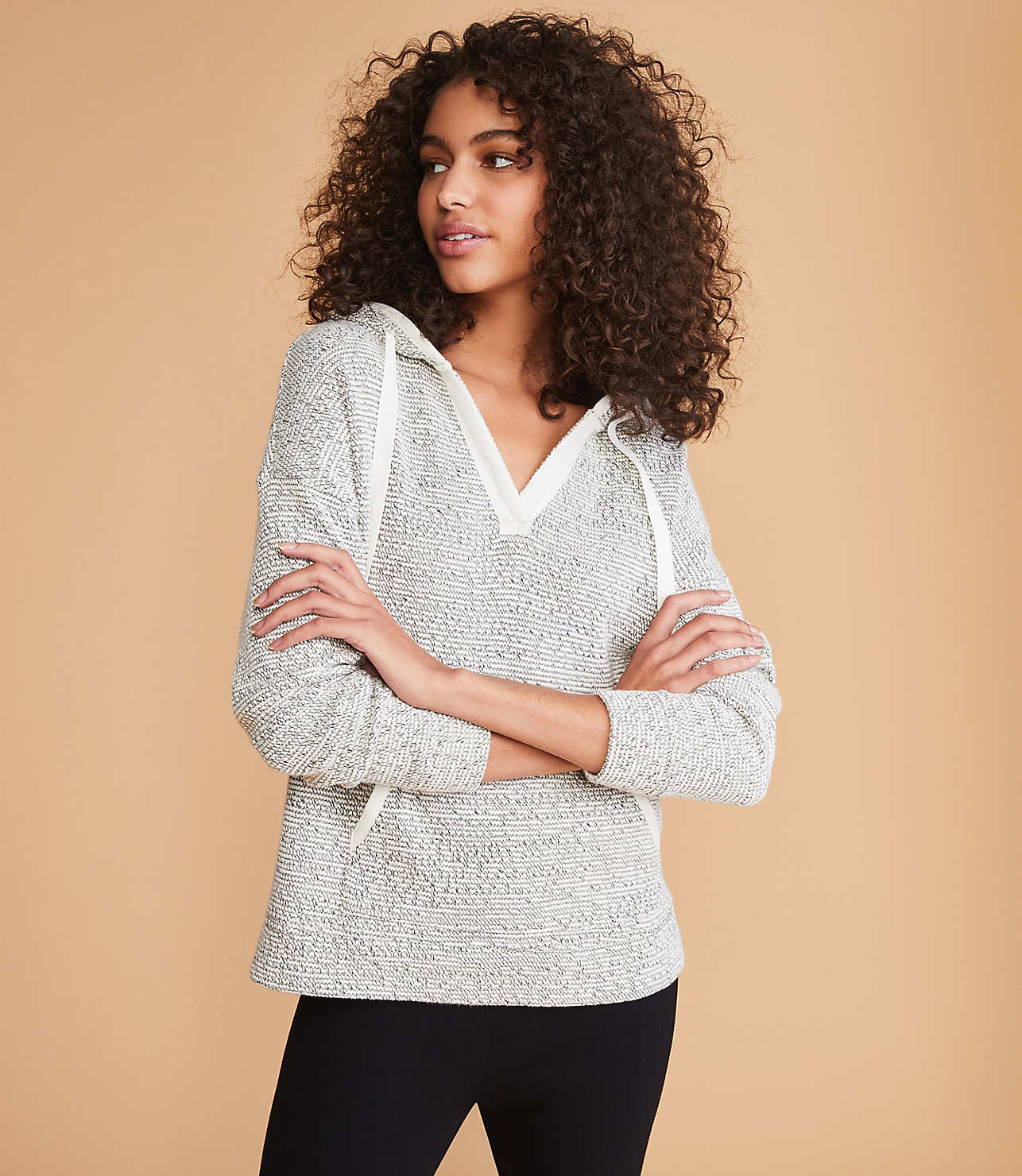 "Soft, lightweight, and just a tiny bit more sophisticated than my pile of hand-me-down cotton sweatshirts, this textured hoodie makes me feel comfortable yet presentable (you know, for those video conference calls) while keeping me the perfect temperature for working from my apartment. The bold tweed and cool trim detail adds just the right amount of class to an otherwise casual style, and makes the perfect complement to the growing stack of leggings and athletic shorts that I pair it with. I'd live in it anyways, but working from home is a good excuse to do so every day."—Mackenzie Dunn, SEO Writer
2Barefoot Dreams CozyChic Lite Island Cardigan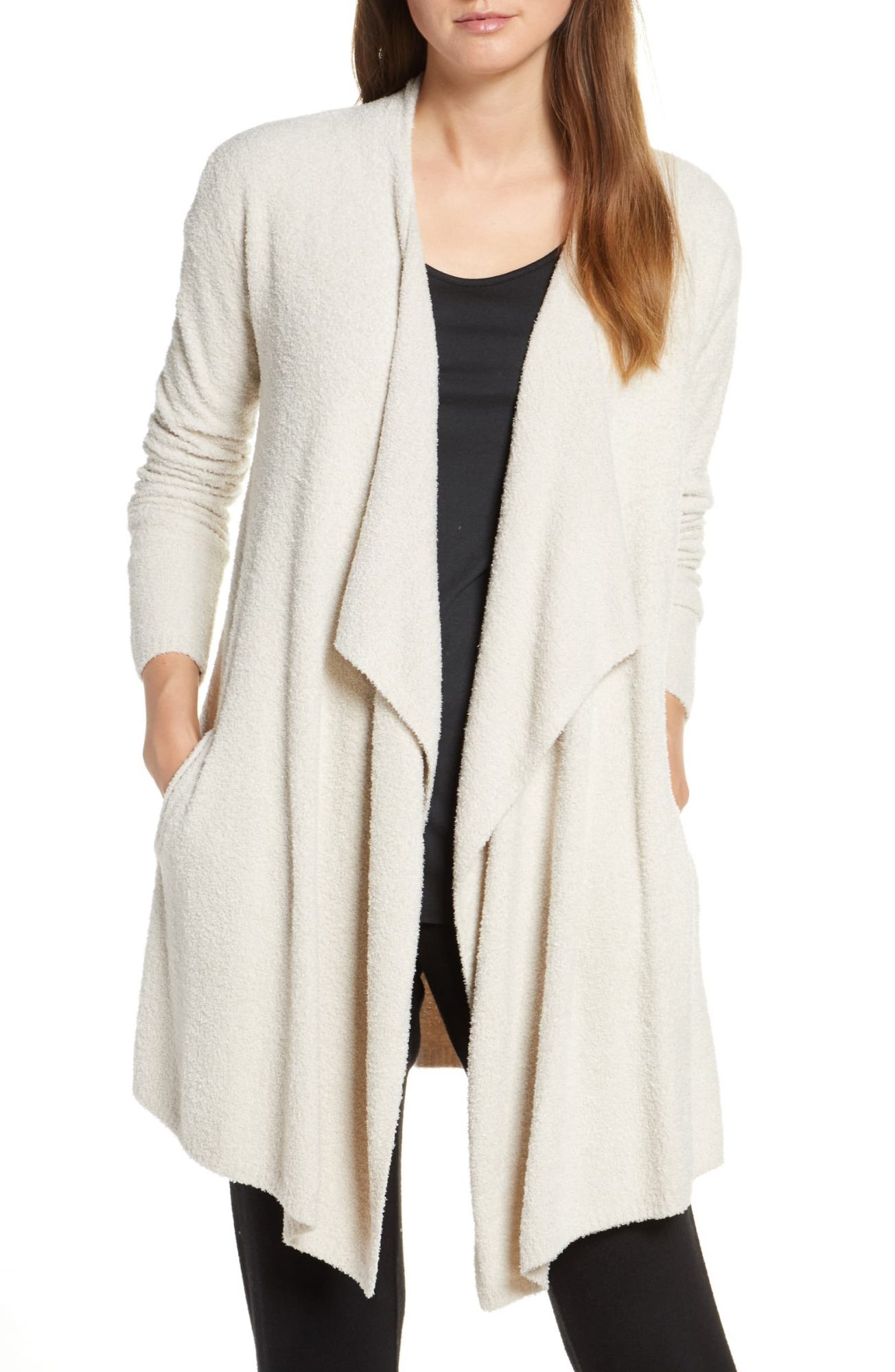 $56.18 (orig. $110)
Shop it
Nordstrom
"I got this cardigan for Christmas and it has been the staple piece in my work-from-home uniform ever since. It's the perfect weight to throw over a T-shirt, and it's super soft, making me feel like I'm wrapped in a cozy blanket. Since it's labeled as a cardigan instead of a sweatshirt or pajamas, I feel slightly more put-together and ready to tackle the day in comfort."—Claire Harmeyer, Assistant Editor
3Urban Outfitters Cozy Fleece Jogger Pant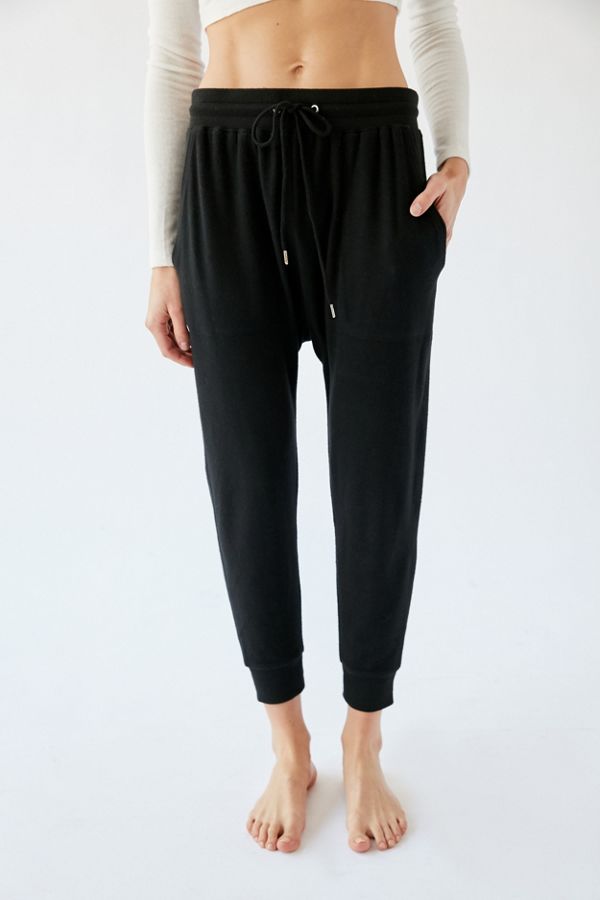 "I've had a slightly older version of these same sweatpants for years now and they've remained a constant in my loungewear wardrobe. They're super thin, but the material feels like the worn-down inside of a sweatshirt—the perfect recipe for a cozy, stay-inside-all-day item. And because I personally love a high waist in any situation, I like that there's a bit of extra room around the top so that I can hike them up and wear them with a crop top for a look I actually wouldn't mind being seen outside in either."—Morgan Noll, Editorial Assistant
4Nasty Gal Striped Sweater And Ruffle Shorts Lounge Set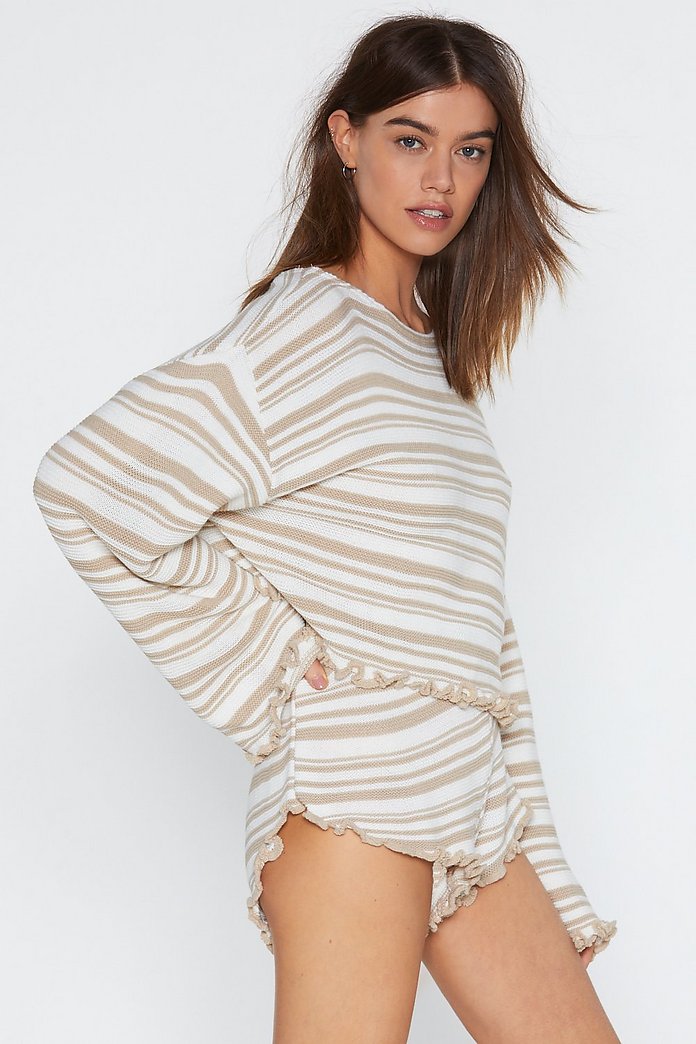 "Comfy, matching sets are the only thing giving me a semblance of being "put together" while working from home day after day. Nasty Gal is my favorite, because they have so many loungewear options, from joggers to off-the-shoulder sweaters to short sets, and they're all incredibly affordable."—Hayley Mason, Editorial Director
5Lululemon Align Jogger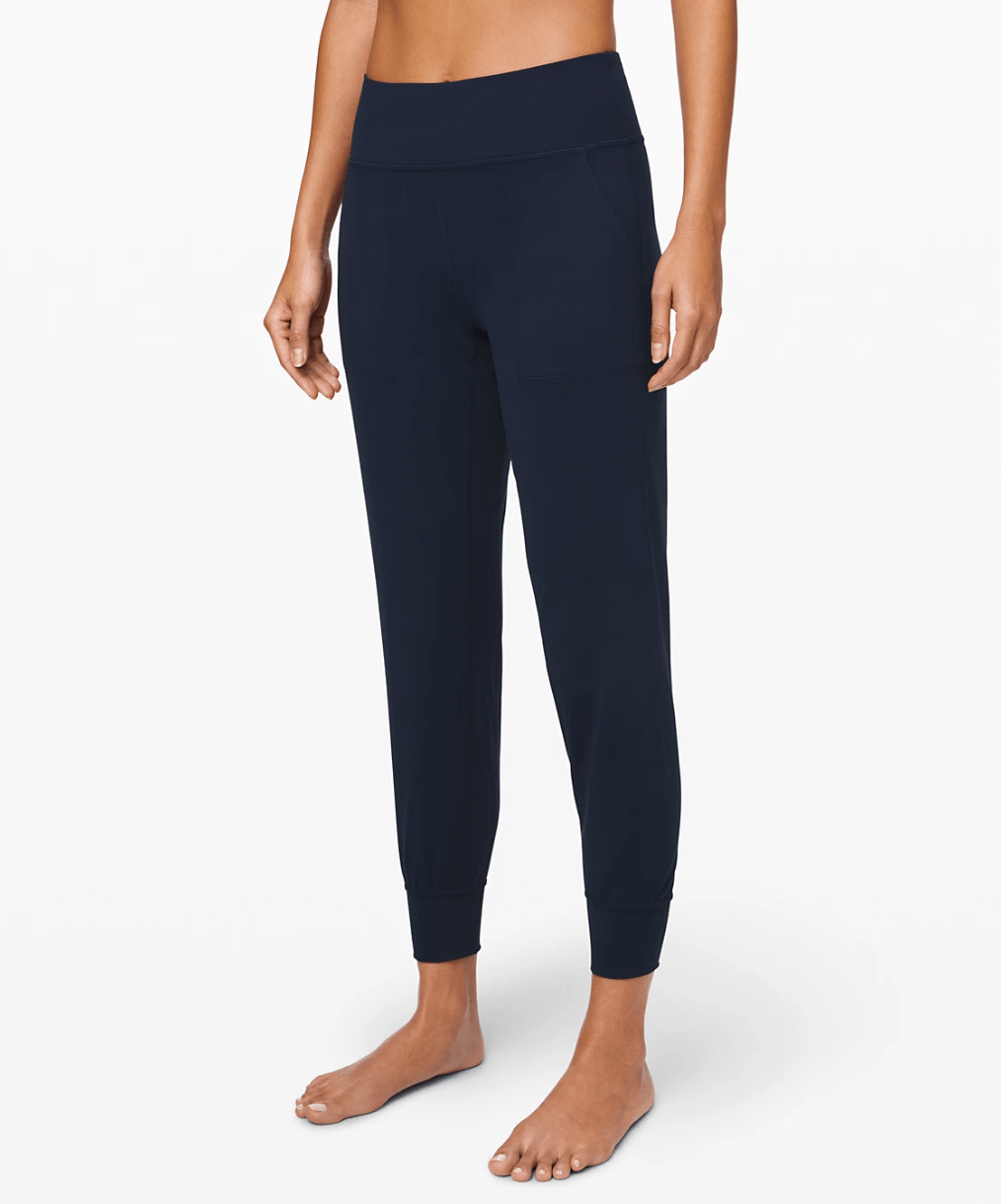 "These are the most comfortable pair of pants I own—hands down. They feel better than not wearing pants at all—like slipping your legs into a velvety and dreamy glove, except that the material doesn't make you feel super hot like others sometimes can. They're so comfy. I call them my No-Pants Pants. Not the most flattering, but they're my favorite piece of clothing I own." —Pia Velasco, Senior Fashion & Beauty Editor
6UGG Ansley Water Resistant Slipper
"I work from home full time (pre-social distancing!), and I've learned over the years not to stay in my cozy clothes all day, every day because it can make me feel sluggish. So while I may get up and put on my jeans and sweater, I'm almost always wearing this cozy pair of Ugg slippers. I got them as a Christmas gift from my mom, and they're so soft inside, but they have sturdy soles so you can face your day in them. I barely take them off—so much so that I accidentally wore them out to walk my dog once. (Okay more than once. Ahem, many times.)" —Caitlin White, News Editor
7Universal Standard Next-to-Naked Bodysuit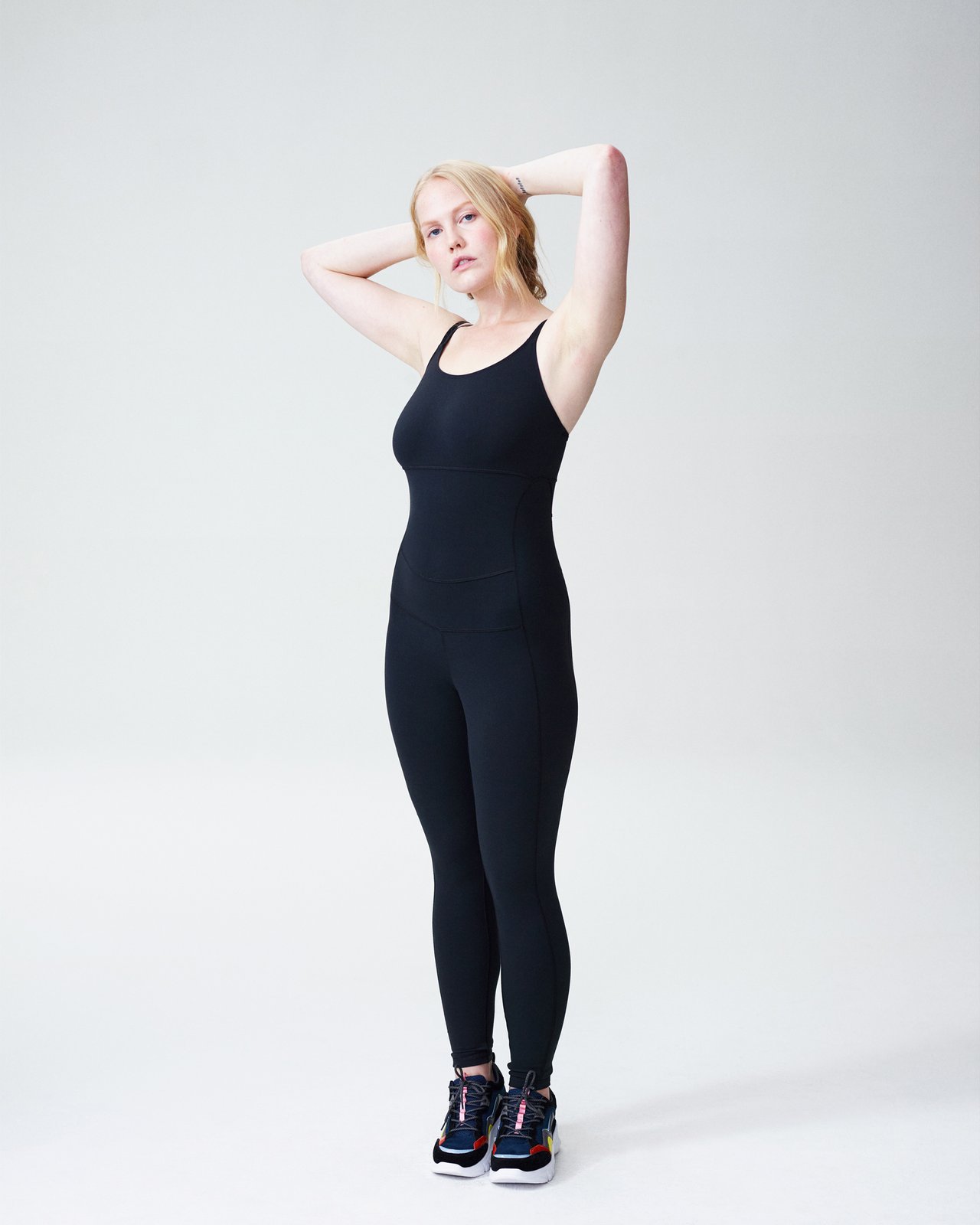 "I would describe the Universal Standard Next-to-Naked Bodysuit as the comforting, reassuring hug I need right now. Since working from home has become my permanent circumstance, and I already have way too many other things to worry about, the last thing I want to spend a thought on is what I'm wearing. That's why this bodysuit is so magic—I slip it on like a second skin, and BOOM, I have one giant pair of leggings reassuring me that while things may be crap, at least I'm cozy AF." —Kristin Magaldi, Features Editor.
8Lou & Grey's Signaturesoft Super Plush Sweatshirt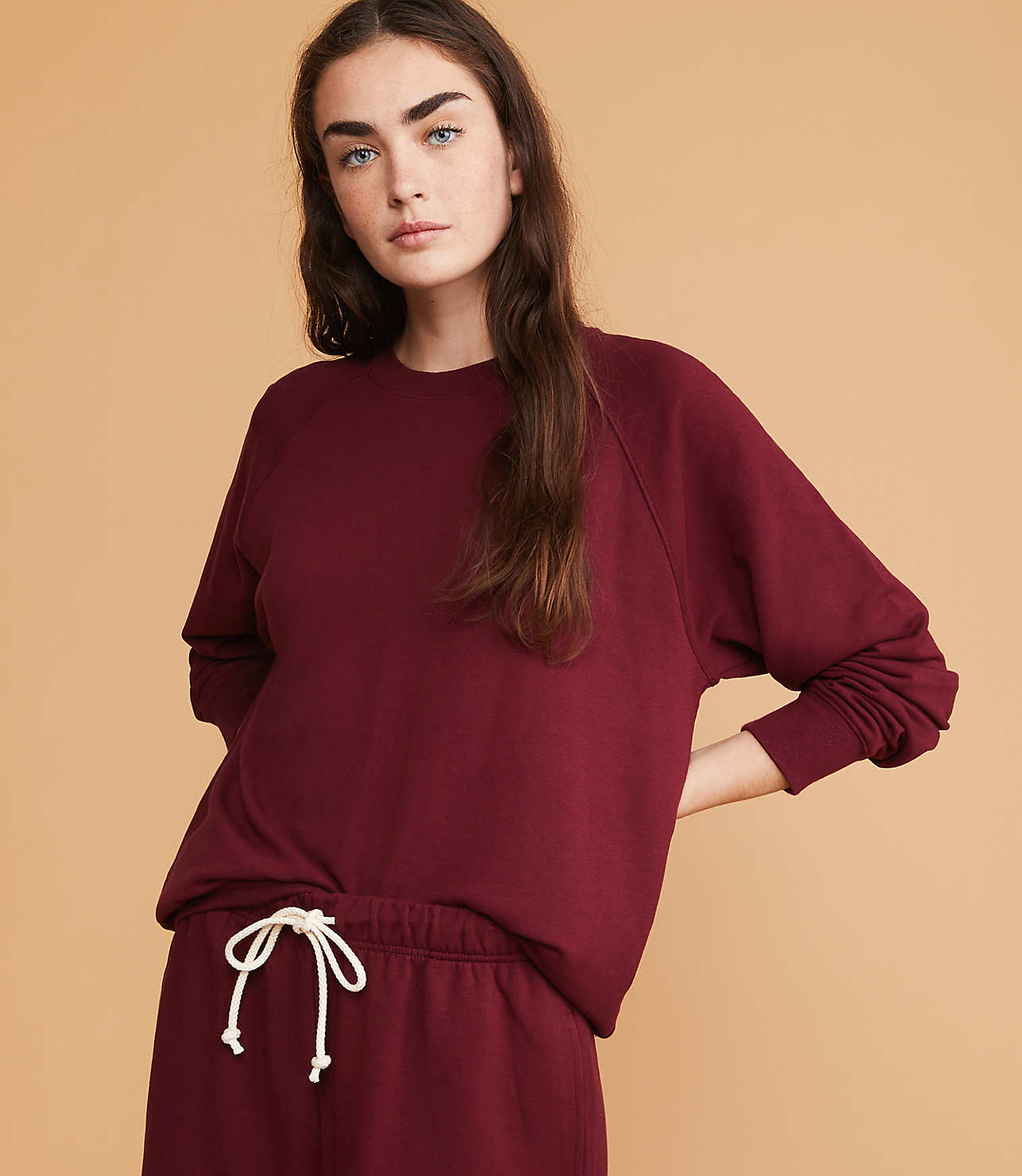 "My workwear outfit as of late has been feel-good sweaters (you know, the ones that have been worn in with love). My go-to? Lou & Grey's Signaturesoft Super Plush Sweatshirt. It's plushie, soft, and makes you feel like you're receiving a hug all day long (which is very needed right now)."—Raven Ishak, Senior Lifestyle Editor
9Girlfriend Collective High Waist 7/8 Leggings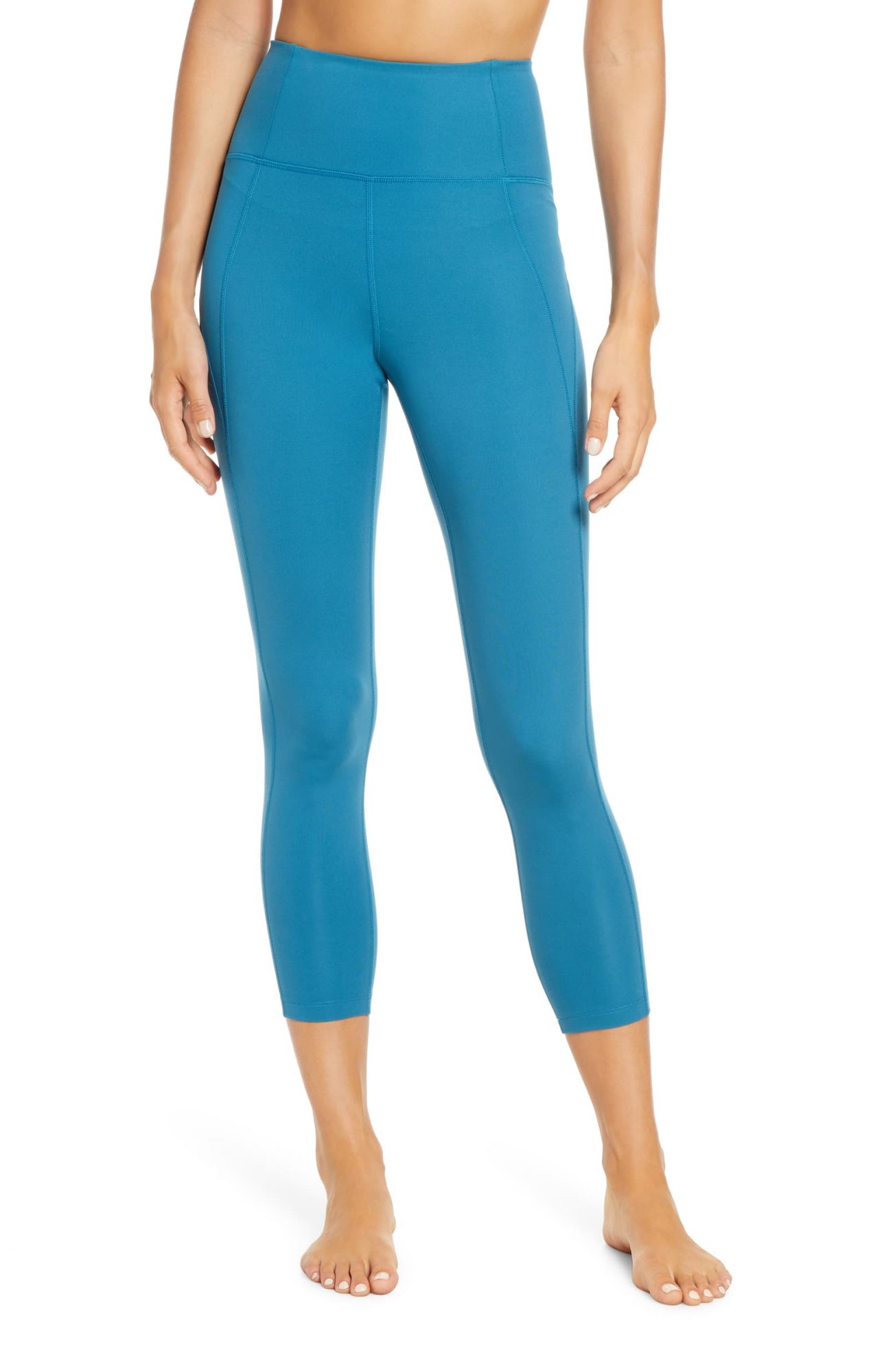 "I'm living entirely in leggings while working from home in hopes that it will inspire me to step away from my desk (read: my bed) and do yoga. These Girlfriend Collective leggings are so soft, with material that stretches but doesn't compress. The main selling point for me, though, was that the company uses certified fair labor practices and makes their materials from recycled water bottles. Girlfriend Collective also uses low-impact, non-toxic dyes, and its olive shade is so classic, I almost feel like I put on real pants. Almost!" —Danielle Fox, Social Media Manager
10Colsie Women's Jogger Pants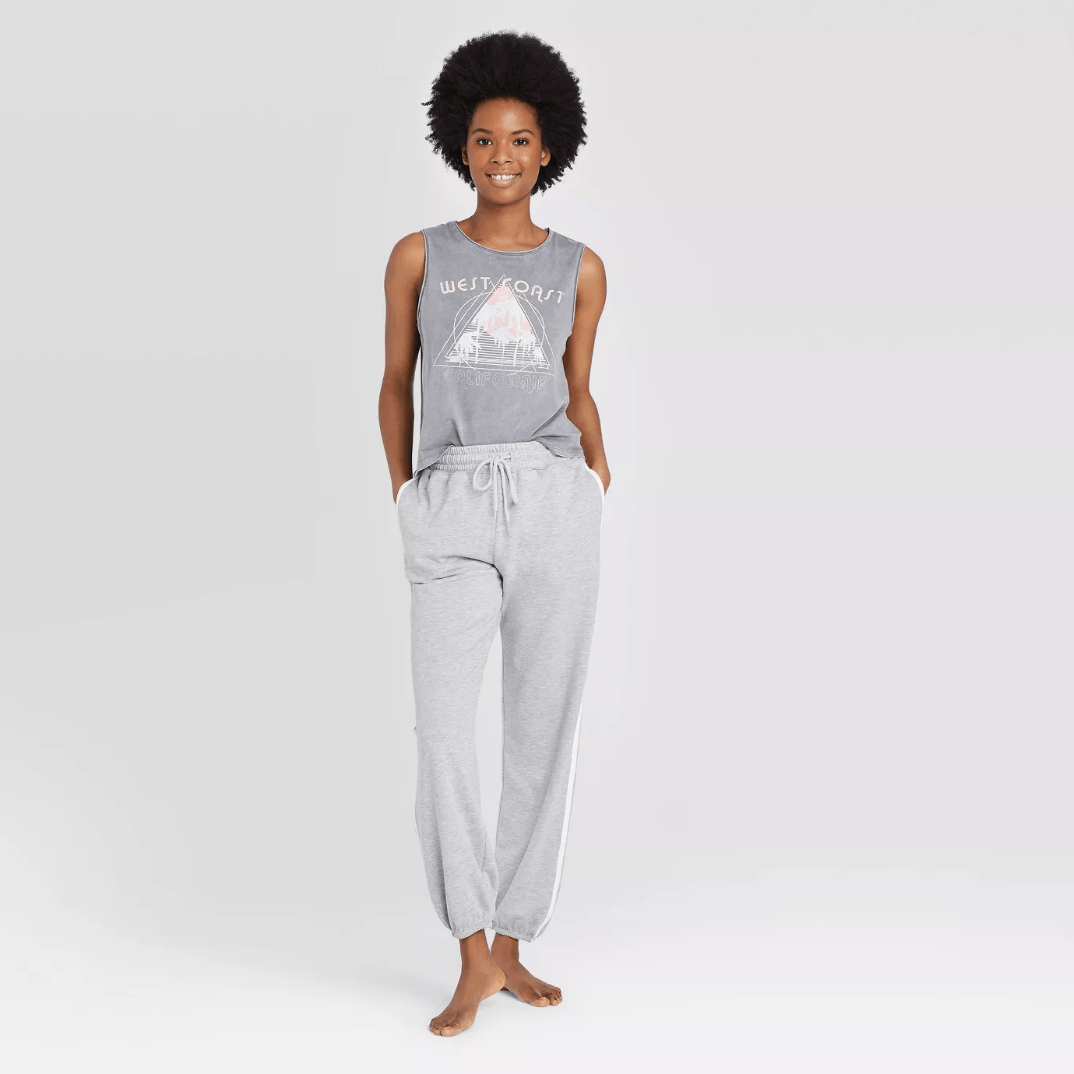 "These sweatpants from Target are the absolute comfiest. I wear them whenever I'm just hanging at home, but they're also cute enough that I can wear them in public without embarrassment if I need to run a quick errand or take the dog for a walk."—Rachel Simon, Deputy Editor