If you want to work from home, Amazon just added 5,000 jobs that will let you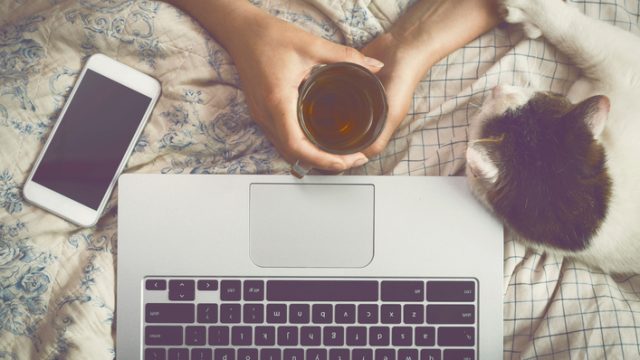 While you may order from Amazon frequently, you may not have ever considered working for the e-commerce Goliath. That could all change though, thanks to Amazon creating 5,000 jobs over the next year. What's even better is that you wouldn't have to relocate to work for Amazon, since these 5,000 jobs will be part-time, work-from-home positions. If you're looking for a flexible career, then Amazon just may have you covered — like they always do.
In a press release from Amazon, the Vice President for Worldwide Customer Service, Tom Weiland, said:
"There are lots of people who want or need a flexible job — whether they're a military spouse, a college student, or a parent — and we're happy to empower these talented people no matter where they happen to live."
Although Amazon's headquarters are located in Seattle, that means you could work for them no matter where you live.
Does anyone else have Fifth Harmony's "Work from Home" in their heads right now or is it just us?
https://www.youtube.com/watch?v=5GL9JoH4Sws?feature=oembed
Now, as for the work you would be doing, it would be in Amazon's virtual customer service department. And based on additional comments by Weiland, it sounds like Amazon is working to support military spouses and people who have served in the military specifically.
"We're finding that roles with Virtual Customer Service are particularly attractive to military spouses who want to continue working and parenting, even if their spouse is deployed or the family is relocated, as often happens with military families," Weiland said. "Wounded, injured, or ill military veterans and others with mobility challenges are also enjoying these opportunities to work from home with Amazon. Both active duty and retired service men and women support our country and we are happy to support them."
This focus on veterans and military families is commendable. So if you know of anyone in a military family looking for a new job, refer them to Amazon's career page — so they can start working from home for the company that always sends us goods to our homes.