I just graduated from college, and this is what I wear to work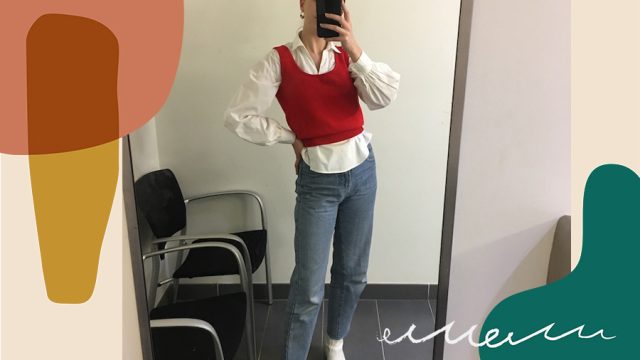 Welcome to Workwear Wardrobe, where we look at the outfits that women nation-wide are wearing for their jobs. We ask women to track their work clothes over a work-week and break down their style. 
This month, Morgan Noll, a 23-year-old who loves a thrifty find, walks us through her workweek. 
Occupation: Editorial Assistant at HelloGiggles
Industry: Media
Employment Status: Full-Time
Location: New York, NY
HelloGiggles: How do you describe your style?
Morgan Noll: I don't have one fixed style. I used to think that I needed to find a consistent style I liked to solidify my identity, but my expression feels way more authentic when I experiment with a range of different styles and get dressed according to how I'm feeling that day. That said, I'm probably most influenced by '70s or '90s fashion, depending on the day, combined with current fashion trends.
HG: What is your day-to-day work like as an editorial assistant?
MN: I always have a few timely tasks that I work on in the first half of each day, like covering news. Then, if nothing else comes up, the second half of the day is typically reserved for working on longer-term stories or projects that require more research, sourcing, and writing time. Throughout the week I'll also have meetings, interviews with sources, and different work-related events on the calendar.
HG: How do you put together your workwear outfits?
MN: I don't buy any clothes that are solely intended for work, so most of my work outfits are made up of pieces that I would also wear outside of the office, just styled differently. Working in the magazine industry is a privilege because I have the freedom to be a bit more expressive in the way I dress than if I had a traditional corporate job.
HG: What's the most important thing you factor in when buying clothes?
MN: Probably gut reaction. I'm bad at buying basics because I get way more joy from purchasing unique items that I really love and am instantly excited about. But aside from that, the main thing I factor in is price. I do most of my shopping at secondhand stores and I rarely spend more than $30 on any single item, unless it's something more substantial like a pair of shoes or a coat.
Monday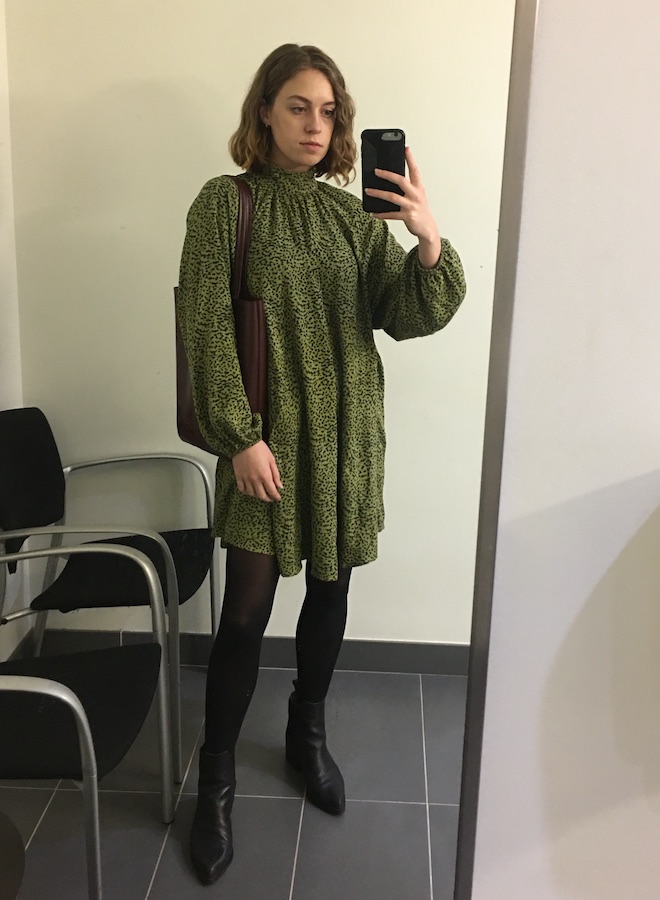 The day ahead: Our team was up late covering an awards show on Sunday night, so this was an extra-sleepy morning. I tried to combat how tired I felt by dressing a little nicer with an outfit that was still easy to put together. Otherwise, I had a pretty regular schedule for the day, helping with timely stories and finishing up a longer piece I've been working on.
What Morgan's wearing: An H&M dress, black tights, black booties, and a dark brown work tote.
Shop similar styles:
1H&M Wide-Cut Dress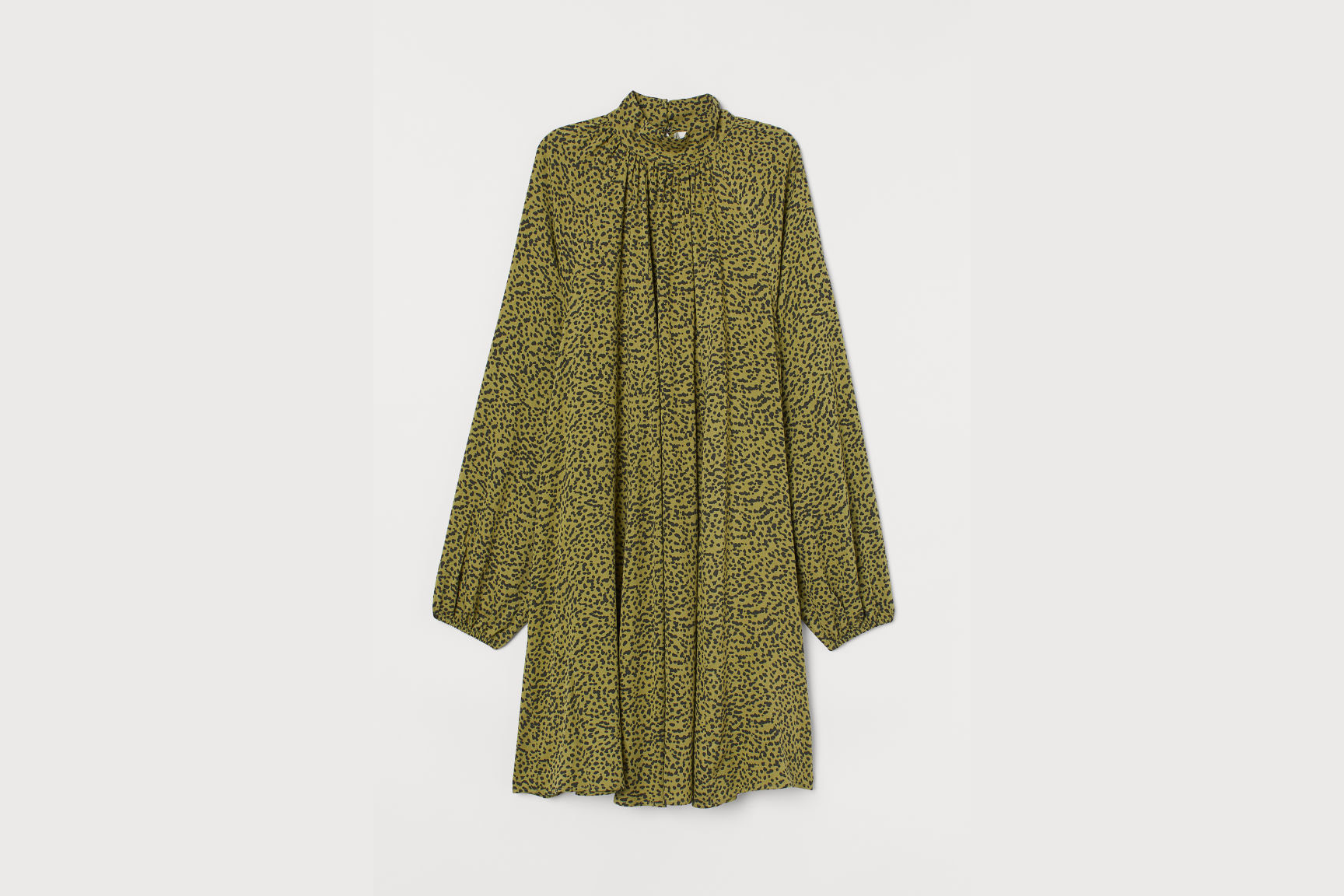 2Enzo Angiolini Mabbin Block Heel Bootie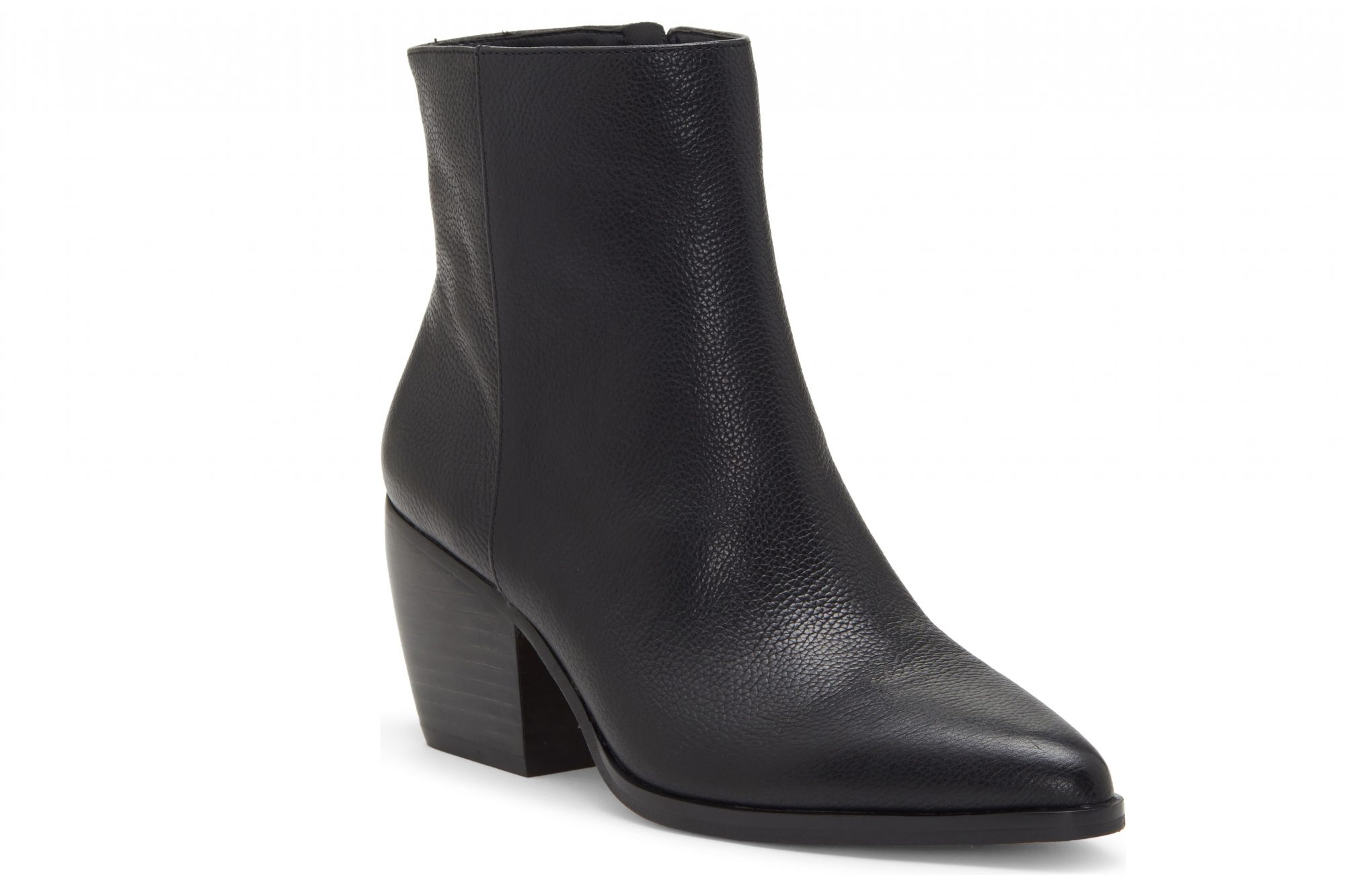 $69.48 (orig. 138.95)
Shop it
Available at Nordstrom
3Universal Thread Magnetic Closure Tote Bag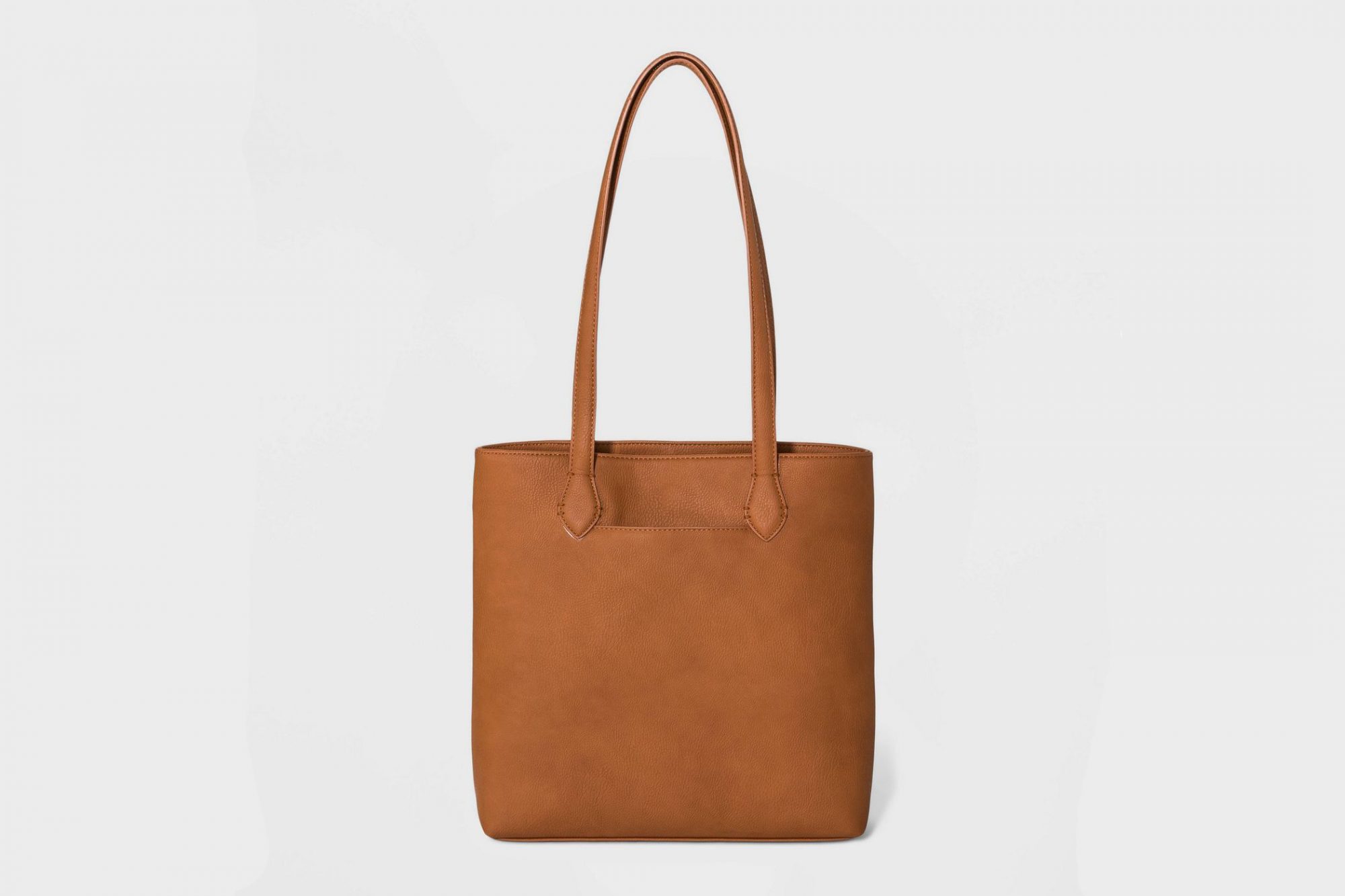 Tuesday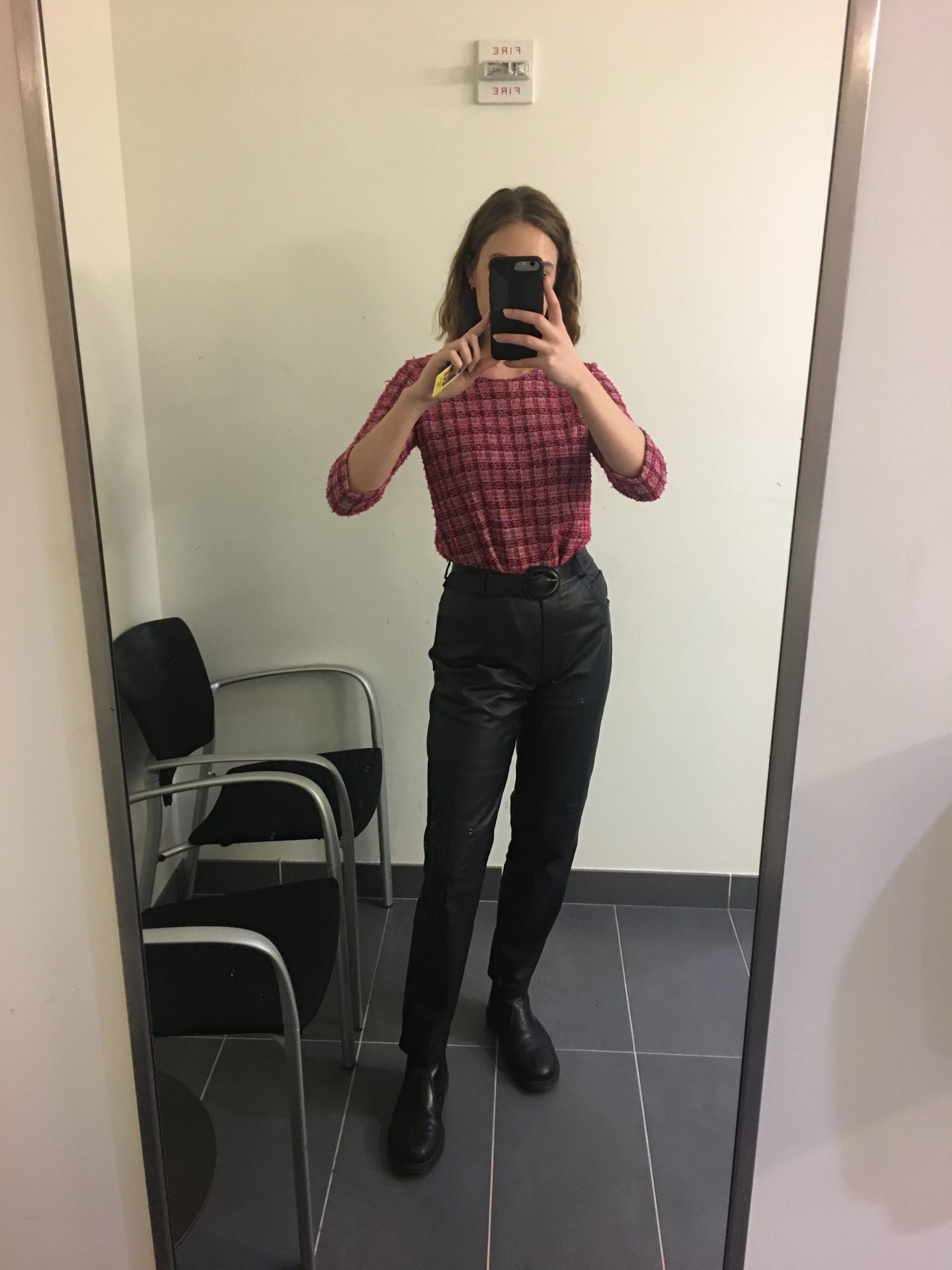 The day ahead: Between phone interviews, reaching out to sources, and meetings, I had a lot to get done in the office today, so I wanted to wear something that made me feel cool and powerful so I could just go in and get shit done.
What Morgan's wearing: A pink tweed shirt, vintage black leather pants, a vintage black belt (stolen from her mom's closet), and Dr. Martens black Chelsea boots.
Shop similar styles: 
1J.O.A. Faux Leather Crop Pants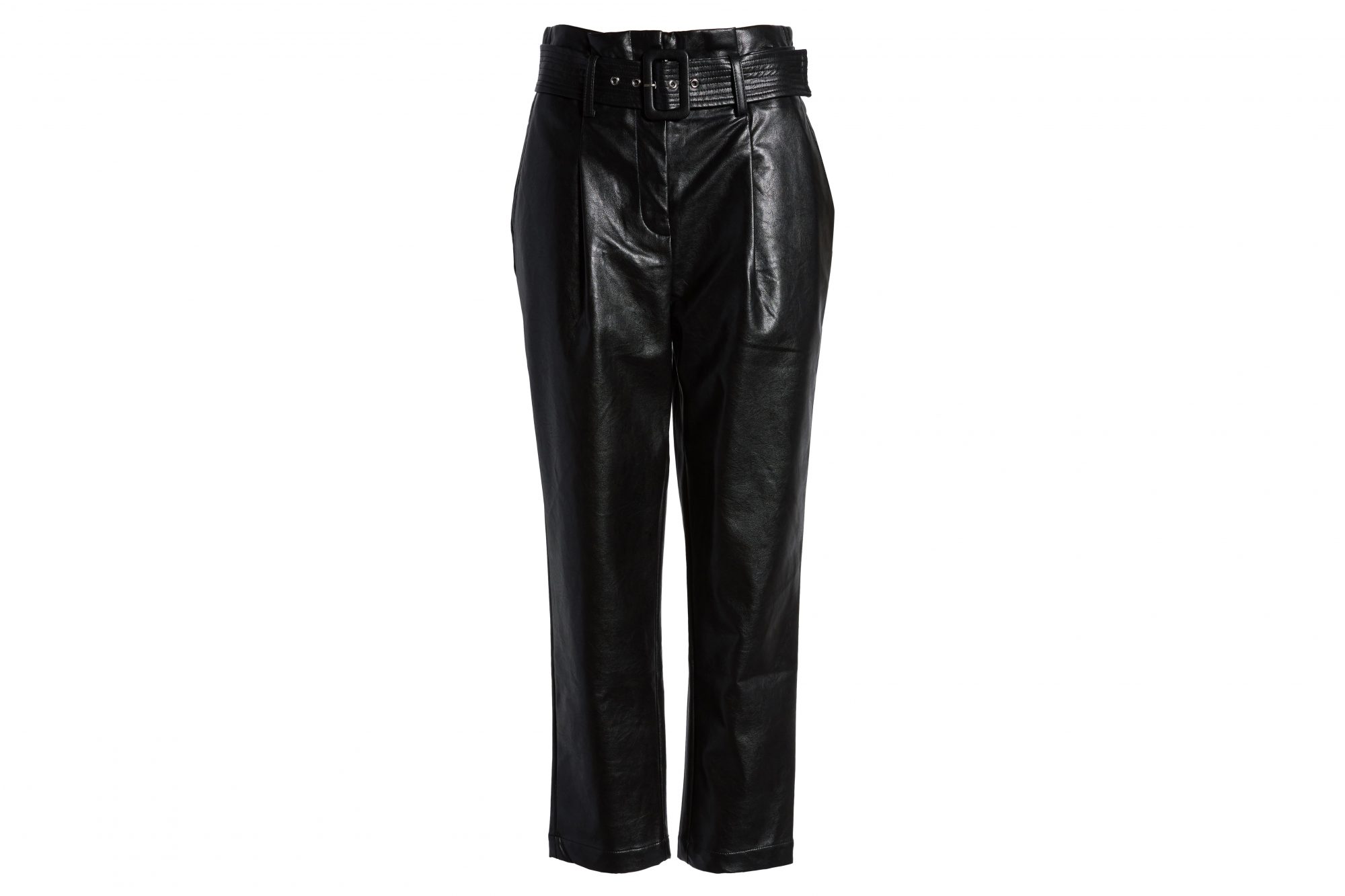 $52,80 (orig. $88)
Shop it
Available at Nordstrom
2Melloday Structured Tweed Top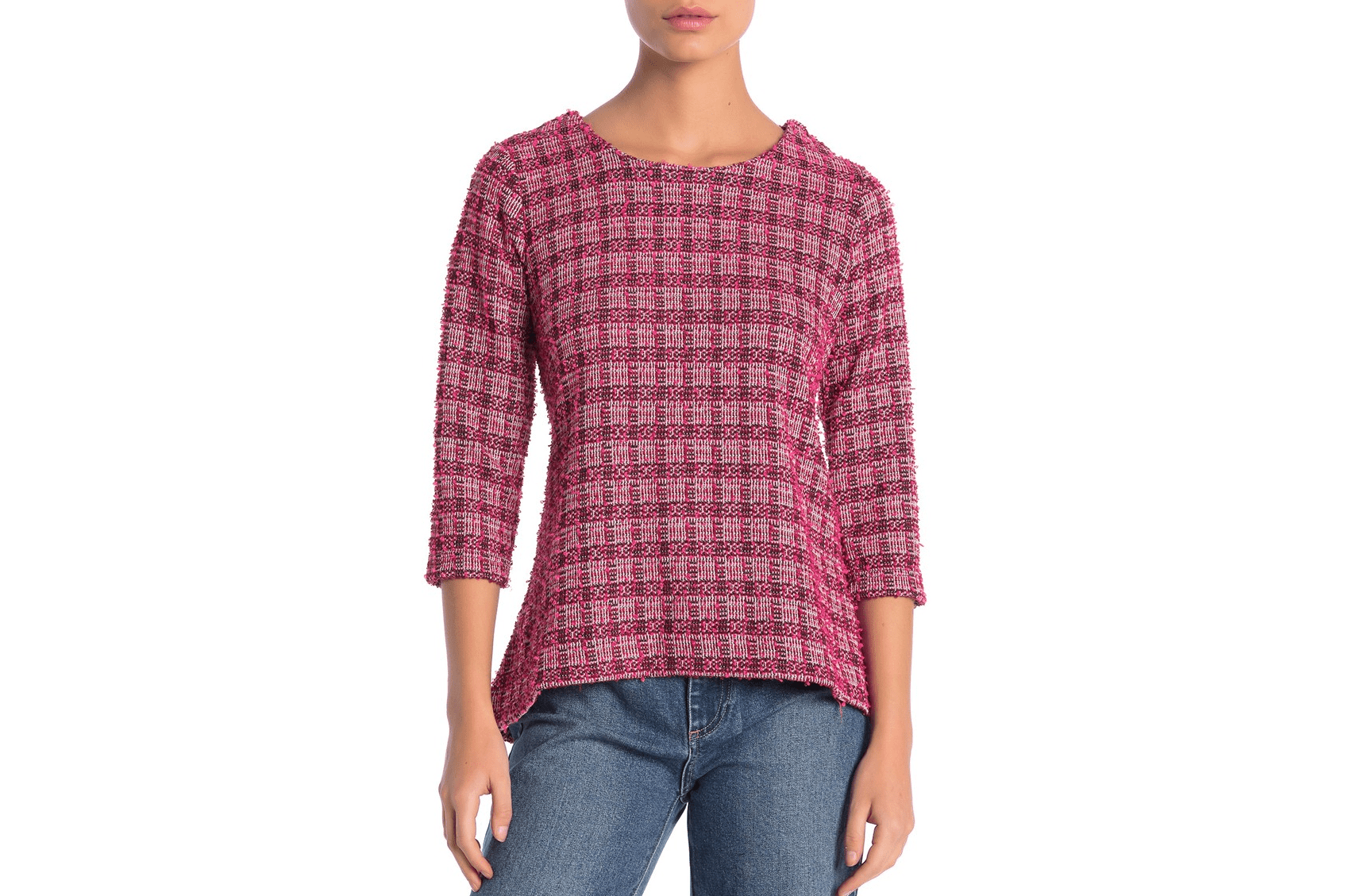 $17.53 (orig. $26.97)
Shop it
Available at Nordstrom Rack
3Dr. Martens 2967 Chelsea Boot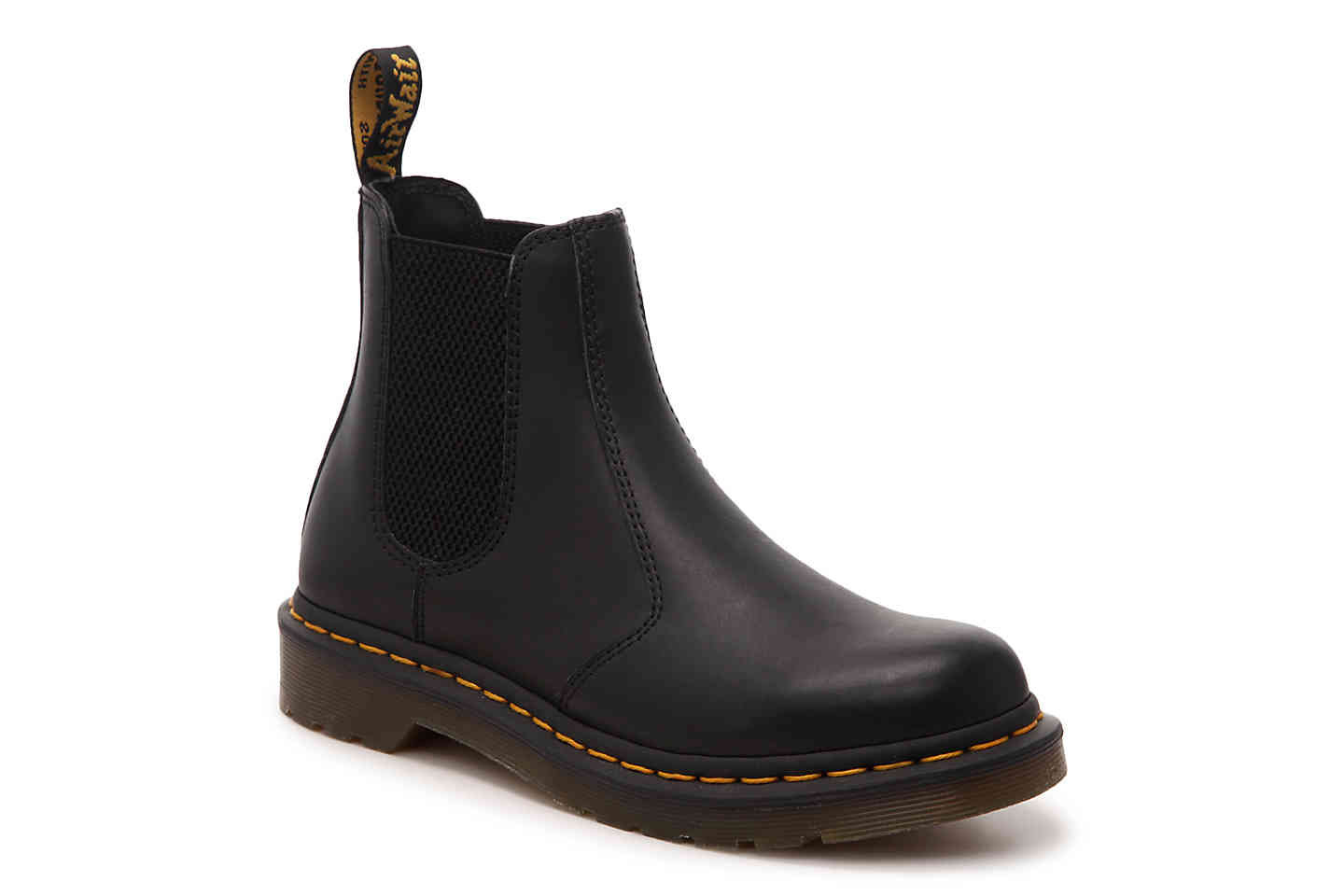 Wednesday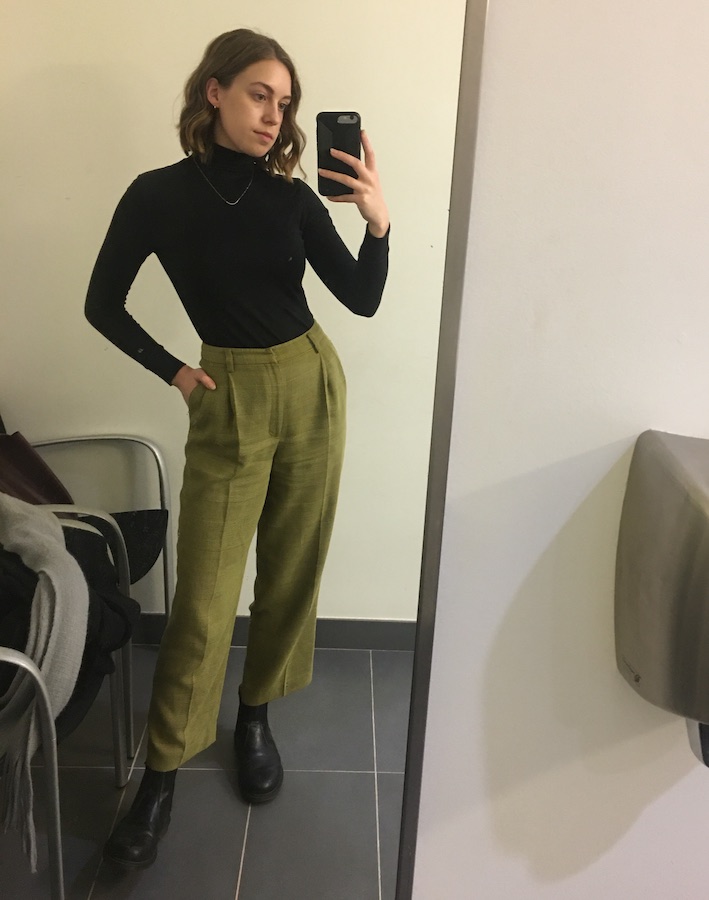 The day ahead: My day started earlier than normal with a workout class at 8 a.m. so I had to pack my work outfit to change into later. I also had to run to a movie screening later in the day, so I wanted to wear something comfortable and easy to get around in, which is why I went with my trusty Docs.
What Morgan's wearing: A black turtleneck shirt, vintage Ellen Tracy green plaid pants, a small gold necklace, and Dr. Martens black Chelsea boots.
Shop similar items: 
1English Factory Semi Flare Pants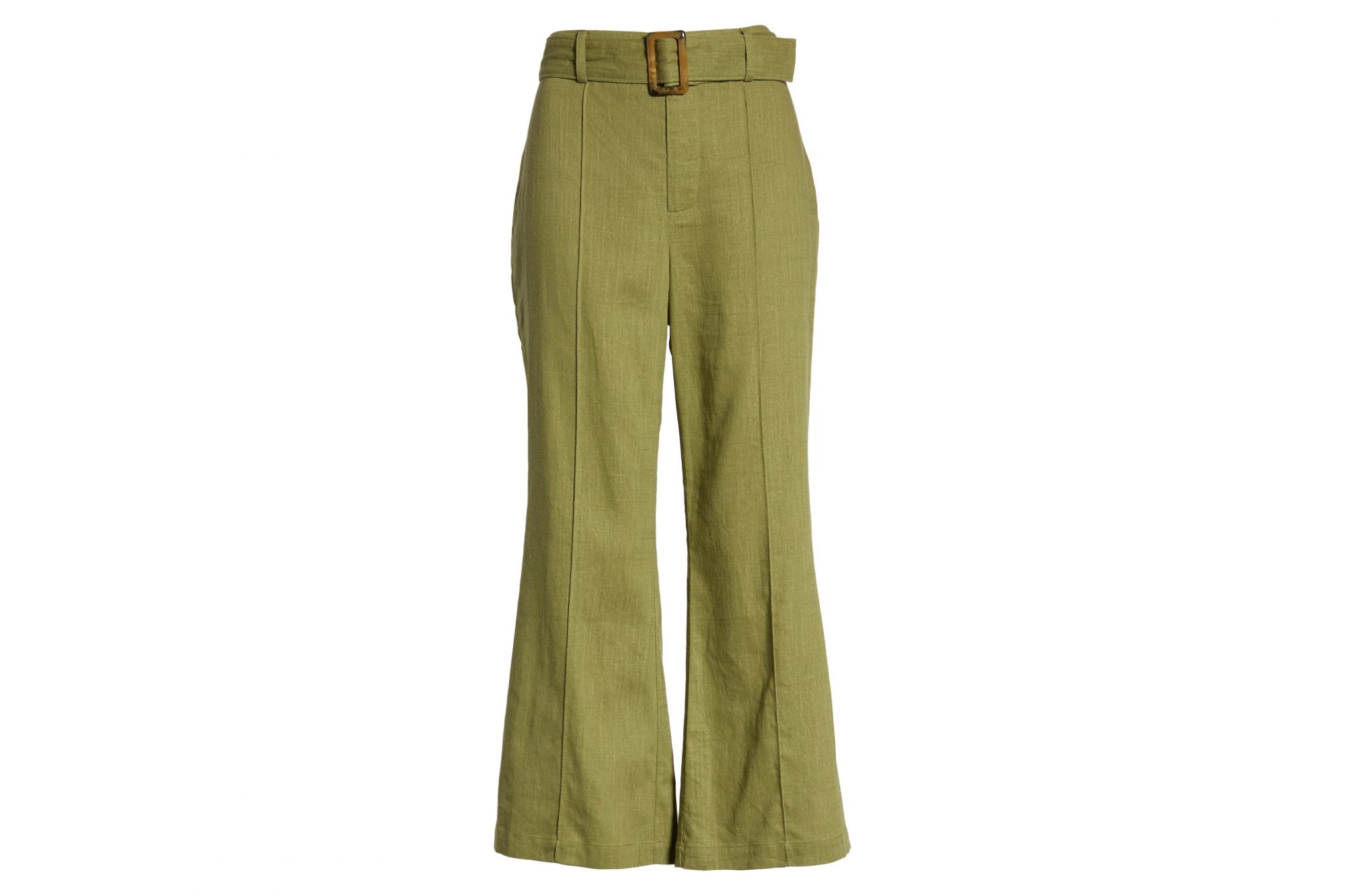 $47.98
Shop it
Available at Nordstrom
2Topshop Black Knitted Roll Neck Top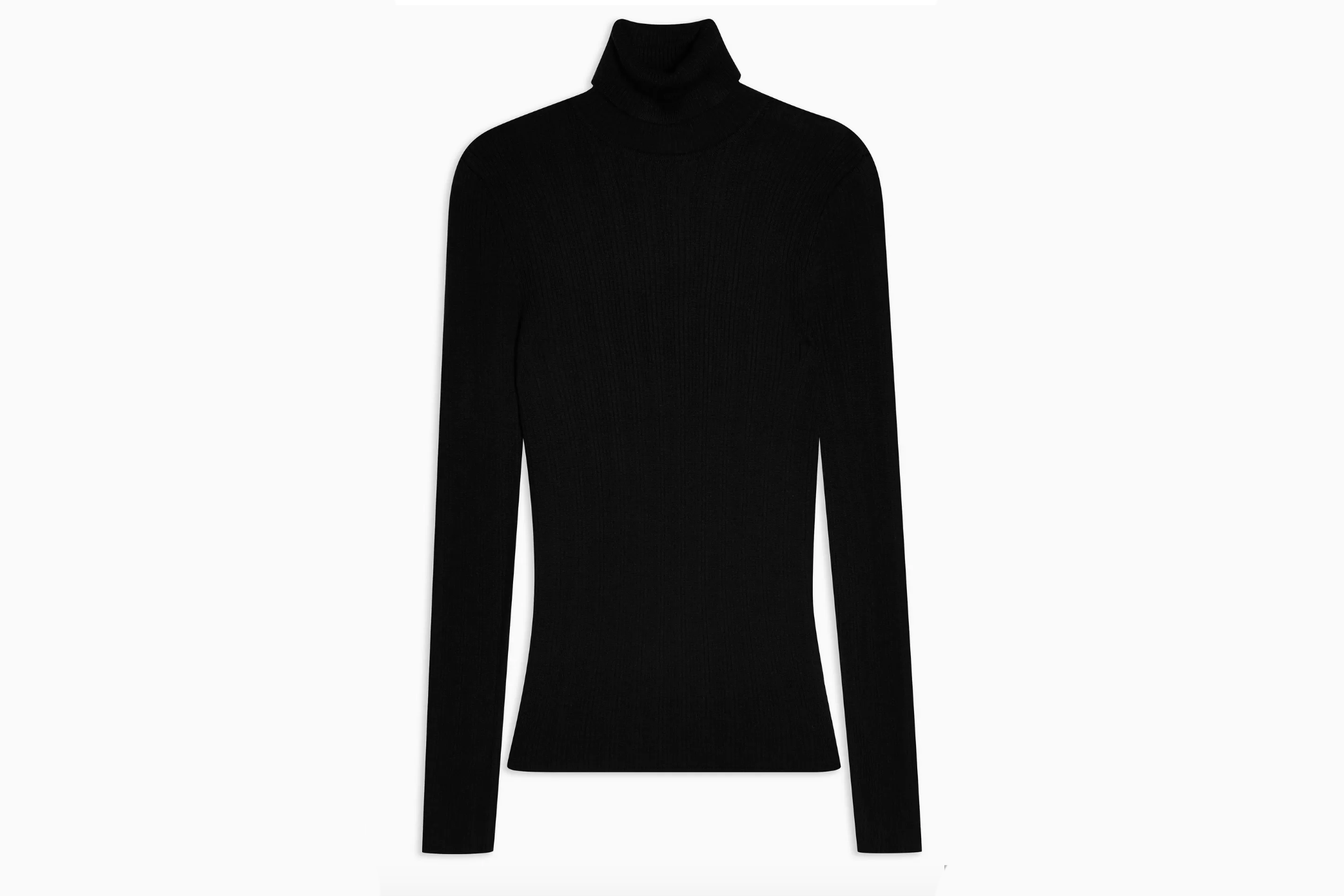 Thursday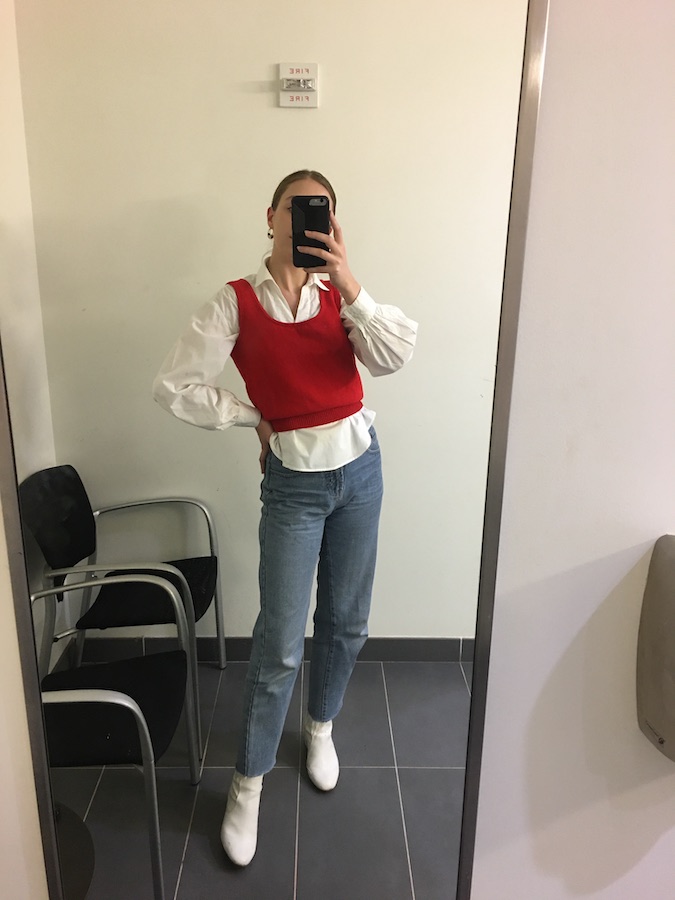 The day ahead: I have my regular list of daily tasks to complete, then I'm prepping for a couple of interviews and trying to finalize all the other interviews I need to complete next week.
What Morgan's wearing: A white wrap blouse, vintage St. John red sweater top, vintage blue jeans, and white boots.
Shop similar items: 
1ModCloth Charter School Sleeveless Sweater
$29.99 (orig. $35)
Shop it
Available at ModCloth
2Topshop White Drawstring Sleeve Shirt
3Madewell High Rise Slim Boyfriend Jeans
$39.99 (orig. $135)
Shop it
Available at Madewell
Friday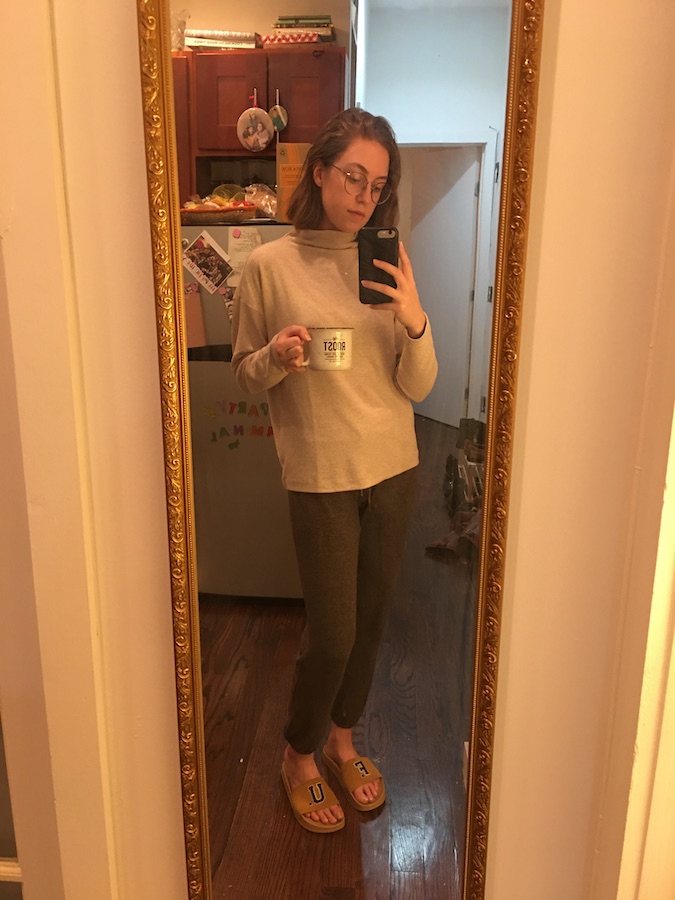 The day ahead: We work from home on Fridays, so my priority here is comfort. However, I do still like to put on cozy pieces I love so I still feel a tiny bit put together.
What Morgan's wearing: A mock neck sweater, green fleece sweatpants, Fenty x Puma slides, and a pair of glasses with frames she found at a garage sale.
Shop similar styles: 
1Uniqlo Souffle Yarn Mock Neck Sweater
$19.90 (orig. $39.90)
Shop it
Available at Uniqlo
2Gap Fleece Joggers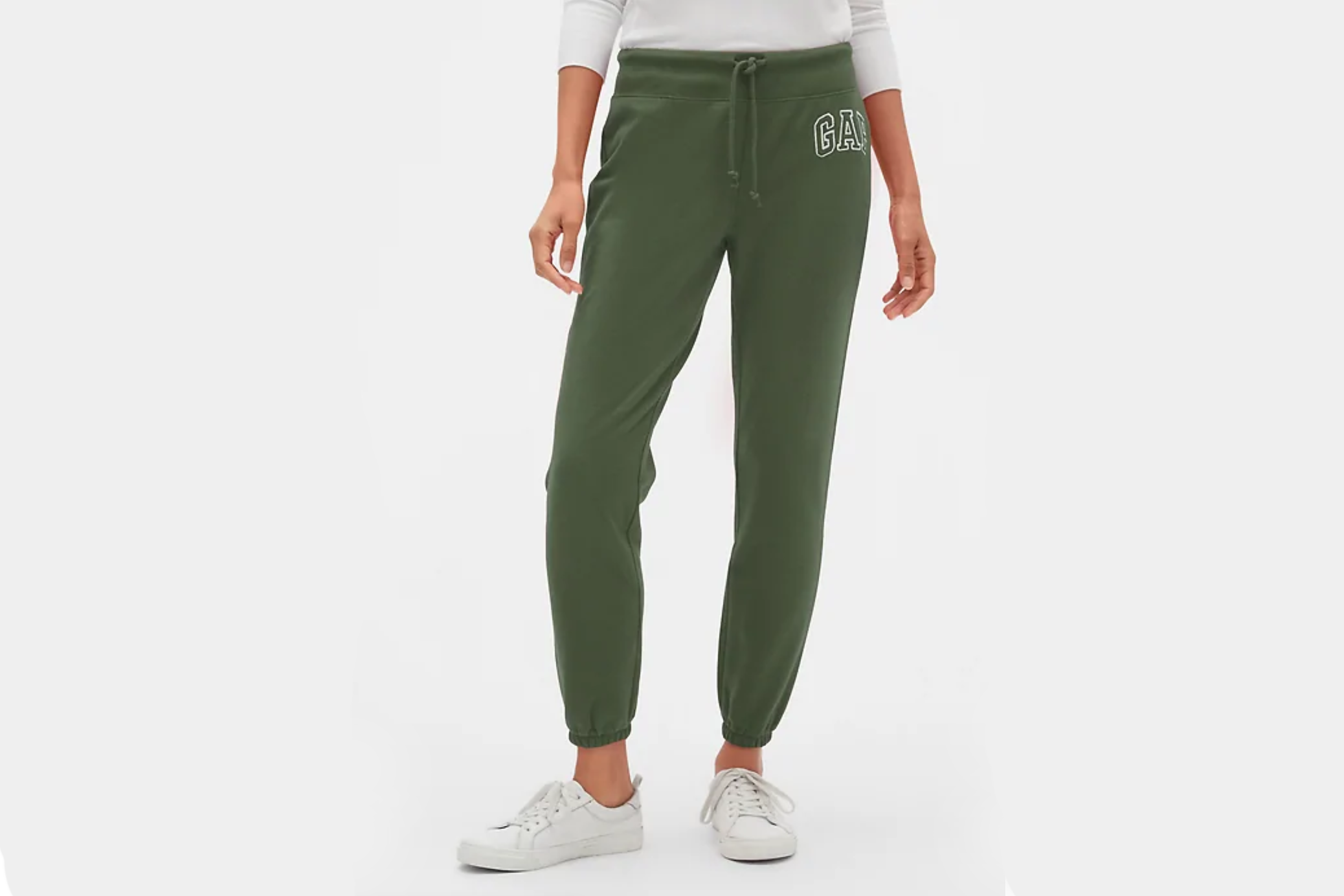 $24.99 (orig. $39.99)
Shop it
Available at Gap Factory
3Adidas Slides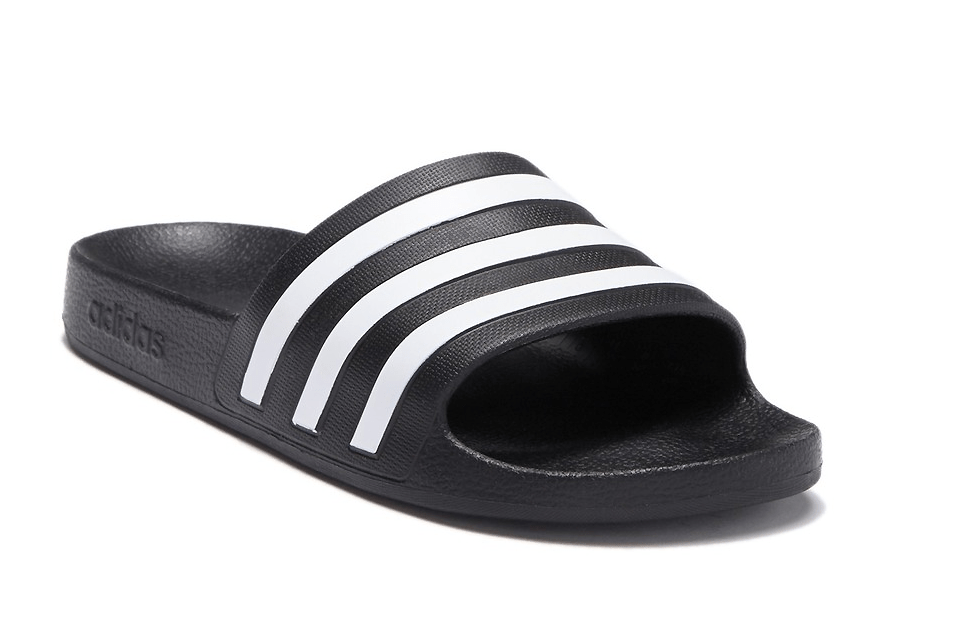 $19.97 (orig. $24)
Shop it
Available at Nordstrom Rack
And that's a wrap on Morgan's work clothes for the week!