I'm an art collector for Ralph Lauren, and this is what I wear to work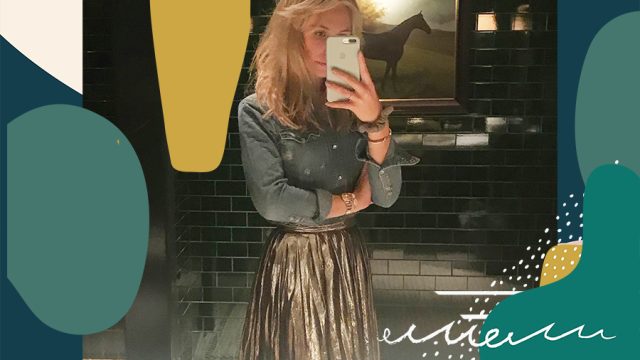 Welcome to Workwear Wardrobe, where we look at the outfits that women nation-wide are wearing for their jobs. We ask women to track their work clothes over a work-week and break down their style. 
This month, Lauren Engel, a 26-year-old who describes her style as refined bohemian, walks us through her work week. 
Occupation: Art Acquisitions Manager for Ralph Lauren
Industry: Arts
Employment Status: Full-Time
Location: New York, NY
https://www.instagram.com/p/BbvU0KoDyy2
HelloGiggles: How do you describe your style? 
Lauren Engel: Full disclosure, I hate this question! Like most women, my style is changing constantly—it's so hard to pin down a few words to describe the entire scope. I usually gravitate toward loose items that allow for some flexibility. At this moment, I would say that I have a "refined bohemian style." I love a classic piece, like a good pair of slacks or a khaki trench, but I like to combine that with something a little more playful and spirited, like a fringe jacket or a sequin maxi skirt. I am always shopping for whatever catches my eye, and nothing excites me more than heading to the flea market for some great "lived-in" and funky finds. I try to always have at least one vintage piece on at all times.
HG: What is your day-to-day work like as an art acquisitions manager?
LE: My day-to-day varies. I am constantly here or there, running between my office/studio space, galleries, the framer—and that's just here in New York! My job requires a lot of travel to different flagship store openings, where I curate all the beautiful pieces you see hanging on the walls when you shop at Ralph Lauren.
HG: How do you put together your workwear outfits?
LE: The first thing I do, even before consulting my work schedule, is check the weather. Us New Yorkers are at mothers nature's mercy! I do not have the luxury of driving to work or taking a cab every morning. I, like millions of others in this city, rely on public transportation to get me where I am supposed to be. When rain, sleet, or snow is on the forecast, I have to be ready for that. That means carrying a bag big enough to fit a change of shoes. I also plan my outfit around my early morning gym schedule, as I can rarely predict when I will be able to leave work at the end of the day. This also means I plan my outfit the night before and bring my work clothes with me to get ready post sweat-sesh.
HG: Do you have any style icons? 
LE: So many! To me a style icon is more than someone whose style I take personal notes from or want to emulate, like Mary Kate & Ashley Olsen and Hailey Bieber. To me, it can be anyone who I think has consistent daring looks, like Cher or Kim Kardashian, even if it's something I could never, or would never, attempt to wear myself.
Monday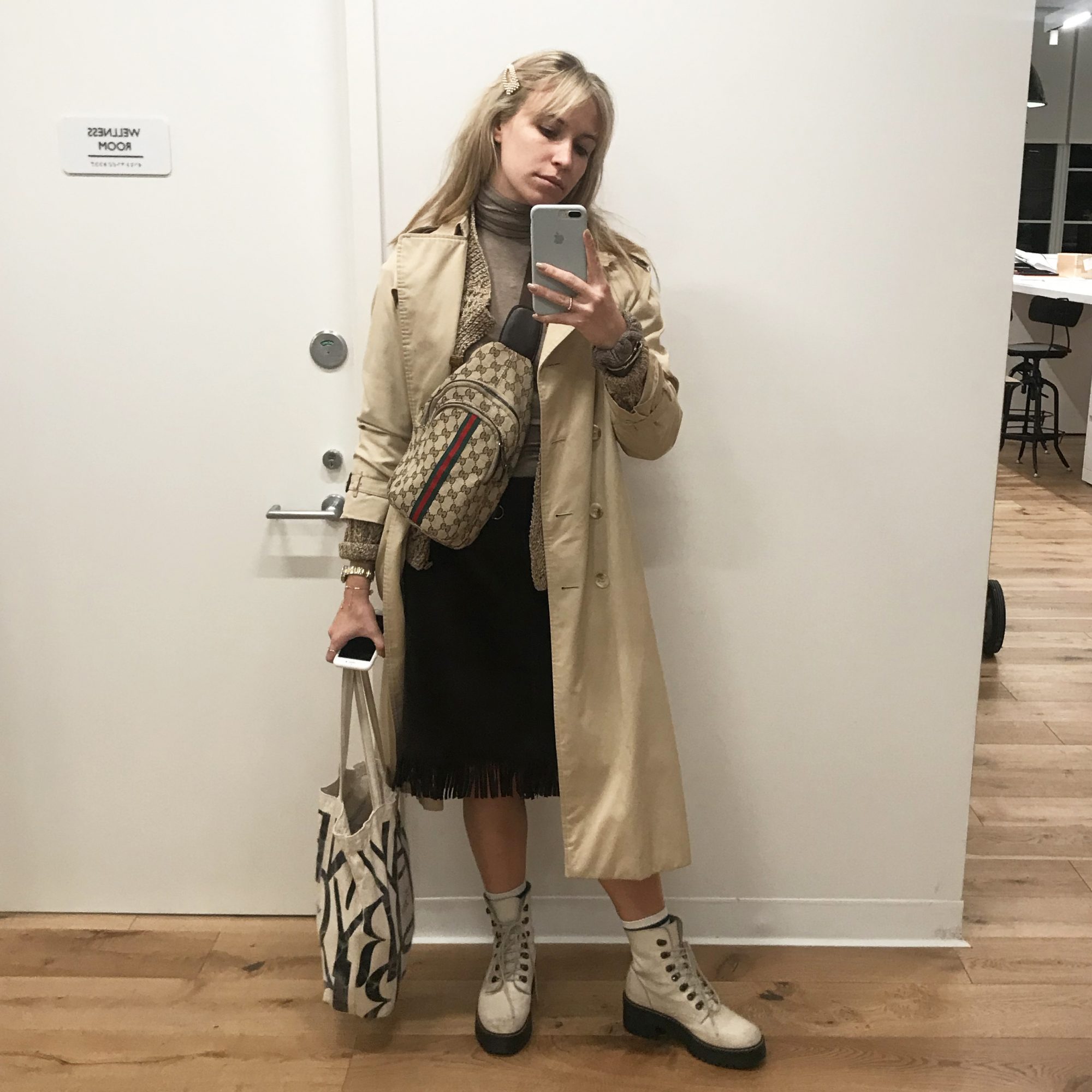 The day ahead: In the morning, I spent a few hours in my office/studio, then went to go visit some galleries in the afternoon. I wore my trench this day because the forecast called for rain, and it was definitely pouring!
What Lauren's wearing: Burberry trench coat, Ralph Lauren turtleneck, a vintage sweater from Ireland, her mother's vintage fringe suede skirt, Free People socks, Dr. Martens boots, Gucci crossbody bag, hair clip from Amazon, and a New Yorker tote she used as a gym bag.
Shop similar styles: 
1Reformation Holland Trench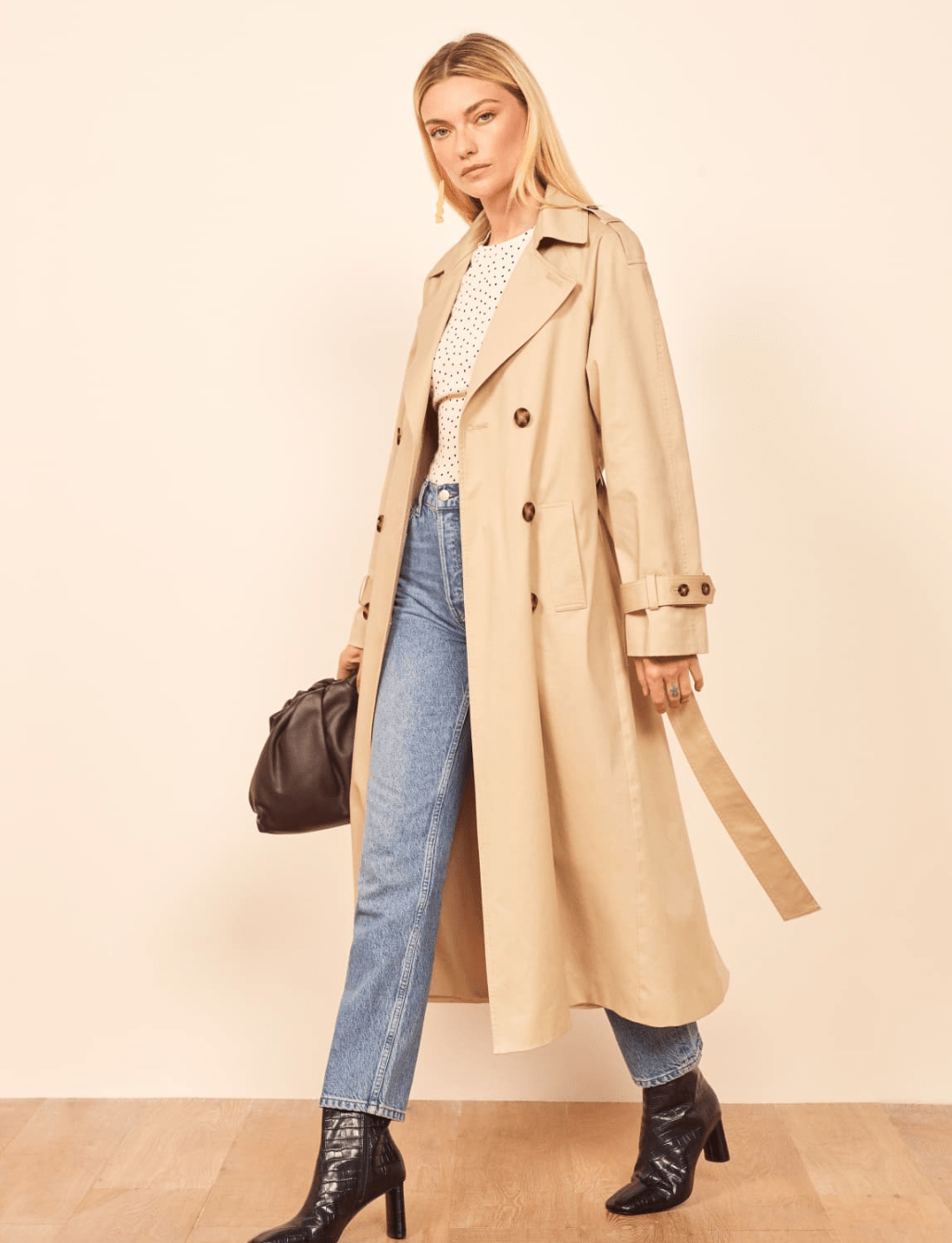 $268
Shop it
Available at Reformation
2Ralph Lauren Ribbed Long-Sleeve Turtleneck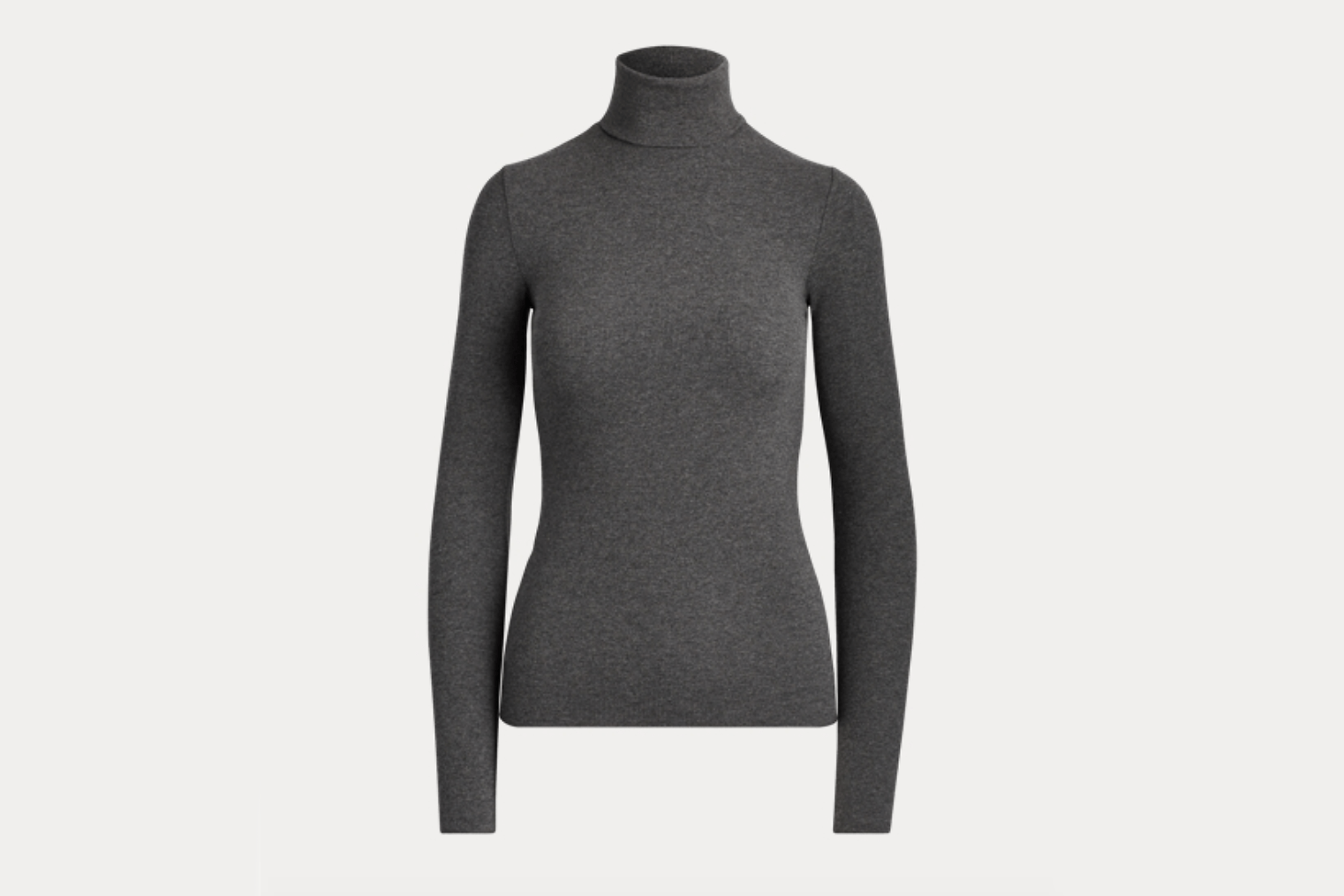 $78
Shop it
Available at Ralph Lauren
3Dr. Martens Leona 7 Hook Boot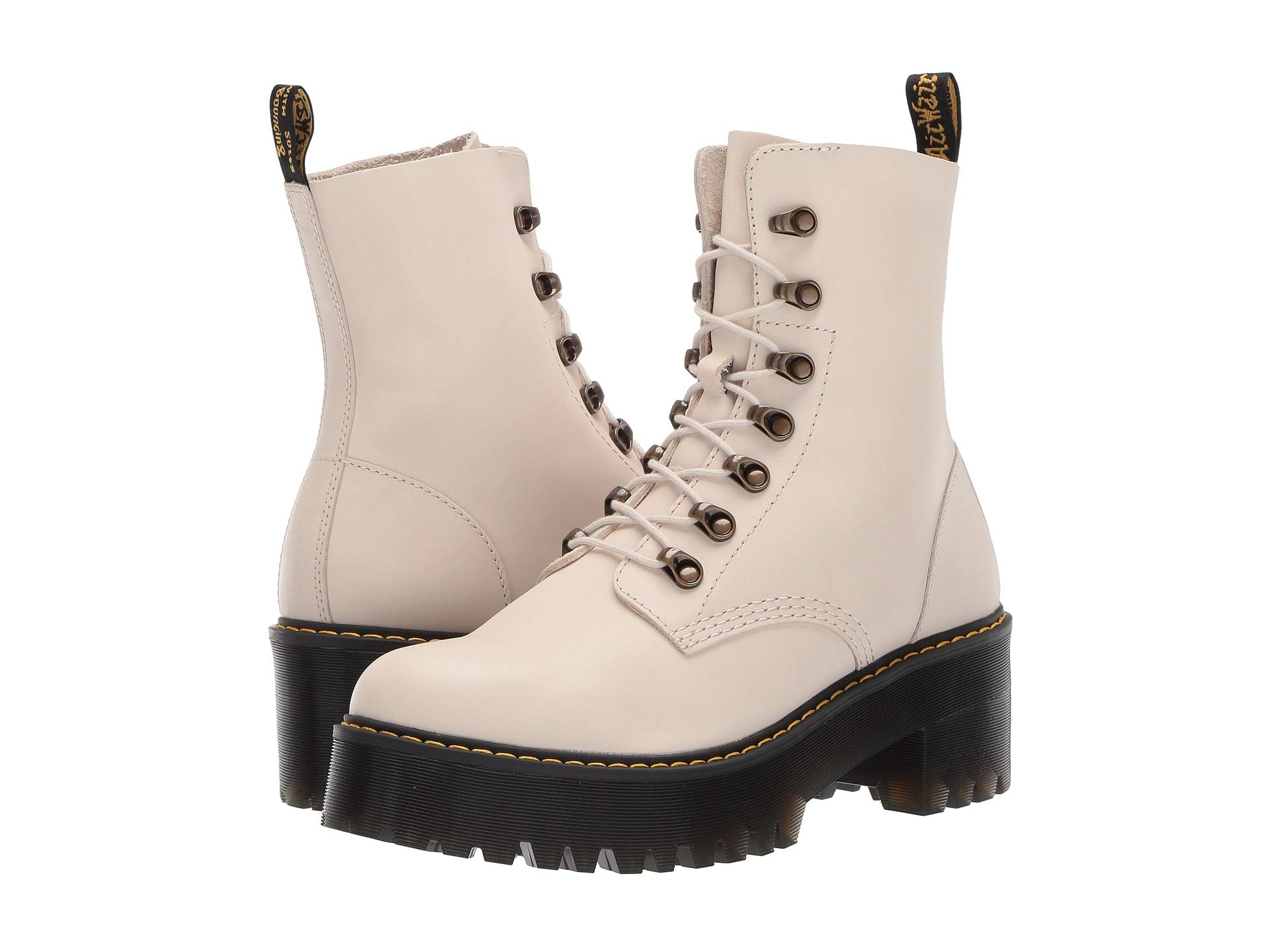 $169.95
Shop it
Available at Zappos
Tuesday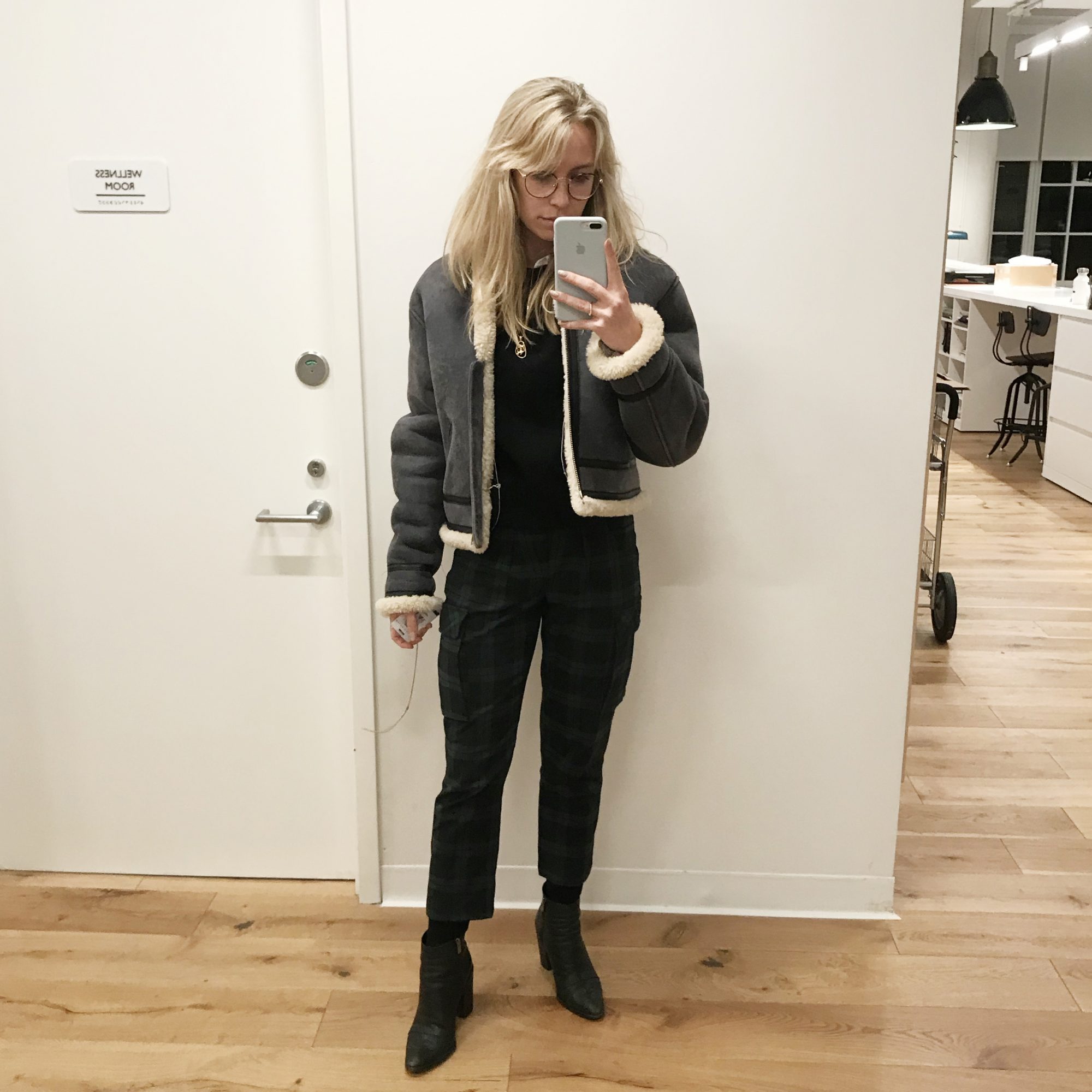 The day ahead: I spent the day in the office, and because of the frigid temperatures in there, I wore warm cashmere and my sherpa/suede jacket.
What Lauren's wearing: Ralph Lauren black cashmere sweater, Isabel Marant suede bomber jacket, Free People plaid pants, Vince booties, Free People socks, and Zac Posen glasses by Kenmark eyewear.
Shop similar styles:
1Lulus Game On Grey Faux Suede Shearling Moto Jacket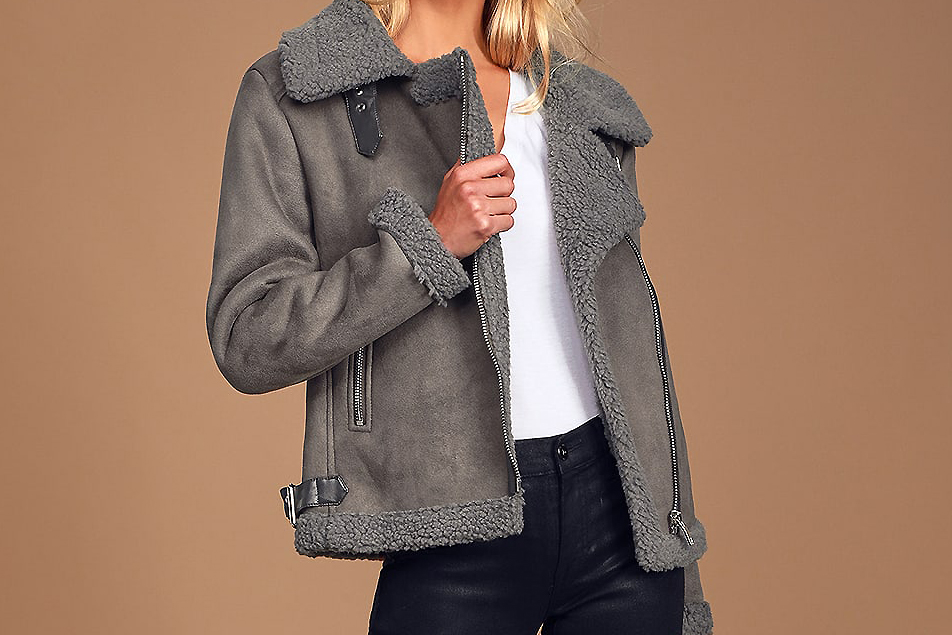 2Uniqlo Cashmere Crew Neck Sweater
3Velvet by Graham & Spencer Cropped Plaid Pants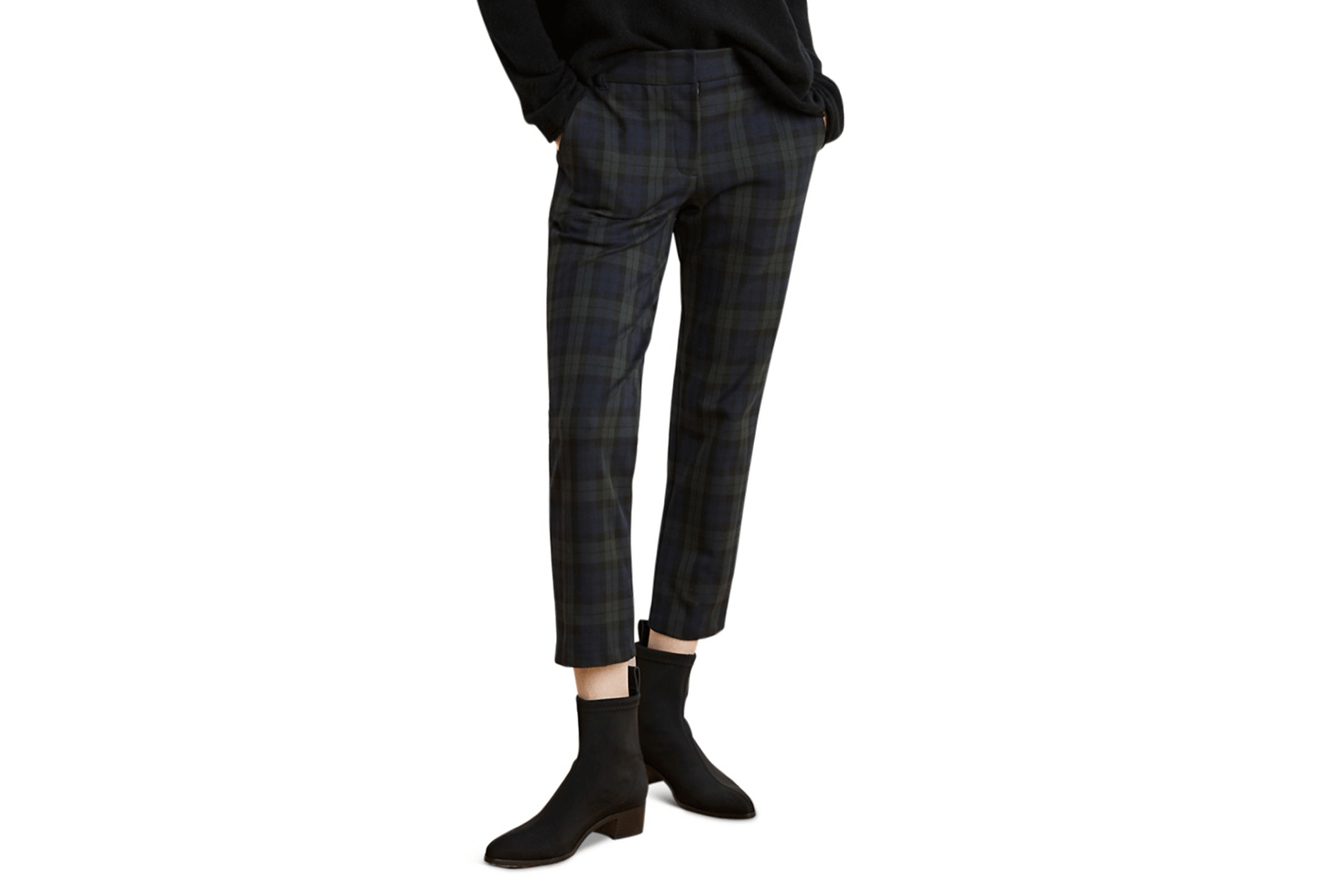 $160 (orig. $229)
Shop it
Available at Bloomingdale's
Wednesday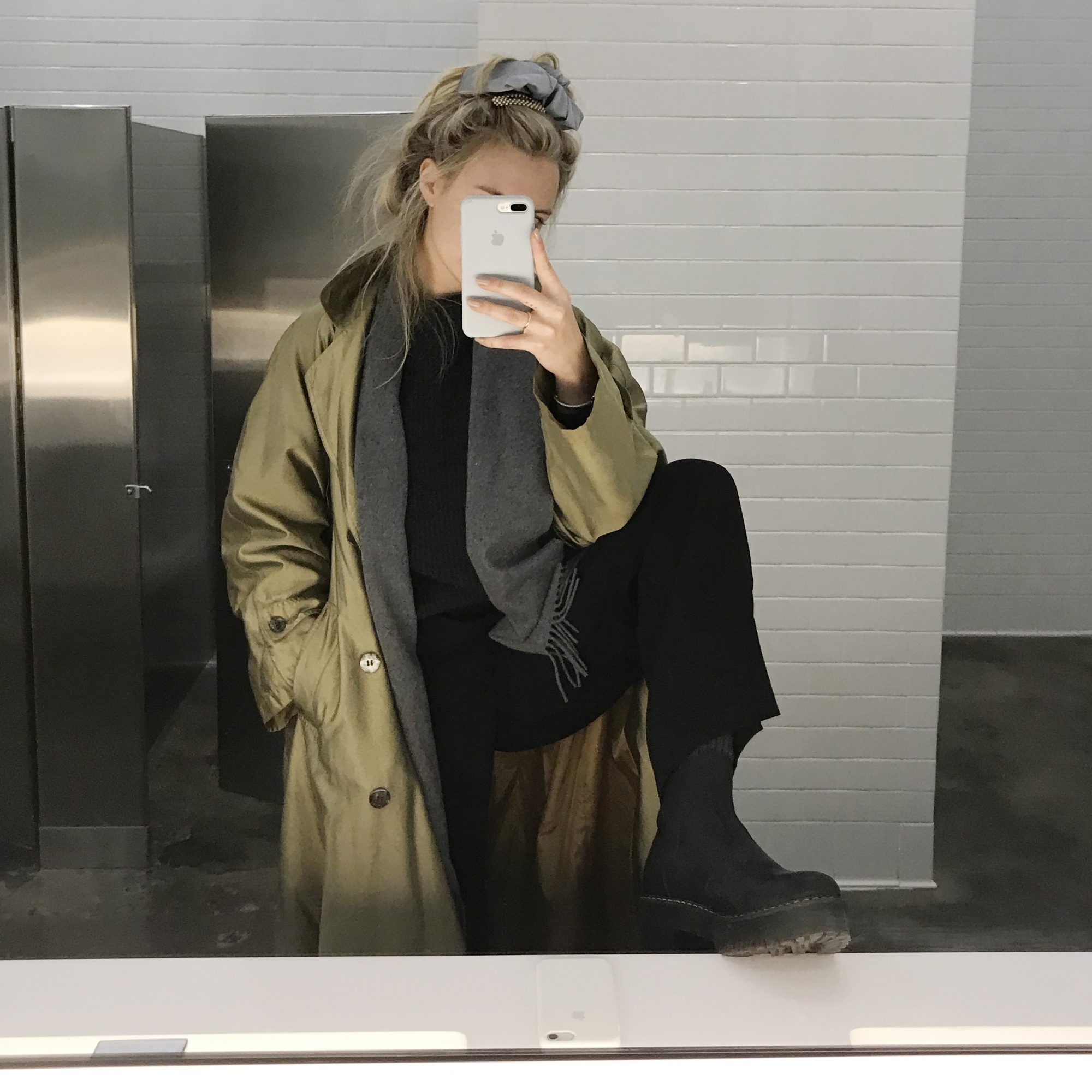 The day ahead: I had back-to-back meetings between my office in Chelsea and Mr. Lauren's executive offices on Madison Avenue, so I wanted to wear something that looked professional and felt comfortable. I went with all-black outfit and a pop of color with the gold jacket.
What Lauren's wearing: Vintage Yves Said Laurent black slacks, All Saints sweater, vintage Ann Taylor jacket, Dr. Martens boots, a grey scarf, hair clips from Amazon, and a big scrunchie from Free People.
Shop similar styles:
1Sojos Soft Cashmere Feel Winter Scarf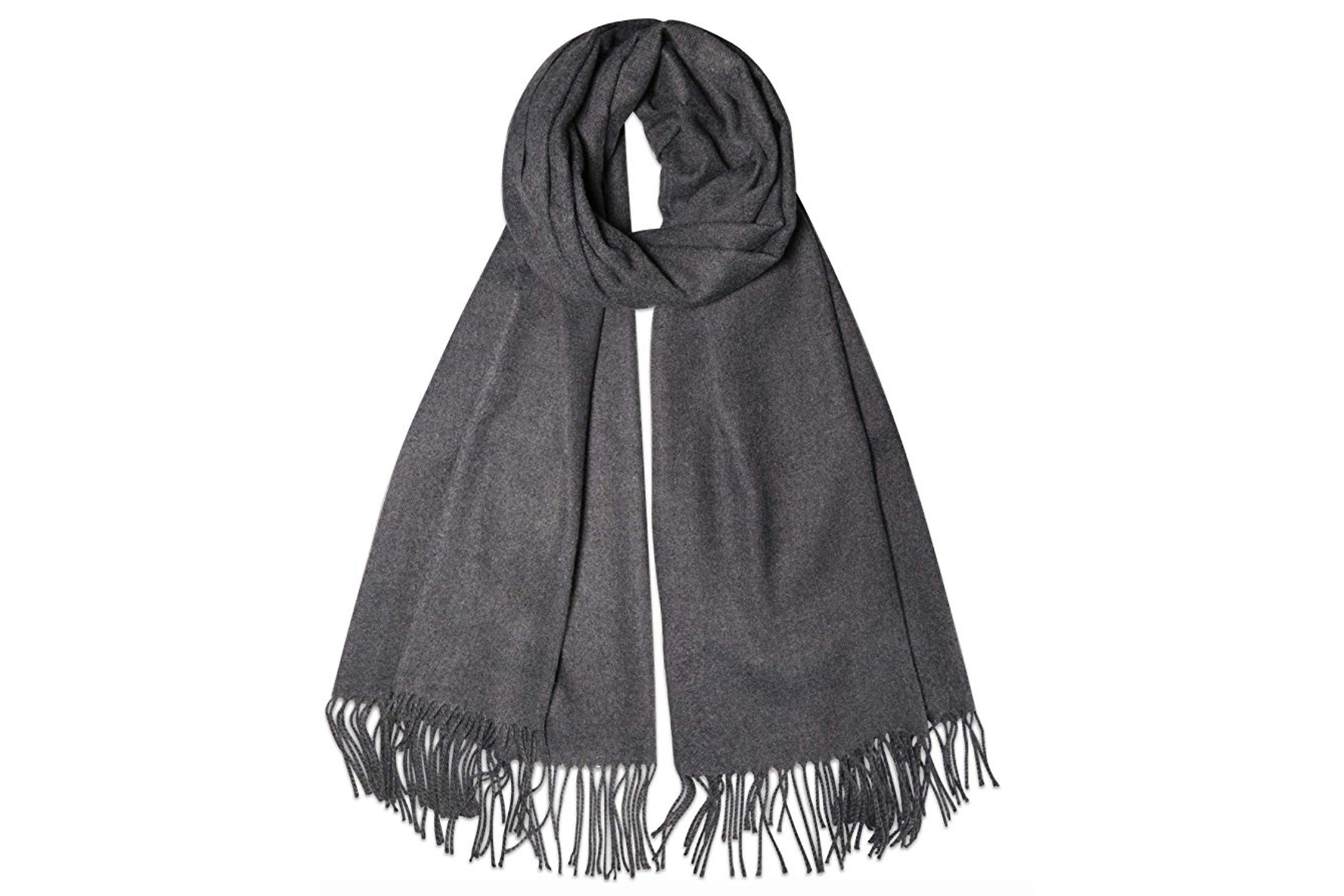 2Old Navy High-Waisted Super Skinny Ankle Pants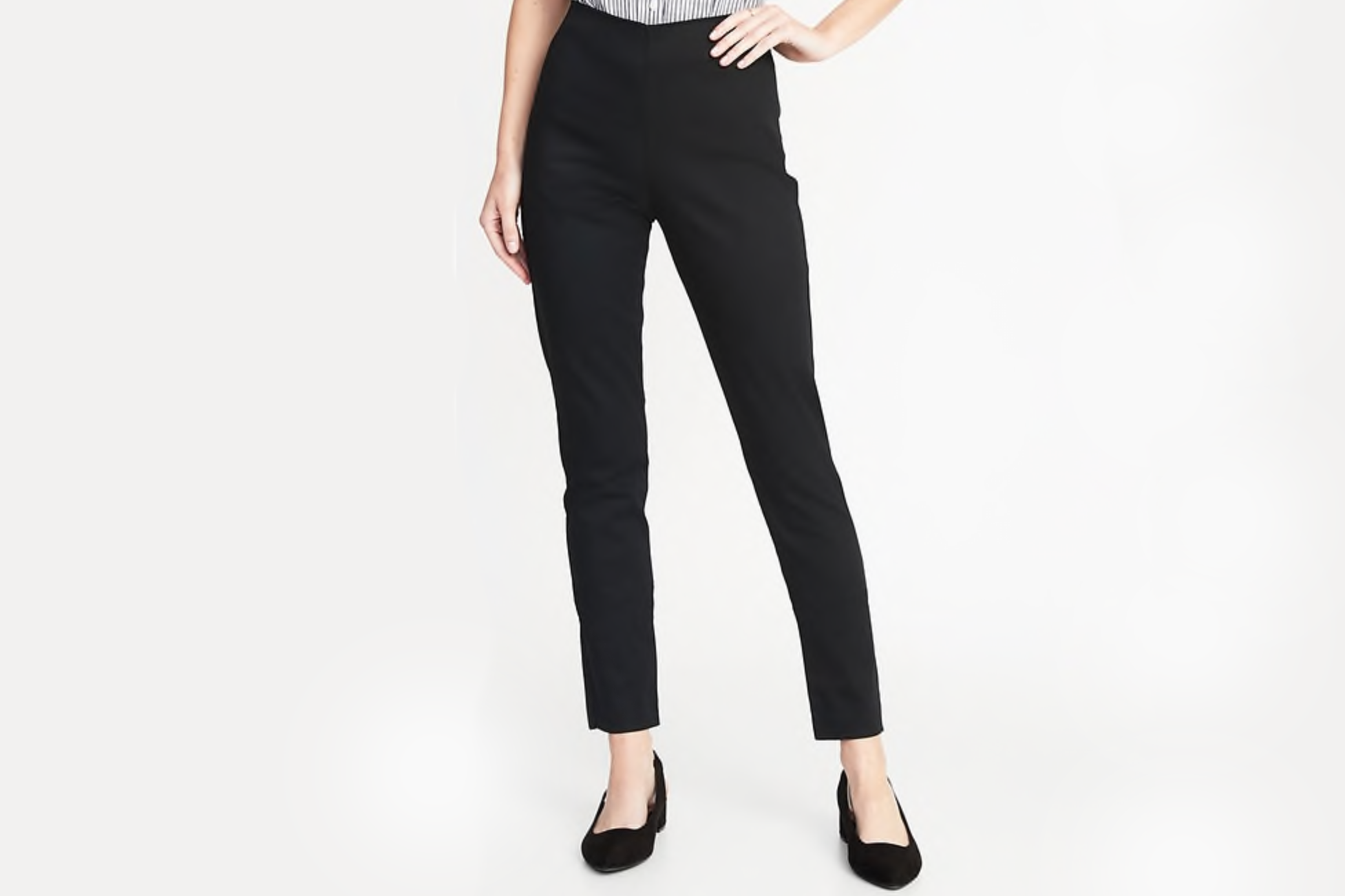 $29.99
Shop it
Available at Old Navy
3Dr. Martens Magdalena Ankle Bootie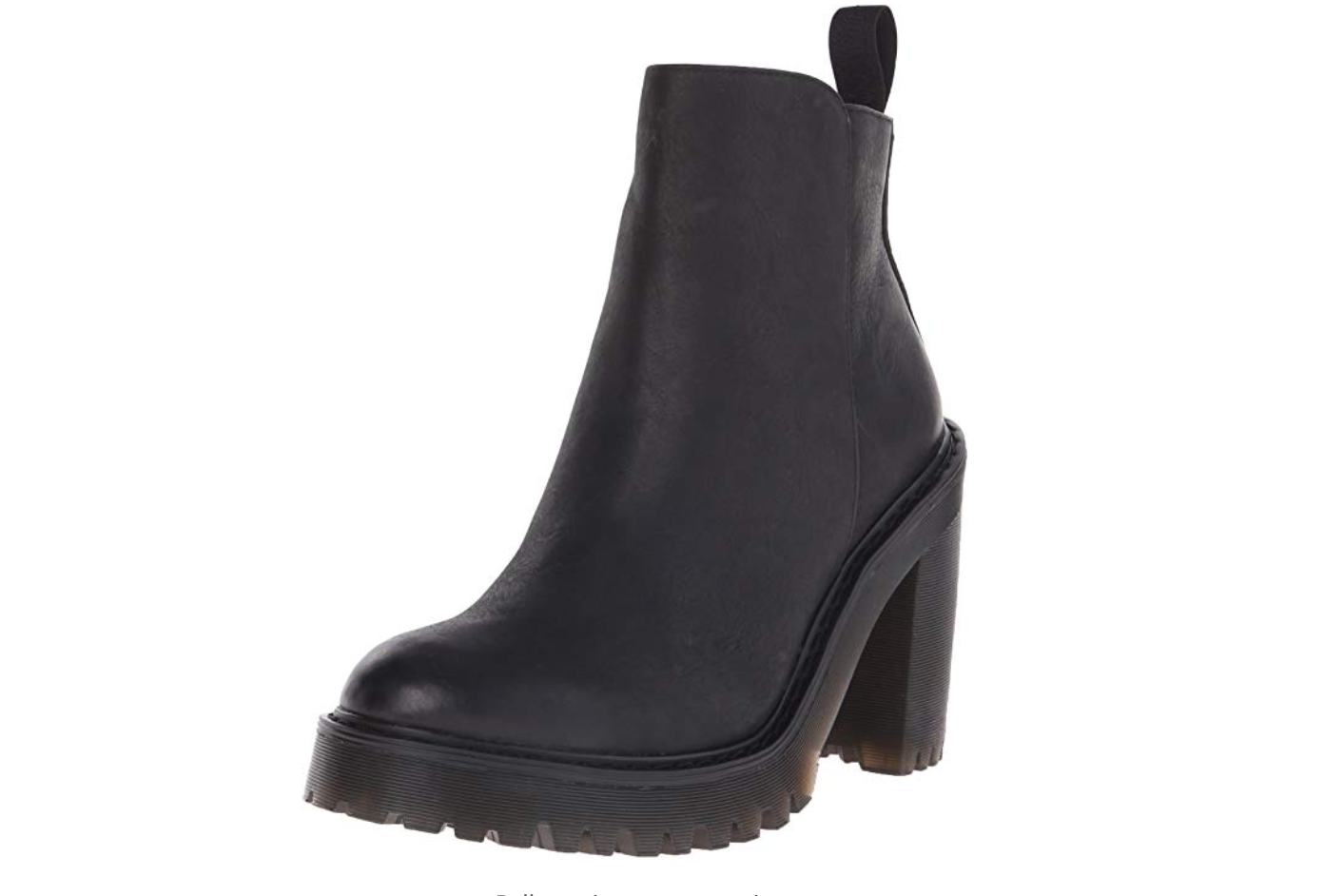 Thursday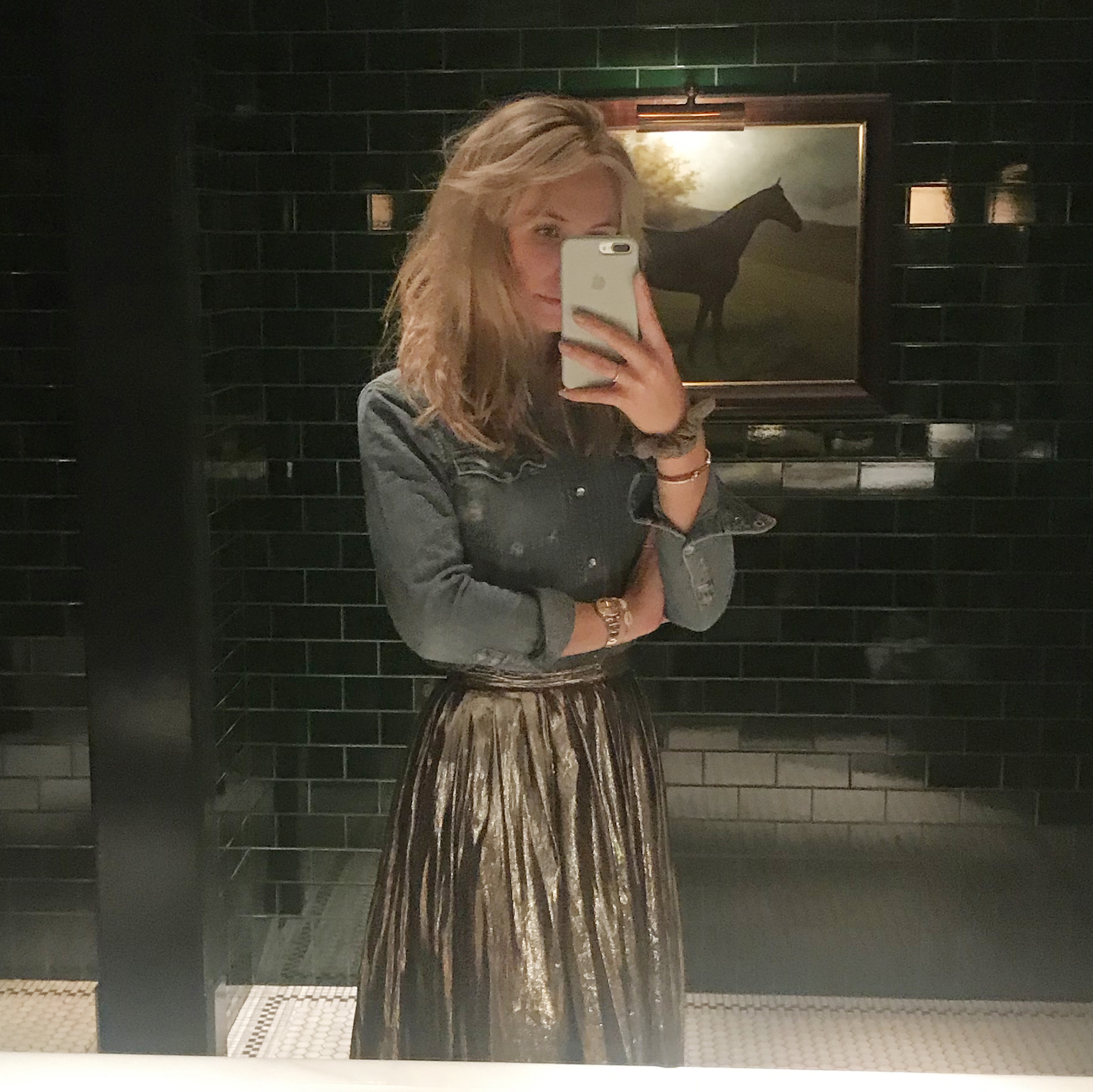 The day ahead: The creative team had an intimate dinner party at the Polo Bar as a thank you from Mr. Lauren for a recent, multi-year project, so this look is much fancier than what I would normally wear to work.
What Lauren's wearing: Denim top from Ralph Lauren, a gold maxi skirt from Free People, and (not pictured) snakeskin heel boots from Schutz.
Shop similar styles:
1Lauren Ralph Lauren Cotton Denim Button-Down Shirt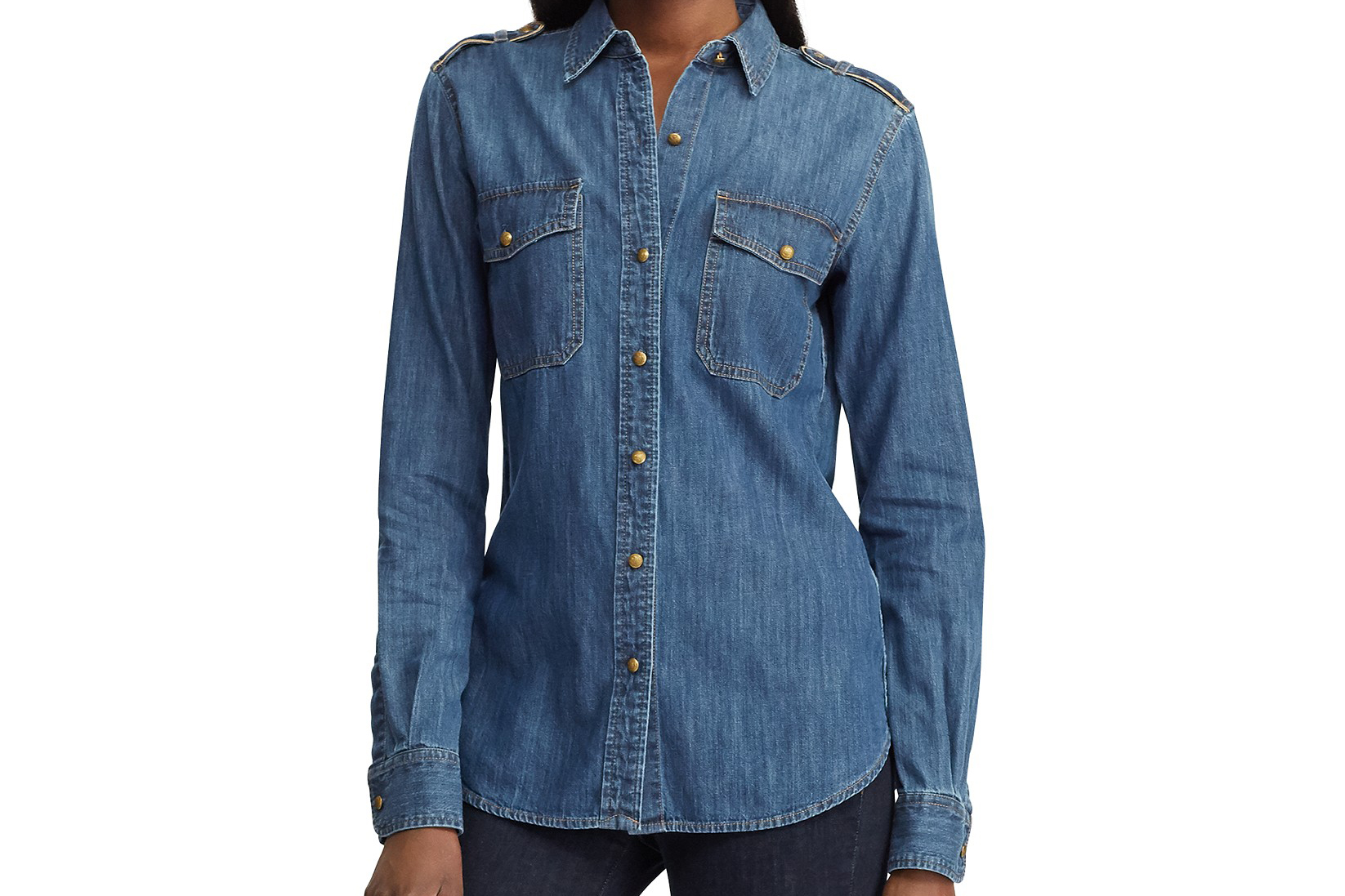 $60 (orig. $125)
Shop it
Available at Macy's
2Topshop Gold Metallic Tiered Midi Skirt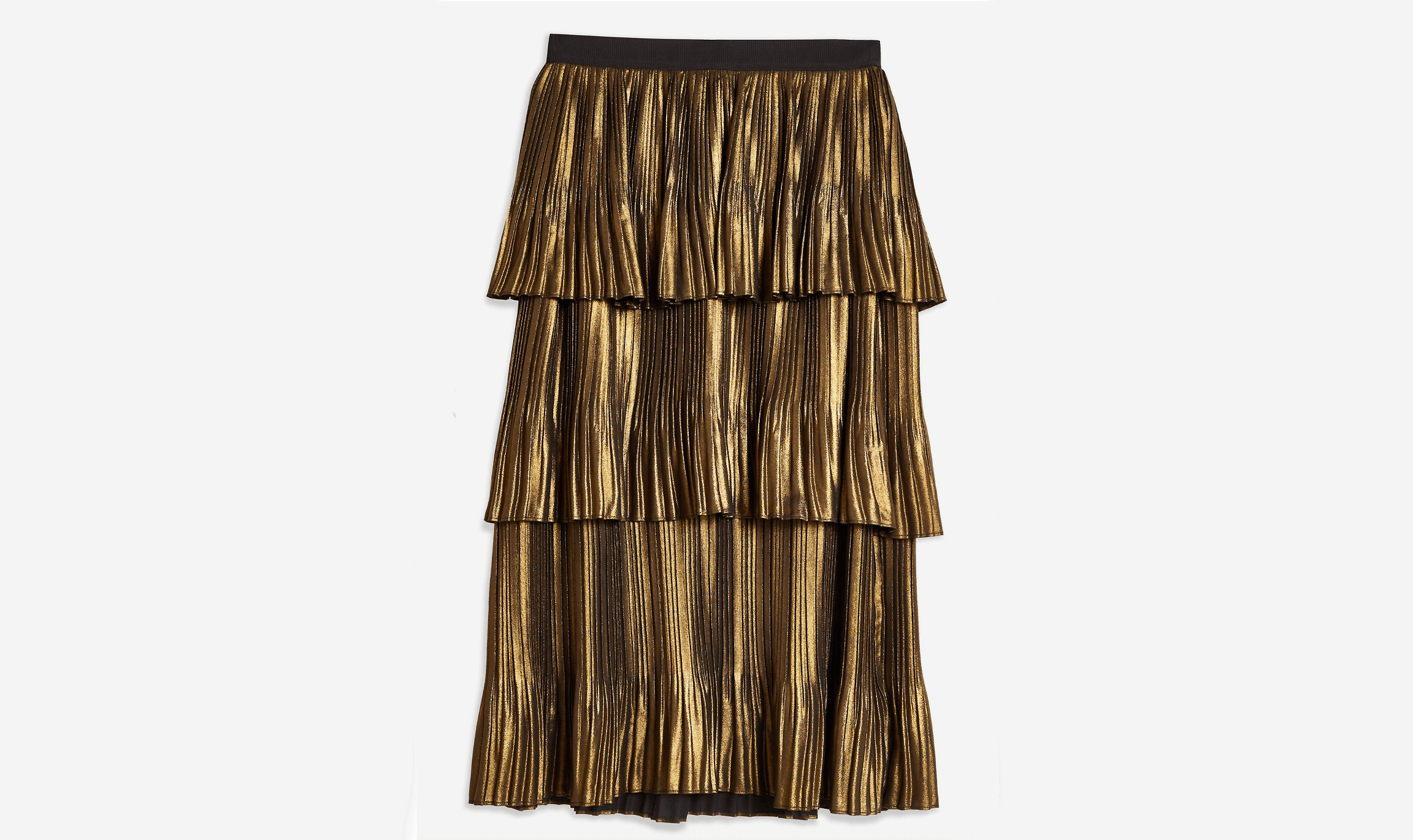 3Schutz Maryana Heels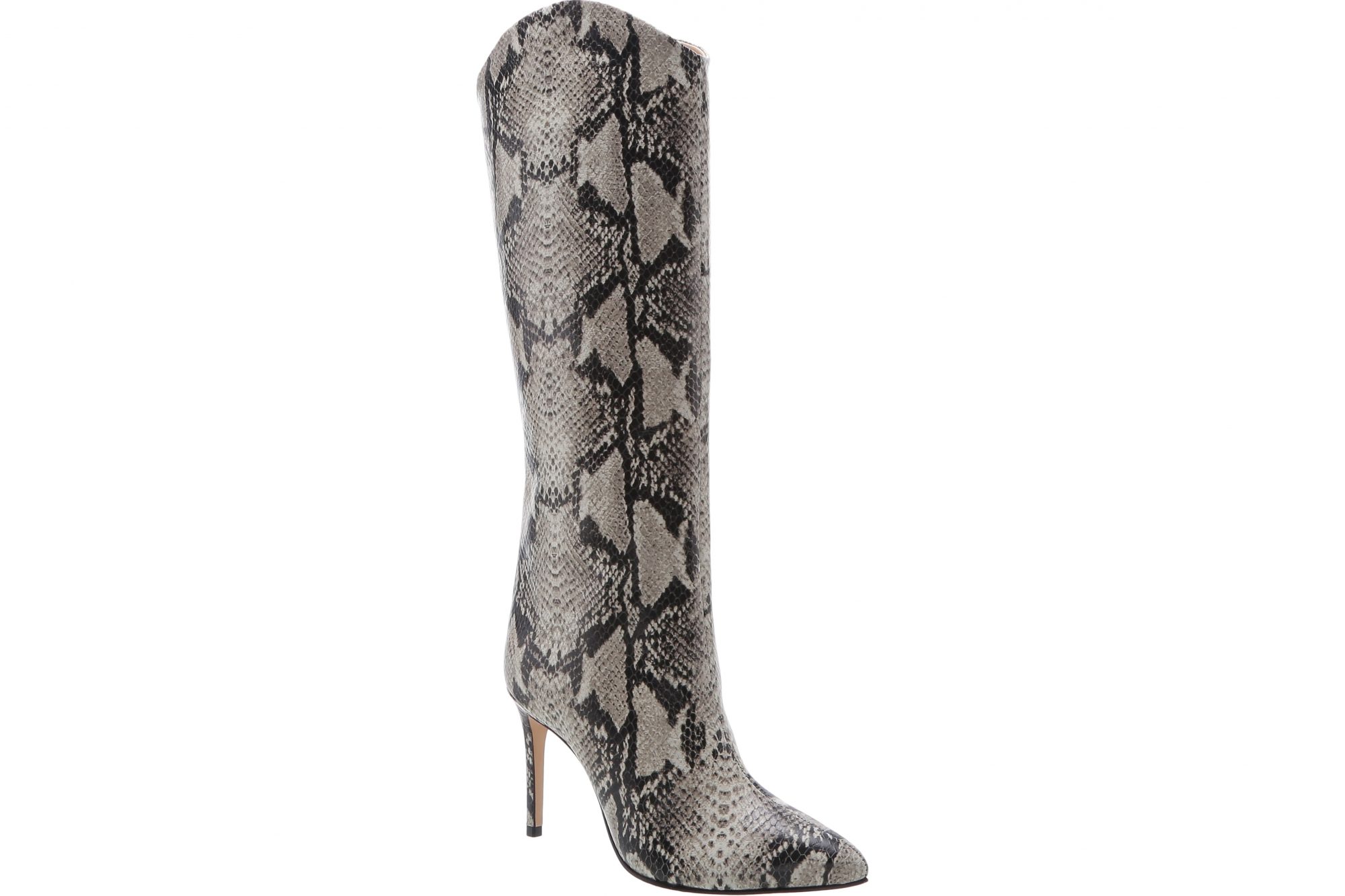 $289.95
Shop it
Available at Nordstrom
Friday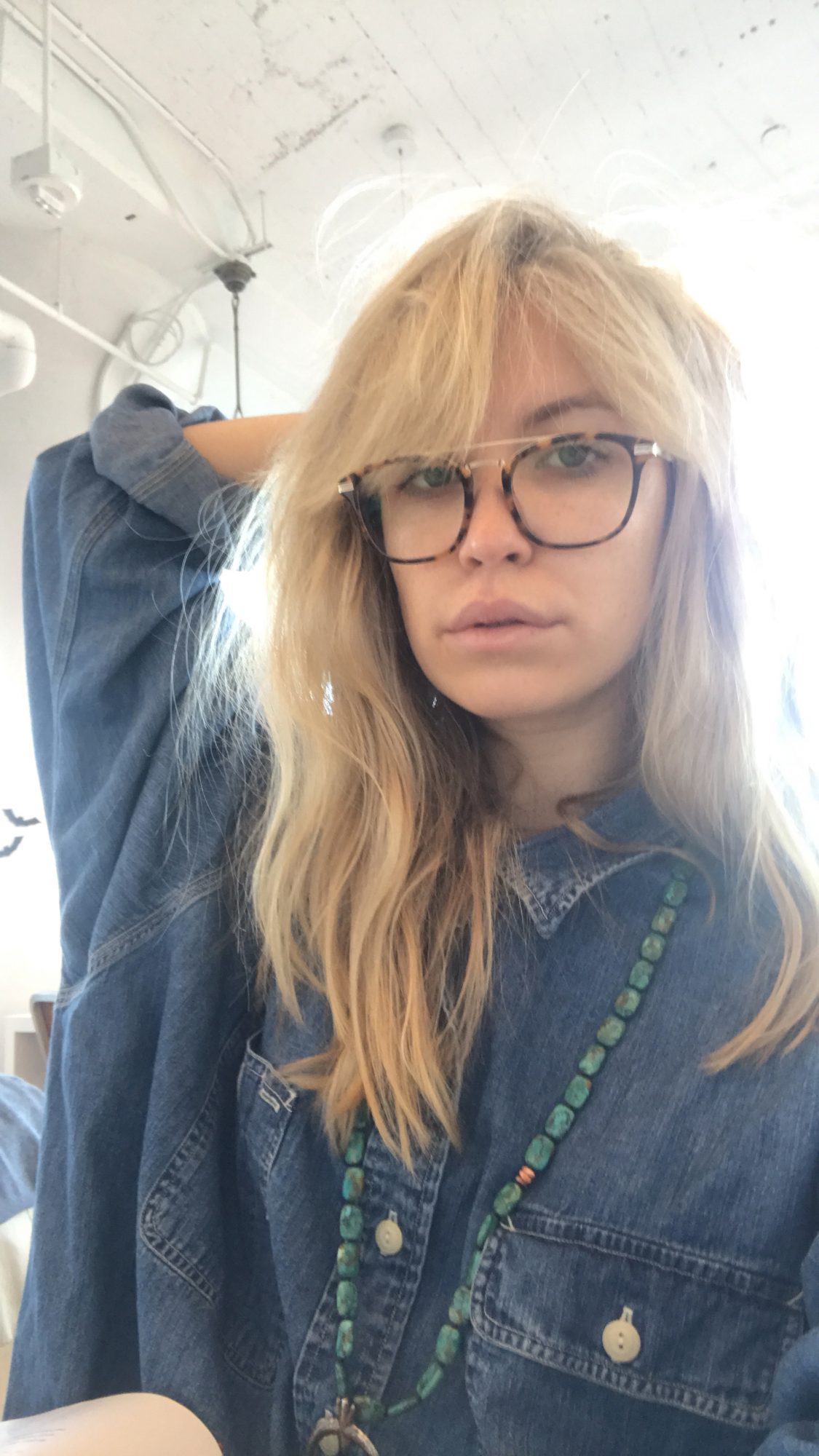 The day ahead: After a long week I really like my Fridays to be as relaxing as possible. I was also traveling to my parents' home up in New England later that afternoon, so I wanted this look to be comfortable for a three-hour train ride.
What Lauren's wearing: An oversized denim top stolen from her father's closet, a turquoise necklace from a trip to New Mexico, and (not pictured) AGOLDE vintage high-rise flare jeans and snakeskin heels from Free People.
Shop similar styles:
1Urban Outfitters Vintage Oversized Chambray Shirt
2Mikal Winn Turquoise Cluster Amulet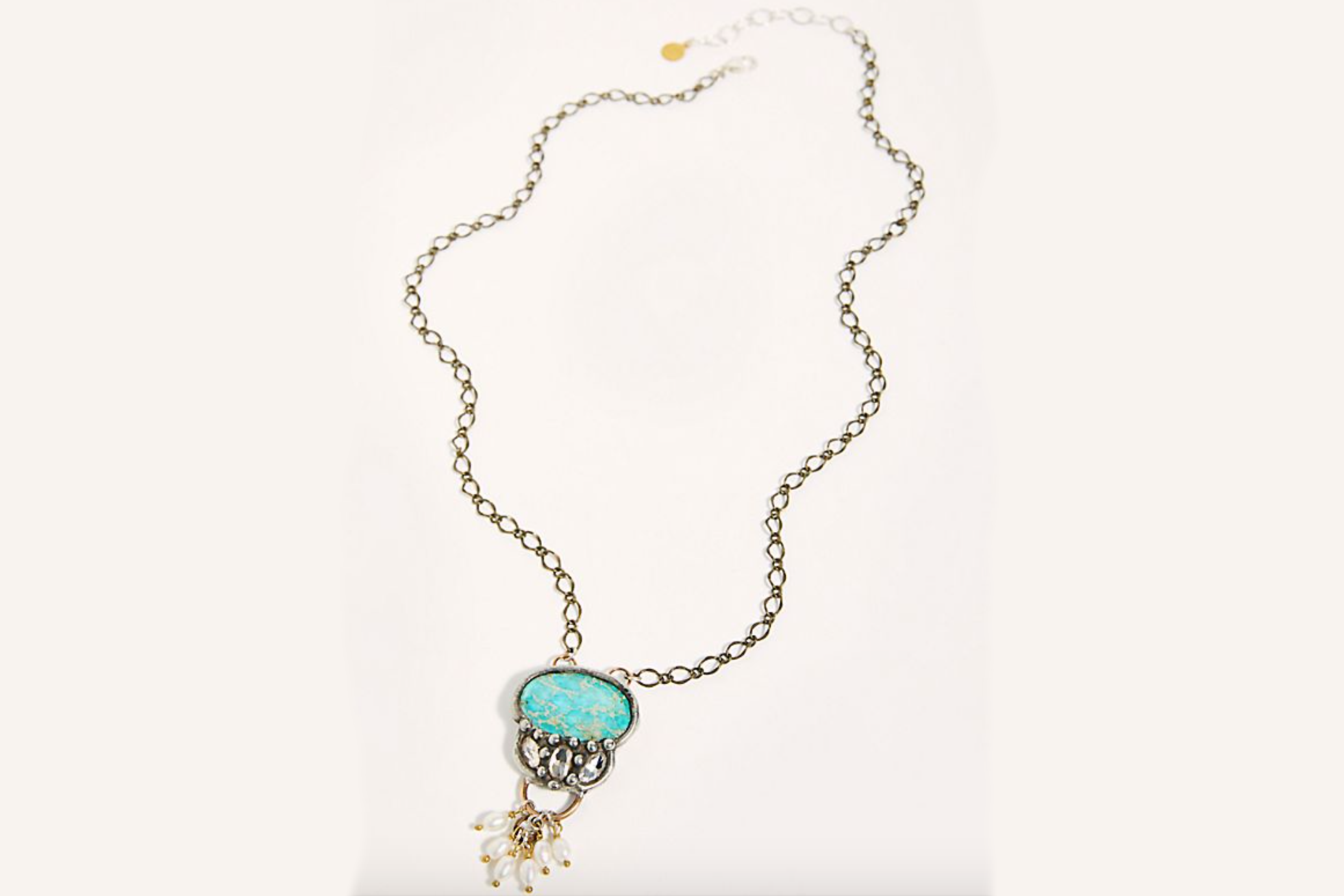 $228
Shop it
Available at Urban Outfitters
3Agolde Vintage High Rise Flare Jeans
And that's a wrap on Lauren's work clothes for week!