Which actors have said they won't work with Woody Allen again? Here's a running list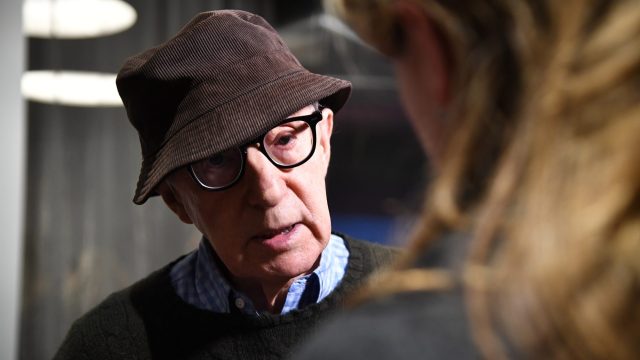 Many celebrities are being called out for past abuses as awards season continues in the age of #MeToo and #TimesUp. In recent weeks, a main focus of the movement has been the actors who have worked with director Woody Allen.
Allen is accused of sexually abusing his adopted daughter, Dylan Farrow, when she was seven years old. The story has been out there for decades, but many people in Hollywood have only recently started to publicly support (and believe) Dylan's allegations. Thankfully, she's been helped by the #MeToo movement sweeping the American cultural landscape. And some people who were quick to dismiss her story as a family matter — or ignore it altogether — are finally stepping up. (For his part, Allen has long denied the allegations, even as an examination of his personal journals revealed his longtime obsession with young women and girls.)
Now that it's more frequently being asked, increasing numbers of celebrities are answering the question "Would you work with Woody Allen again?" The latest actor to distance themselves from Allen is Colin Firth. "I would not work with him again," Firth said in a statement to The Guardian on January 18th.
Firth joins Timothée Chalamet, David Krumholtz, and Griffin Newman as actors who have said they regret working with Allen and wouldn't do it again.
https://www.instagram.com/p/Bd_2ILwnJ0H
false
https://twitter.com/udfredirect/status/919333638193414147
https://twitter.com/udfredirect/status/953260953096900608
There's also a long list of male celebs who have yet to comment on the matter, including Steve Carrell, Justin Timberlake, and Owen Wilson.
Meanwhile, there are a lot more women who have denounced the Oscar-winning director.
Some, like Natalie Portman and Reese Witherspoon, have never worked with Allen but still came out strongly in support of Dylan. Ellen Page, Greta Gerwig, Rachel Brosnahan, and Rebecca Hall have all expressed regret at starring in his movies. Actress Mira Sorvino even wrote Dylan an open letter apologizing for her Oscar-winning role in Mighty Aphrodite.
There are still more actresses who haven't spoken out than those who have, while others have issued unclear statements on the issue (including Selena Gomez and Blake Lively). There's even been a rare actress or two who has defended Allen. (Here's looking at you, Kate Winslet.)
But the number of Hollywood celebs saying #TimesUp on Woody Allen is growing. And it's an encouraging sight.