You won't believe what NYFW looked like 10 years ago
New York Fashion Week is in full swing, and all the best designers are presenting their looks for Spring of 2017. Fashion is so unique in its constant evolution, so it's interesting to see how much fashion has evolved in the last 10 years. We took a peek back in time to New York Fashion Week presenting looks for Spring of 2007, and we couldn't believe some of the things happening at NYFW 10 years ago.
First of all, Project Runway was only on Season 3!
I know, that little detail makes us feel old too, seeing as our favorite fashion design show is going into its 15th season this year. Uli, Laura and Michael all showed looks, but it was the leather-loving Jeffrey Sabelia that took home the crown. Check out his badass all white look above. And looking at that judging panel, it is making us SO nostalgic for the days of Michael and Nina.
Gwen Stefani's L.A.M.B. was still walking the runway.
Look at these fabulous looks from Gwen's incredible line. We love how awesome she makes tan look, and we would SO pull off that red jumpsuit. Today, Gwen's line L.A.M.B. still makes fabulous clothes, but they haven't walked the runway at New York Fashion Week since the Spring 2008 show.
Speaking of celebs, Paris Hilton and Nikki Hilton walked the runway for Heatherette.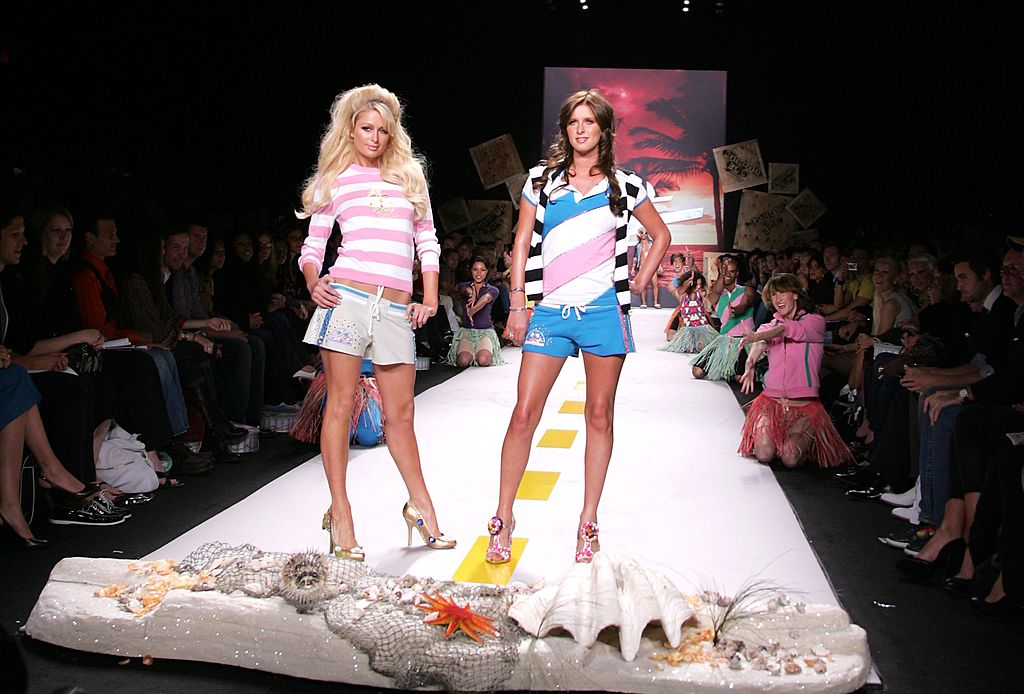 It's crazy to think that it was a whole 10 years ago that the Hilton sisters were at the height of their fame. The Simple Life, which starred Paris and Nicole Richie had just ended, and it was hard to open a tabloid without seeing mention of the Hiltons. These two look absolutely fabulous on the runway in the bright, dynamic Hetherette show. We particularly love Nikki's tuxedo dress.
Designers were all about metallic sparkle.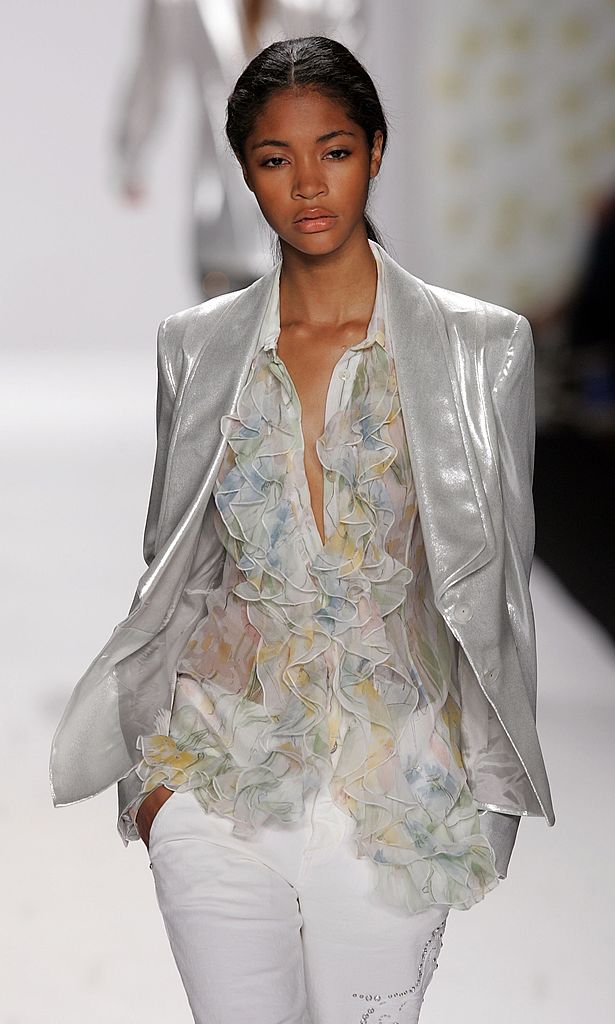 From gold pants at the Diesel show to this stunning silver blazer by Manuel, shiny fabrics were all over the runway and in our fashion lives.
Also, the babydoll silhouette for dresses was all the rage.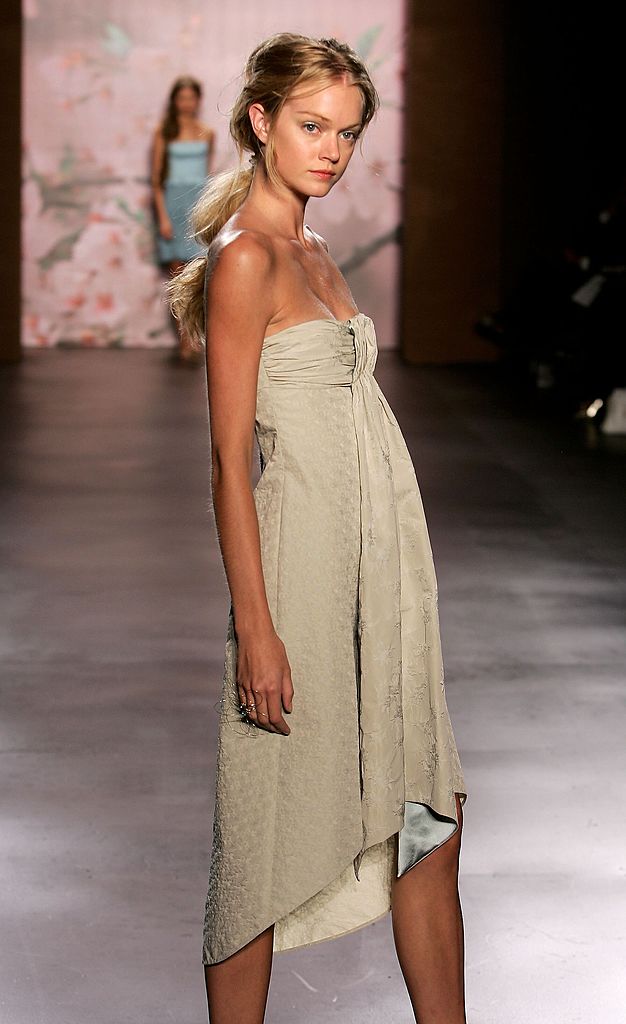 This style of dress with the high, empire waist and flowy bottom always looks lovely and ethereal. It's also a great look for those who are pregnant, or those of us who just don't want to wear a super tight dress without feeling the judgment of a tight waistband.
And there were some absolutely stunning black and white pieces that we still want to wear.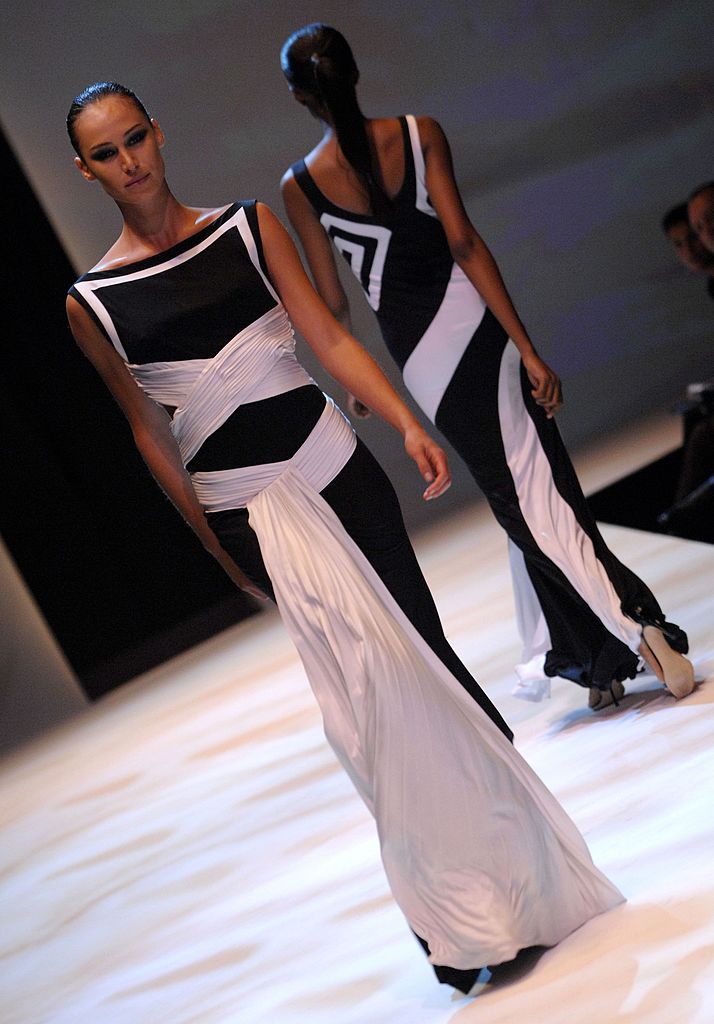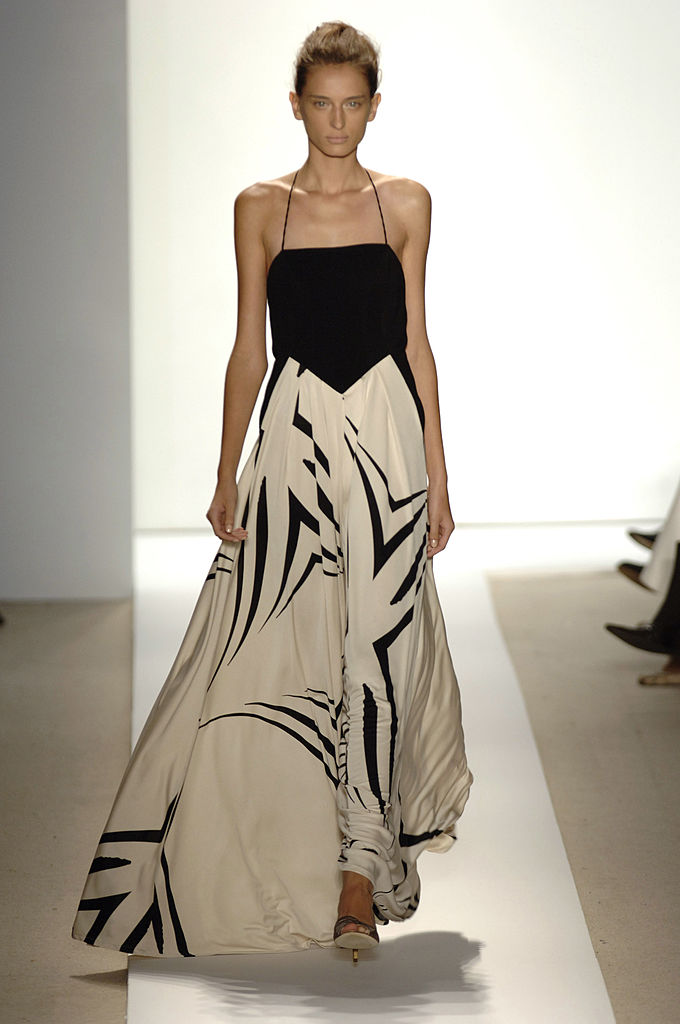 These beautiful looks from Esteban Cortazar and Doo.Ri are still as fashionable today as they were 10 years ago. Just more proof that classic black and white never goes out of style!