Wonder Woman's creator is getting a (lady-directed) film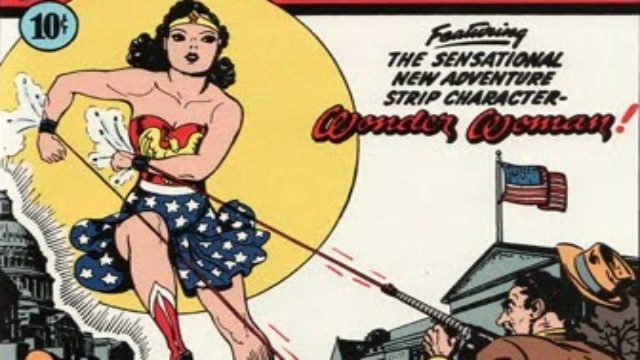 Comics fans know that while the medium's jump into film and television crossovers has exponentially increased the fanbases for certain characters, one side effect of all this mass adaptation is that a lot of stuff tends to get lost in translation, so to speak. And as Wonder Woman, that she-ro first of the small screen and now finally of the silver screen, readies her golden lasso for global box office domination, a new film is tackling a different, but no less important part, of her story.
Titled Professor Marston & The Wonder Women, the film will serve as a biopic for Dr. William Moulton Marston, a Harvard psychologist who 1) invented the lie detector and 2) created Wonder Woman and wrote a comics series whose queer and revolutionary subtexts haven't always been carried over in adaptations, but have influenced fans of all generations. Evans will presumably be starring as Marston, with Hall and Heathcoate taking on (not respectively) his wife Elizabeth Marston, and their lover Olive Byrne, both of whom were also psychologists.
Just as exciting as the premise of the film is who's going to be behind it. Angela Robinson, who's worked on shows like How To Get Away With Murder, True Blood, and The L Word, wrote and will direct the film, and our Transparent fave Jill Soloway is one of the executive producers. We are here for this big screen exploration of polyamory, kink, and queerness, which it should be noted is being spearheaded by queer women interested and literally investing in a queer feminist story.
Does this take away from the appeal of the upcoming Wonder Woman film? Absolutely not, but given the approach (or rather, non-approach) of recent superhero movies and shows toward queerness in general, we're glad that someone's picking up and showcasing the revolutionary relationship at the heart of one of the world's most iconic characters.