Patty Jenkins thinks Wonder Woman is the superhero our world needs right now, and we couldn't agree more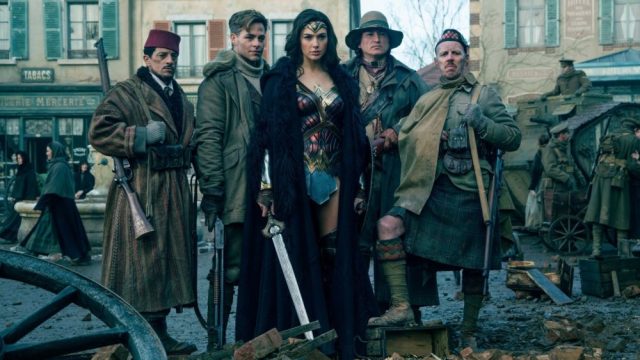 Even though she isn't real, we find ourselves looking to Wonder Woman a lot lately. She's a pretty amazing role model, fighting for what's right with love and grace. So we think everyone could stand to be a bit more like Diana Prince.
At a recent press event, Jenkins said the entire cast and crew was very aware of our troubling political climate while making the film.
"We talked about it a lot. To be standing with a superhero who actually is the bravest, most incredible character with such integrity who believes in love in a more complicated way and not just killing a villain at this moment in time [is important].
Jenkins and actress Gal Gadot, who plays Wonder Woman, talked a lot during filming about what it means to be a hero.
"From the very start, Gal and I had a conversation, saying with each other, 'Oh my god. Oh my god. We get to talk about something also really beautiful that we want to talk about anyway, Jenkins continued. "There's gotta be another way. There's gotta be another version of a hero.
Now that the film is out, Jenkins is glad we all have a role model in Wonder Woman to look up to.
"Sadly, it's become even more pertinent every month that passed that we were making the movie. But I think that's why she's such a great superhero for our times. Her whole story isn't like, 'I'll kill the bad guy and it will be over.' No, it's not. It's like, 'We're the bad guy, so what are we going to do about this? And how are we going to find another way?' That way includes being more loving and more forgiving and more thoughtful and more accepting and understanding of how complex everybody's point of view is.
That's precisely why we love Wonder Woman so much.
She's a strong warrior, but she doesn't use her abilities for evil — a lesson that's so, so important right now.
"That's what I hope [Wonder Woman] always stays. That's big-game stuff. Not every superhero has to carry that, but she can.
She certainly can. And we're so grateful for it.