"Wonder Woman" director Patty Jenkins just wanted to direct a hero trying to be a hero, and we love her for that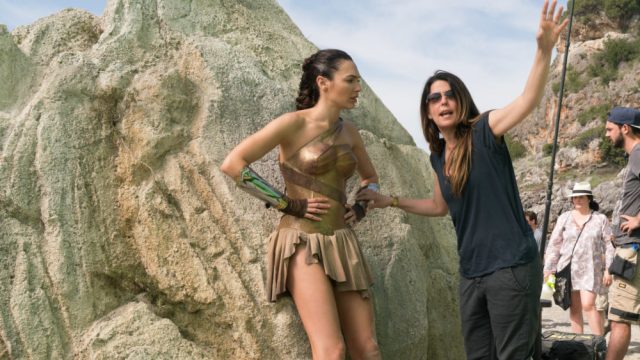 Wonder Woman is monumental for so many reasons, between this being the character's first starring turn on the big screen in her 75-year history, Patty Jenkins being a rare female director behind a superhero blockbuster, and much more. At a recent Wonder Woman Master Class at YouTube Space LA, Jenkins recognized the significance of her role, but explained that wasn't top of mind in the making of the film.
"People have asked me so many questions about [if it was] intimidating the pressure of being a woman director," said Jenkins, who has long loved the character, and in early years just wanted to see a Wonder Woman film directed by someone who also loves the character, someone who wanted to honor her. "Nothing ever eclipsed the pressure of being the one with the duty to try and make a great Wonder Woman. So, from day one I was like that is so important to so many people, the way that Superman was important to me, and nothing ever superseded that."
Still, Jenkins thinks that this original Wonder Woman film has the potential to open doors for female directors — to tell all sorts of stories.
"I think that there was an idea that only a very small, certain kind of people liked action movies or superhero movies, whatever, and that's where the money was. I think what things like The Hunger Games and Divergent are starting to change is, everybody sees there's a universal story to be told with other people and there's also universal money to be made with all kinds of people who want to see it."
"It was a special relationship to direct this as a woman and to have it be a woman, but the greatest gift about that was I didn't think about the fact that she was a woman at all," she continued. "I was just directing a hero trying to be a hero, and that's possible from anyone to anything."
Looking ahead, Jenkins hopes the world will embrace this universality. "I don't only want to make movies about one kind of anything, but hopefully the world will start to see that anybody could be a universal character and anybody could direct that universal character, if you're talking about something that we all feel and experience." We hope so too, and can't wait to see what Jenkins does next — but first, we'll likely see Wonder Woman again…and again…and again.