Here's why "Wonder Woman" doesn't have a post-credits scene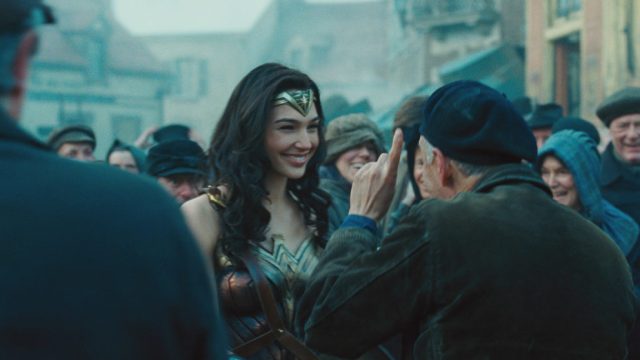 Post-credit scenes in superhero movies have, as you've probably noticed, become the norm these days with the need to connect myriad characters in the expanded universes. In the case of Wonder Woman, the action-adventure film is part of the DC Extended Universe.
Gal Gadot appeared in 2016's Batman v Superman: Dawn of Justice, and will reprise her role in Justice League (November 17th, 2017). So, we — and surely, many of you — waited and waited and waited for a potential tease at the end, but to no avail.
It's surprising, sure, but when director Patty Jenkins explains why Wonder Woman forgoes the tradition, it makes perfect sense.
"I'm personally not a huge fan of them," Jenkins explained to HelloGiggles over email. "The end of a film is the exclamation mark I have worked hard for, and I don't want to cut to a commercial for a next film there. But, I would have been open to it if it flowed. In this case, it just didn't feel right. This is a standalone film. It's not a chapter in something else 'next' and I thought jumping to some momentous flash in the future would be jarring to the mood I'd worked so hard to get to."
Wonder Woman is an origin story set about 100 years before the events of Batman v. Superman. The beginning and end of the film do show Diana Prince in the present…But really, after spending so much time in the past, why would there be a post-credits scene to set up Justice League or otherwise?
We totally get it now, and all hail Queen Patty ? .