Gal Gadot wished Wonder Woman a happy birthday — and I'm not crying, *you're* crying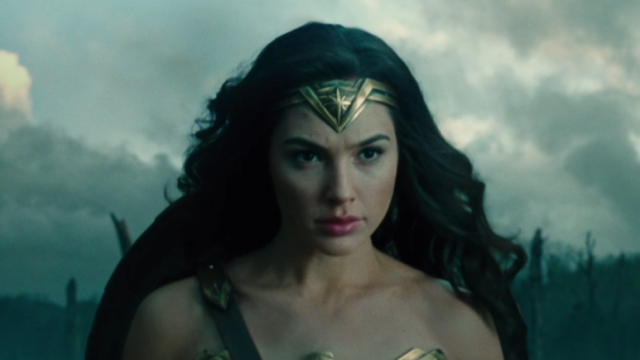 Though she broke numerous records and shattered that ever-high superhero glass ceiling, Gal Gadot also knows she has a lot to be grateful for. The actress and mom of two previously (and beautifully) thanked Wonder Woman director Patty Jenkins with a moving speech, and called out the Hollywood system that has allowed men in power to abuse their power by refusing to participate in the Wonder Woman sequel if Brett Ratner was involved. And now, Gal Gadot has wished Wonder Woman herself a happy birthday in a sweet, and totally gracious, Instagram post.
Yes, Gadot took to social media on Thursday, March 22nd, evening to pay homage to the strong, independent character that's majorly impacted her career. The DC Comics character first appeared in 1941, and since then, she has totally crushed expectations and totally inspired women (and men) everywhere.
That's something, Gal Gadot made sure to touch on in her birthday tribute to the Princess of Themyscira.
"You are as beautiful as Aphrodite, wise as Athena, swifter than Hermes, and stronger than Hercules," Gadot wrote, alongside a photo of the original Wonder Woman comic, where the title character is just a baby, but is still a real wonder.
Gadot's post continued, "All the Gods are with you, and you are with us all to help make the world a better place," she wrote, along with a dancing woman emoji (naturally). And the #SeeHer award winner didn't stop there, either. She took it a step further and credited the original Wonder Woman character with completely changing her life. "Thank you for changing my life, and for inspiring people worldwide to find their own superpower," she concluded.
Truly, Gadot's record-shattering portrayal of Wonder Womanwas an inspiring and magical moment in film history, and Gadot knows that, and is grateful to the woman that started it all.
Happy birthday, Wonder Woman!