Today in awesome, there's a fundraiser to send teenage girls to see "Wonder Woman"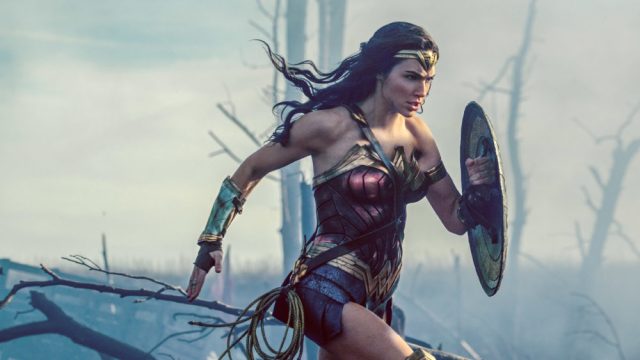 When shit seems to be hitting the fan, you know what makes us feel better? Turning to all that's good in the world. In this case, we're talking about a fundraiser held by Legion of Women Writers to send Girls Inc. of New York City to see Wonder Woman —  because, in our humble opinion, everyone should have the chance to see the powerful character finally make her big-screen debut.
"We're raising money to send 70 high-school aged girls from Girls Inc. of NYC to celebrate the first standalone female superhero film and see Wonder Woman on Friday, June 9th," the organization writes of its goal on the GoFundMe page, which is currently trending. "Wonder Woman has been a cultural icon since her creation in 1942, and symbol to girls and boys that a woman can be strong, bold, and compassionate. "
Funds will go toward movie tickets and popcorn for the girls, and any remaining money will be donated to Girls Inc. of NYC, a chapter of Girls Inc. that aims to inspire girls to be strong, smart, and bold. The page originally sought to raise $3,600, but an update stated that they'd like to up that number to $5,000. As of Thursday afternoon, more than $3,200 had been raised, making $5,000 seem totally doable!
The fundraiser started with the idea to buy movie tickets for people who want to see Wonder Woman but can't afford to go.
"I personally know the importance of shared female experiences and with so much controversy surrounding the 'women-only' screenings, we wanted to find a way to provide those types of experiences for young girls," HelloGiggles contributor Heather Mason, one of the brains behind the fundraiser, said. "Legion of Women Writers is all about supporting women and representation in media so it was a perfect fit as a partner to support the work Girls Inc. does to empower young girls. Giving them the opportunity to see a superhero like Wonder Woman on the big screen is so important. All of the money raised over the goal of the fundraiser will go directly to Girls Inc. of NYC."
And guess what? They're already at their goal, so Girls Inc. is going to Wonder Woman!!
The remaining money collected will go towards Girls Inc.'s Annual College Shower, so all around this is a win-win. It makes our hearts so full to see people being so generous, giving whatever they can to support a great cause!