Once again, "Wonder Woman" broke a major box office record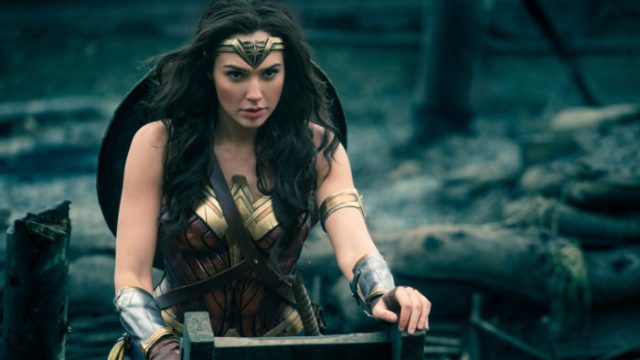 You probably know that Wonder Woman has been breaking box office records left and right. Now, once again, Wonder Woman broke a major box office record, reported Variety. Yes, on June 23rd, it became the highest-grossing live-action film directed by a woman. Of course, that woman is none other than Patty Jenkins, a name we are all *super* familiar with by now. And, rightfully so. You can't see us, but we're giving her a *huge* standing ovation right now!
So how much has the film made?! Thus far, Wonder Woman has earned an estimated $652.9 million worldwide (!), reported Entertainment Weekly. This amount is even more than Phyllida Lloyd's Mamma Mia!, which earned $609.8 million.
Though we are surprised, we're also *not* surprised. I mean, have you seen Wonder Woman?! So then you know it deserves every penny it's earned so far, and more.
And not only is Wonder Woman breaking records like the highest-grossing live-action film directed by a woman, but the film is also surpassing other superhero movies in terms of revenue, reported Entertainment Weekly. For instance, currently, it's estimated domestic earnings are $318.4 million, and it has officially earned more than Man of Steel did, $291 million, and has tied Marvel's Iron Man, $318.4 million. WOOT-WOOT!
Fun fact: Though Jenkins won an Oscar for 2003's Monster, 14 years passed before she directed another movie, according to Variety. Yes, that movie is THIS movie, Wonder Woman aka *best movie ever*! Plus, another female director, Michelle MacLaren, was attached to the film before Jenkins, reported Vanity Fair. But after creative differences, MacLaren was out and Jenkins was in. They say good things are worth the wait, right?! And we think the above is *definitely* proof!
Of course, Twitter is a love fest over the *ahhhhh-mazing* box office news — once again, *big* ups to Jenkins!
https://twitter.com/udfredirect/status/878789671806840832
Now, if you'll excuse us, we're going to go see Wonder Woman again…yes, for the 100th time, but who's counting anymore?!