The "Wonder Woman" Amazon warriors have the most badass jobs IRL
Nothing gets us as pumped up as seeing badass women doing badass things. At its core, that explains our deep and immediate obsession with Wonder Woman. Gal Gadot wowed us with her inspiring Wonder Woman performance as Diana, and we will be celebrating her until the end of time. But we were also crazy excited to watch the amazing army of Amazon warriors in the film.
We didn't know how desperately we needed strong women fighting on horseback until we saw these fierce females in action. And in real life, many of the amazing ladies playing Amazons are also exceptionally powerful in real life.
Doutzen Kroes: Model and trained horseback rider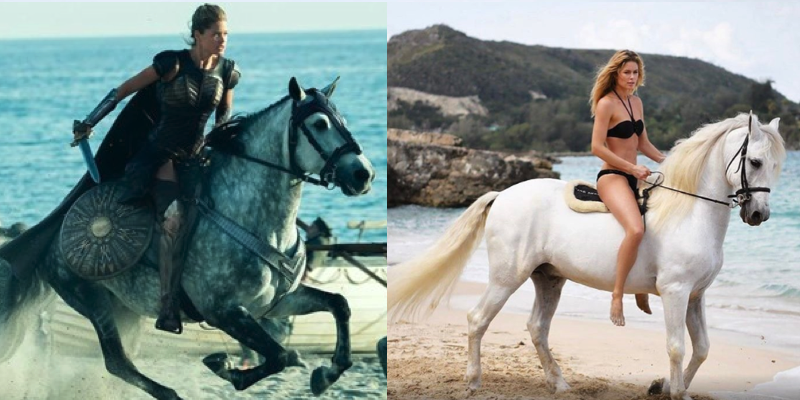 Doutzen is a Dutch supermodel, and she is also a trained horsewoman and a Victoria's Secret Angel. So when she was cast as a horseback-riding Amazon, she was totally ready. But that doesn't mean the role was easy to do.
Doutzen told Entertainment Weekly, "The challenge was that I had to ride with one hand and have the sword in the other hand and kill a person at the same time. Which sounds horrible, but it was so fun to do!"
Ann Wolfe: World-class boxer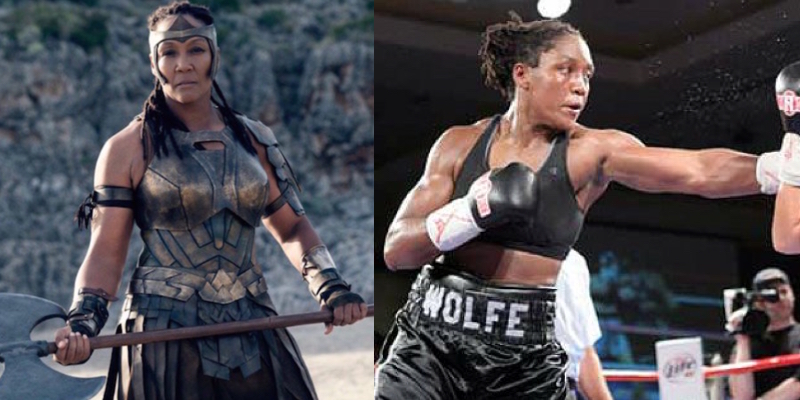 Because Ann wasn't content to be just a world champion boxer, she also had to add Amazon warrior to her resume. In the film, Ann plays Artemis. And though she only has a few (albeit VERY badass) moments in the film, we might be seeing more of her. Artemis is one of Diana's fiercest rivals in the comic books, so many wonder if she might have a bigger role down the line.
Brooke Ence: Crossfit athlete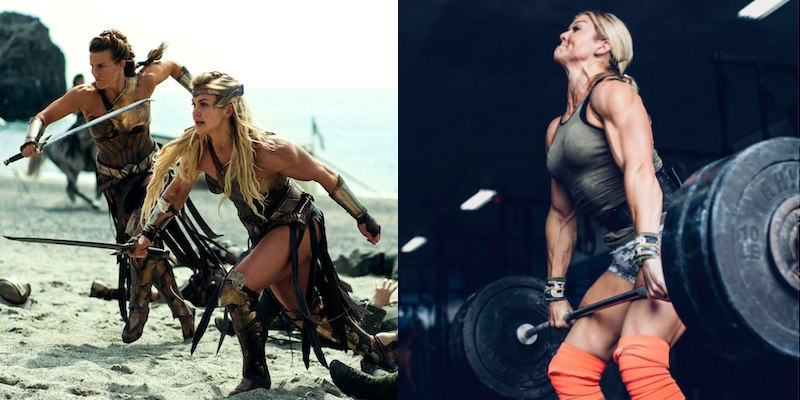 When she's not sword fighting on the beach of Themyscira, Brooke competes in one of the most intense athletic events there is — the Crossfit Games. Brooke is a walking example that women can be as strong as they want.
Madeleine Vall Beijner: Professional fighter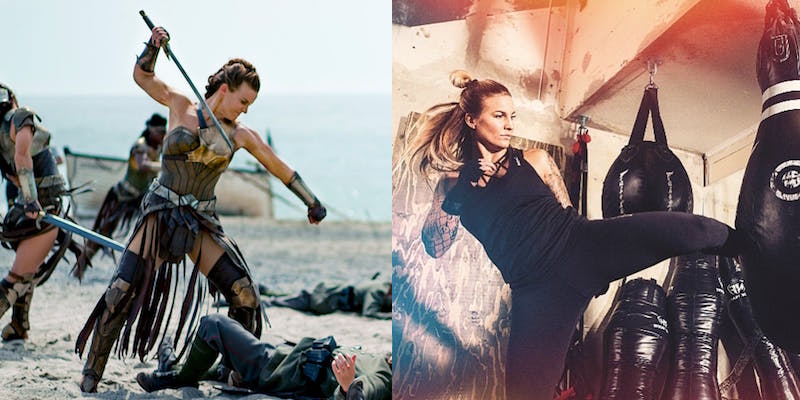 Madeleine was a world-class professional fighter for more than 10 years, and she ranked in the top of the world for Thaiboxing. After she retired from fighting due to injuries, she naturally took a bit of a break…to become one of the Amazon warriors. Because badass women don't know how to do anything but stay badass.
Jenny Pacey: Olympic heptathlete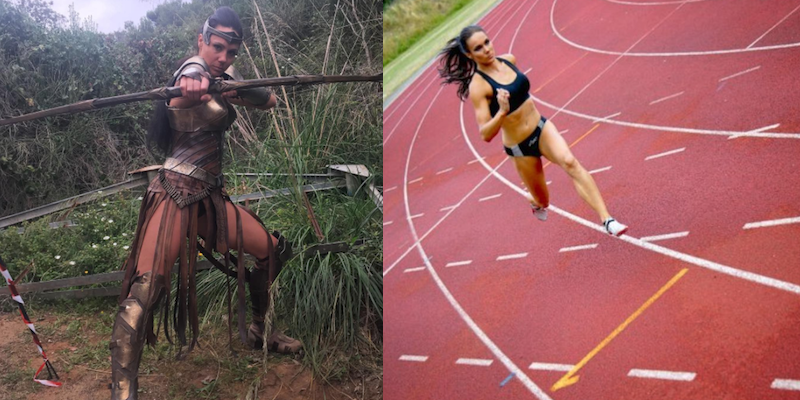 Not only has Jenny competed in the Olympic Games in track and field, but she was also a literal Gladiator. Seriously, she was Enigma on the British fitness challenge show Gladiators, where she kicked all kinds of butt day in and day out. No wonder she was ready for the challenge of fighting alongside Wonder Woman.
Mayling Ng: Martial artist and fitness competitor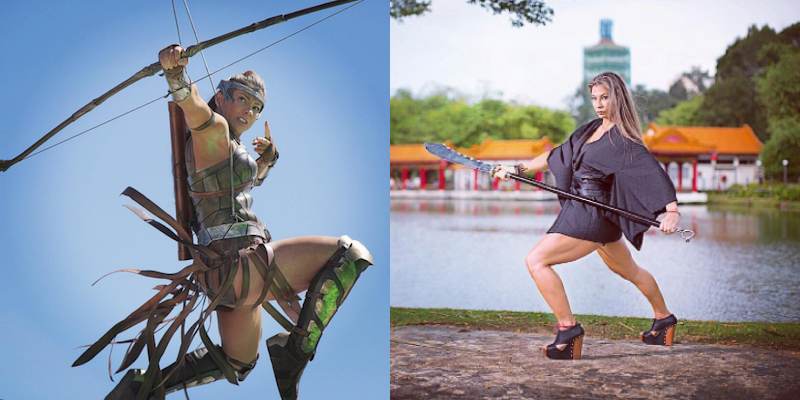 Mayling played Orana, who plays a pretty dope role in the Wonder Woman comics. IRL she's a martial artist, who uses some pretty intense weapons. We wouldn't want to get on this Amazon's bad side, that's for sure!
Sarah Smith: Yoga teacher and ballroom dancer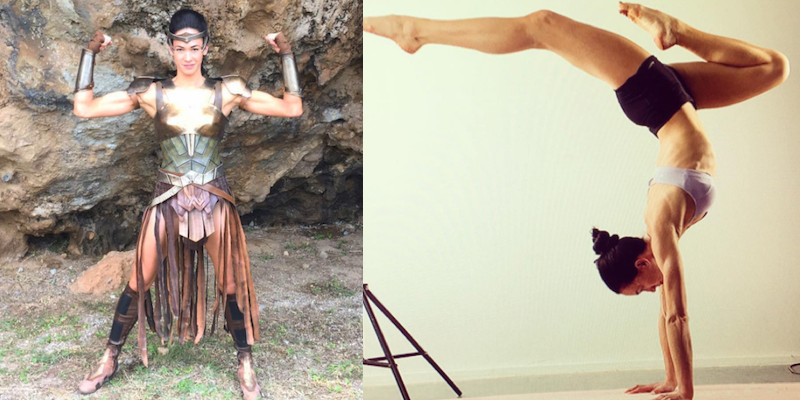 It's not just strength the Amazons need, but also grace and poise. That's where Sarah comes in. She's a London-based yoga instructor, fitness model, and ballroom dancer.
Sarah told her local paper, the Bath Chronicle, "They made us do things which were out of my comfort zone. I can keep up with the choreography but punching people in the face is not really what I do. It was very difficult acting as if you're actually wanting to kill somebody."
Hari James: Crossfit athlete and personal trainer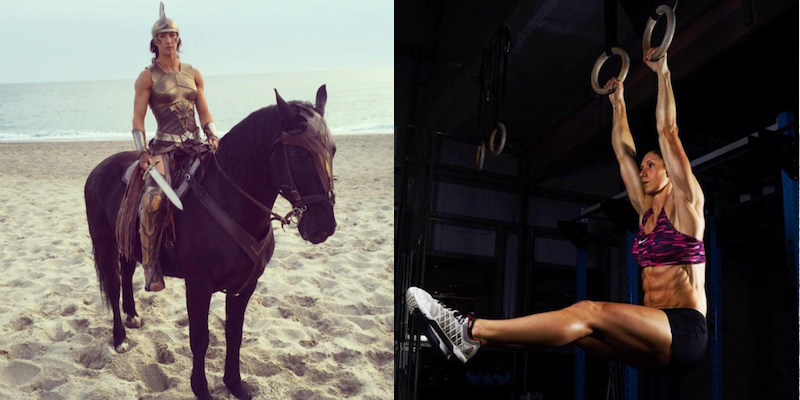 Hari ranks in the top 20 Crossfit athletes in her home country of the United Kingdom. She has also capitalized on her love of fitness to create a personal training business to help others reach their goals. And she looks like such a kween playing Trigona, one of the awesome Amazon warriors.
Hayley Warnes: Triathlete and entrepreneur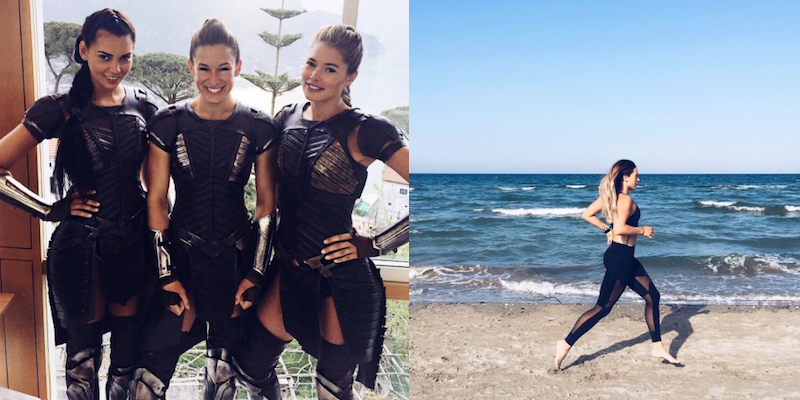 Hayley competes in triathlons, which means she runs, swims, and bikes incredible distances. PLUS she and her husband created Break the Loop, which is a project focused on mindful living. And we could all use a little of that in our lives. We bet Hayley felt right at home in the more simple lifestyle on Themyscira.
Jade Lye: Showjumper and model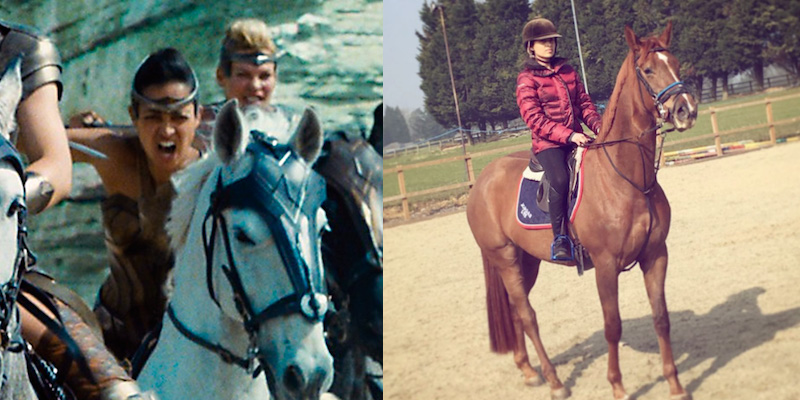 It's no wonder the Wonder Woman team recruited Jade to work in the film. She's a showjumper in real life, so she was totally comfortable on a horse.
Moe Sasegbon: Heptathlete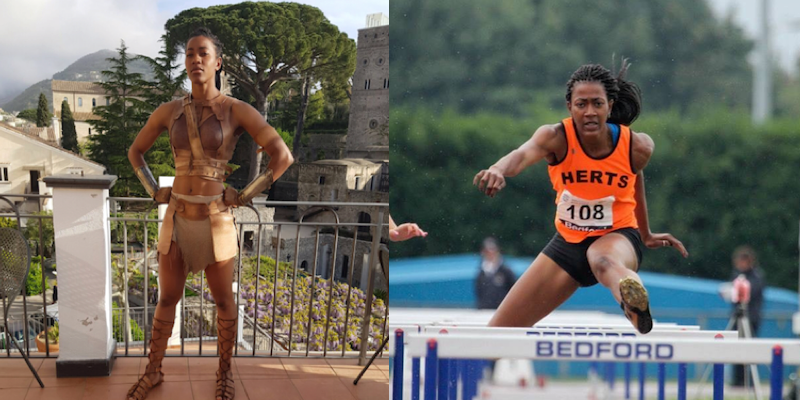 Moe is a Nigerian heptathlete with big, Olympic-sized dreams. And we hope she gets there. But we also loved seeing her as an Amazon, and we hope to see more of her. According to online sources, Moe might have a very prominent role in the upcoming Justice League movie. And that would be awesome.
Lily Aspell: Showjumper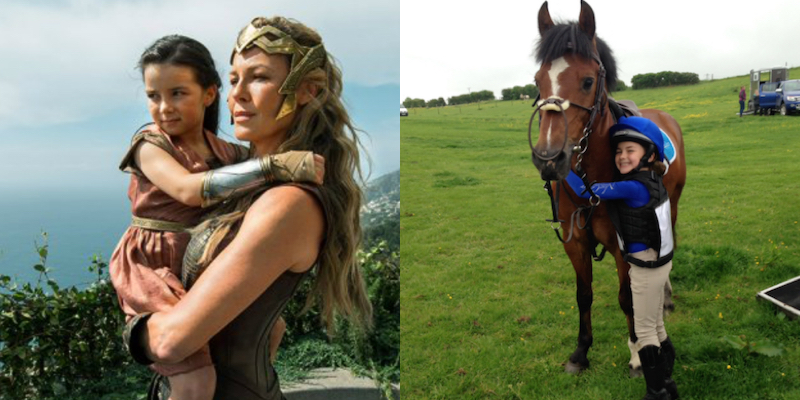 That's right, even the adorable Lilly, who plays young Diana, has some serious athletic skills. She's an equestrian with some serious show jumping skills. Perfect for young Diana, who has to ride a horse!
Wonder Woman is so lucky she has so many badass ladies to fight alongside her.
And we're lucky to have inspiring role models like these women showing us how to be strong and amazing IRL as well!